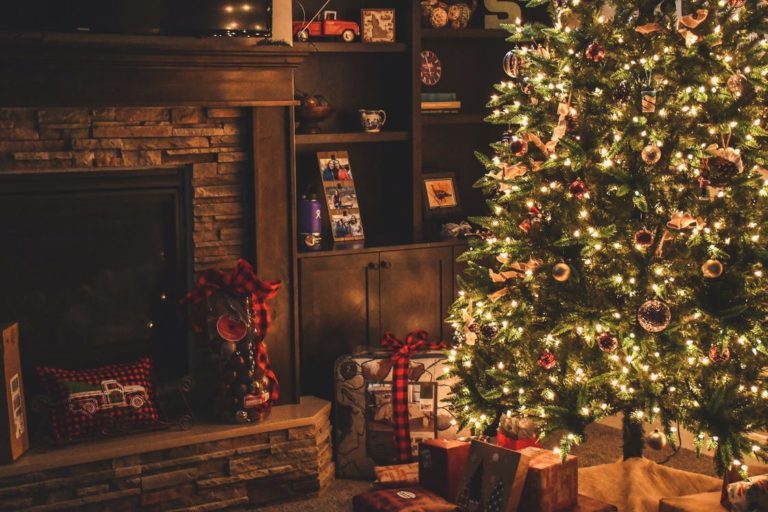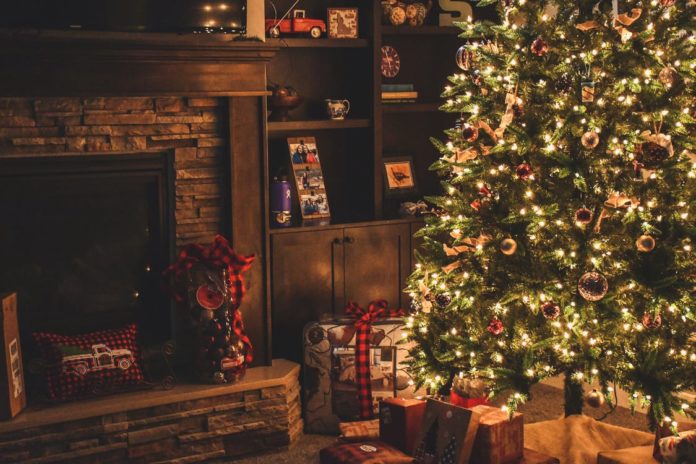 Make your front yard cheerful for the season—and the best-looking home on the block—by dusting it with lights and Christmas ornaments. There are several ways to spread holiday pleasure, from string lights and icicles to solar-powered LEDs, without breaking the bank or tangling in a tangle of electrical connections. Consider these ten Christmas lights ideas, which will get you a festive mood.
There are a few things to consider while decorating the outside of your home for the holidays. First and foremost, always use outdoor-rated string lights and bulbs— This ensures that they can resist any wintery conditions in your location (for example, snow, rain, or ice) and are a safe solution for your home. Another tip: When planning your Christmas light show, think about your house from the outside. You'll be able to quickly imagine how your home will appear to your neighbors and passers-by, so you can be confident that your design will wow!
If you want to go all-out this Christmas season, here's an idea for decking the halls and everything in between—perfect for two-story houses with terraces or a front yard. Cover everything in garlands for Christmas and let the lights show through at night. Add in some Christmas trees to round off the setting and give a festive touch to your outdoor decor.
Outdoor Christmas Lighting Ideas
Light up your roof and driveway with Christmas lights Ideas
C7 and C9 light bulbs and Icicle string lights are the three most common light designs for hanging across the roof. Hang Christmas lights in a single solid color or create a festive holiday motif with red and green, blue and white, or red, white, and green!
Beautiful Path
Where better to begin our outside Christmas lights ideas than at the front door? Line your route to your front entrance with enormous, brilliant, multicolored outdoor Christmas lights. These lights provide a continuous, radiant glow that is ideal for the holiday season. You can get a pack of individual lights like this with stakes for placing into the ground here. Alternatively, you can just use a string and line the path. Go bright or go simple. You have a choice!
Minimalist Christmas Lights Ideas
If you don't want to spend several hours having to put up Christmas lights, you may still add some radiance with little effort. Use net lights to wrap around your home's shrubs to make a lovely display that brings seasonal beauty to your front yard without using too much time.
DIY Christmas Lights Ideas
Do you enjoy do-it-yourself projects? So do we! Many fantastic DIY Christmas decoration ideas are available, but this one is our favorite since it employs gardening equipment that you most likely already have in your shed! Make a tomato cage. Wrap Christmas trees with string lights and garland to use in the yard or connect walkways!
Here are a couple of our favorite light options for tomato cage wrapping:
• LED Mini Lights with a Wide Angle Lens
• Strawberry String Lights C6
• Raspberry G12 String Lights
Big House Christmas Lights Ideas
Keep the lights basic if you have a large front porch to keep the attention on the architectural aspect. For example, blogger Liz Marie decks out her farmhouse's front porch in cafe-style lights on multiple Christmas trees. Save yourself the trouble and go for artificial trees, so you don't have to bother watering them!
Window Boxes
If you're fortunate enough to have window boxes in your house, Christmas is the perfect time to take them to the next level. Dress them up with balsam fir garlands and brilliant white outdoor Christmas lights Ideas
I adore the combination of natural garlands with Christmas lights. It has a very natural, conventional, yet elevated appearance. You may also use red lights to create the effect of bright holly berries. Try incorporating them into your fences for a more coherent outdoor aesthetic if you have outdoor steps.
Luminarias Made at Home
Build your own luminaria or farolito this year and pay homage to festive tradition. These colorful, lit bags are put along a pathway or front porch to assist direct guests and create a welcoming atmosphere. Some cultures think these colorful decorations bring the Christmas spirit into your house. Make your own by filling bright paper or plastic sacks with sand or rocks, then stringing twinkling lights through the bottom of each bag.
Decorate the roof
A property decked with enormous, traditional Christmas lights has a certain elegance. This is especially useful if your roof is slanted since it makes a fascinating form against the darkness.
Get some huge outside Christmas lights, such as these, and line the bottom of your roof with them. Make certain that you are safe! Get a strong ladder and plenty of strong cable ties.
The finished product appears to be something out of a romantic holiday film, ready for Annie and Mr. Warbucks to move in.
Tomato Cage Trees
You do not need to spend a fortune at your local garden shop to deck your yard for Christmas. Mary and Tim Vidra, the couple of DIY bloggers who offer budget-friendly ideas at 17 Apart, show how to turn wire tomato cages (which cost less than $5 apiece) into outdoor Christmas trees with lights. What's the best part? It just takes around 15 minutes to construct each small tree.
Outdoor Christmas Lighting Ideas with Tree
Bring the tree outside! This covered porch is ideal for an outside tree adorned with dried orange slices and pine cones. Galvanized bells and LED clip-on candles add to the ambiance.
Outdoor Christmas Lighting Ideas
Make holiday visits from friends and family more festive by hanging fairy lights around a fresh Christmas wreath and hang it on your front door. You can also purchase a pre-lit wreath like this one.
Lights around trees
Turn a tree into a conversation point by wrapping energy from the sun or lights around the trunk. It's the most basic of Christmas light ideas suitable for outdoor trees.
'This concept may transform a single tree into a festive center point or create a fantastic grotto scenario if you're lucky enough and have multiple trees in your yard,'
There's nothing like it to brighten winter's gloomy, early evenings – though you might want to keep them up all year so that you can use them all summer's long, hot evenings with a dazzling backdrop, too.
Turn it all the way on.
Looking for front porch decorating festive ideas? Because the porch connects the exterior and interior of your home, it may be given a more decorative touch. It's definitely the spot to incorporate a whimsical element into your outdoor Christmas lighting Ideas.
'You may decorate your front porch using a "Merry Christmas" banners and use different colored lights to illuminate your porch.'
'Some Christmas lights have Bluetooth speakers, allowing you to listen to carols anytime.'
A lovely entrance
Christmas foliage covered in flowers in the spring or summer months may be given a festive glam-up during the holiday season – simply replace petals with fairy lights for a lovely accent.
'Using lights around the yard will instantly add a little of glimmer, sparkle, and warmth, producing a wonderful and festive light show,'
'Think about what colors of lights you want and how to decorate them.' We always aim for warm or vintage white lights, and our selection includes a solar, rechargeable, and mains-powered options, so you can choose what works best for you.
Sum Up
With some festive front yard style, you'll be the envy of your neighborhood, but resist the impulse to close your blinds, and the bets way to make joyful appearance, too.
The ability to frame the view of a garden is an important aspect of excellent interior design, and you can spot people lighting up borders and flower beds so they can enjoy gazing out into the garden at night,'
Don't forget about the rear of the home when arranging your outdoor Christmas lighting ideas… Outdoor Christmas lighting ideas often focus on the ground, the yard, and the porch, but take a cue from the experts and stretch them up to the terrace for full-on festive flare.
Your wreath should be topped with a clean row of lights for a fashionable Christmas impression, rather than letting them swing.