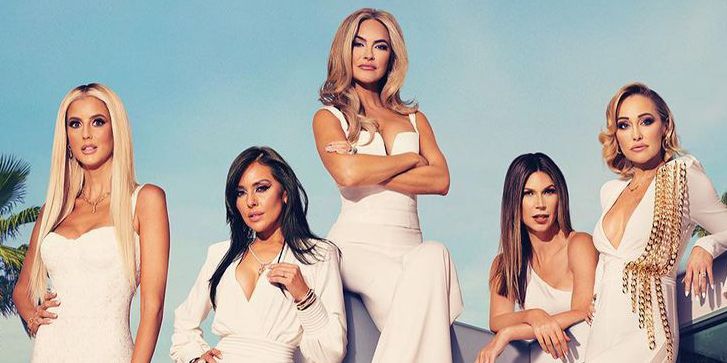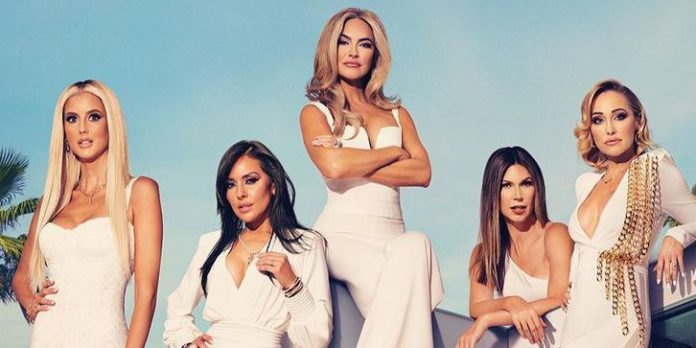 Selling Sunsets season 5 is coming, and spoiler alert: Sunset has not been sold. Despite this, the program's cast continues to give it all.
The real estate brokers of the Oppenheim Group, an LA-based brokerage business, are featured in "Selling Sunset." In "Selling Sunset, season 5," which premieres on Netflix just months after season four, viewers expect more frosty office encounters, expensive parties thrown by Christine Quinn, and stunning tours of wealthy California homes.
In addition, the program has a new real estate agent that can only imply one thing: more drama.
Read on to learn all we know about "Selling Sunsets Season 5, which has already been renewed for a seventh season.
Read More- Top 5 Steve Martin Movies You Must Watch
What happened on Selling Sunset Season 4?
Emma Hernan, a supermodel and frozen foods entrepreneur, and Vanessa Villela, a Mexican American novela star turned real estate agent, are two newbies to the cast. Emma had a past feud with Christine, a central plot point throughout the season. Emma was committed to a man that Christine had dated. However, the situation had not gone well, with Christine asserting that she had been engaged to him. Everyone, especially Mary, who knew Christine throughout this was going on, believed the women's tales and concluded that Christine was lying.
The series concluded with a party brawl between Christine and the majority of The Oppenheim Group's ladies.
Christine invited each of the ladies to talk with her individually. Still, all declined save for Mary, with whom Christine had a significant spat. Christine and her new husband walked out after that, and it appeared as though Christine was leaving the company, if not the program.
What will Selling Sunset season 5 be about?
According to the official teaser, season five of selling sunsets will focus on Chrishell Stause and Jason Oppenheim's romance and the rest of the cast's responses to the news.
The couple revealed their romance in July of this year when Chrishell posted a photo of herself and Jason hugging on a yacht to Instagram with the comment "The JLo effect."
In December 2021, the couple announced their quits, with Chrishell explaining why in a poignant Instagram post: "Jason is indeed my best friend, and besides our ideals for a family ultimately not being matched, the amount of respect and love we have for each other will not alter moving ahead." Christine and newcomer Chelsea Lazkani create a new partnership in the clip.
However, according to the teaser, one cast member may be departing the program after the season. No, please.
Read More- Everything We Know About Wanda Vision Season 2
Selling Sunset season 5 cast: Who's in it?
Season five will feature all of the cast members, including Christine Quinn. Her job at the Oppenheim Group was called into doubt in the season four conclusion.
Christine has guaranteed that she will appear in "every single episode" of what's to come after speeding away in her Lamborghini with her husband Christian following a friendship-ending dispute with Mary.
However, this does not imply that her relations with the other females will improve.
In fact, she aired her displeasure with her co-stars on Twitter in October 2021, accusing them of keeping her out of group shots and leading viewers to believe she had quit the program. In addition to the letter, there was a video showing her at the Oppenheim offices, where the rest of the cast posed for pictures. At the same time, she was seated behind them at her seat.
Is there a Selling Sunset season 5 trailer?
Yes, as of April 8! Netflix has released the first look trailer for Season 5, and it looks like we'll be in for a lot of drama. The new Oppenheim office, Chrishell and Jason's romance, and a group vacation to Greece! Chelsea, an unknown broker, has joined the firm, and Mary is adapting to her new job as a manager. Exciting!
This video was taken from YouTube. You might be able to locate the same information in a different format, or additional information, on their website
Read More- Will There Be A Schitt's Creek Season 7?
When will Selling Sunset season 5 be released?
It's big news! Sunset Season 5 will be released this month. April, you're right! Christine Quinn shared the announcement on Instagram, writing, "Selling Sunset Season 5 is released April 22!"
"SELLING SUNSET season 5 is COMING APRIL 22," Netflix added.
Wrap Up
There are huge expectations from this season and a lot more drama; it's a perfect show to watch with your partner and have a good time with; what do you think can be the plot of Selling Sunsets Season 5? Let us know in the comments below.