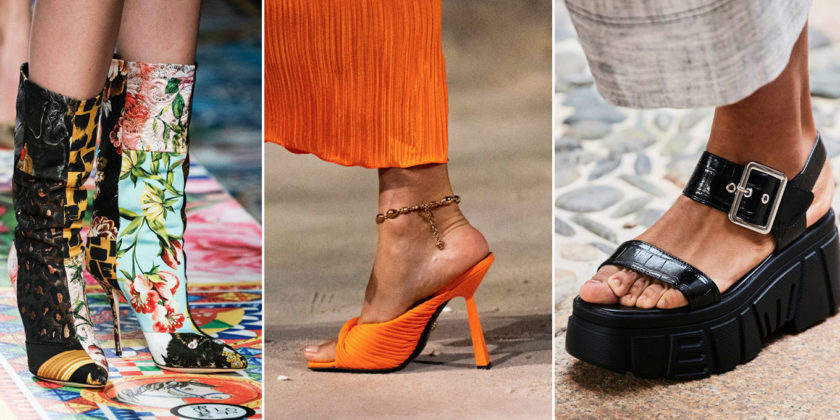 Are you searching for summer shoe styles to get your outfits looking sizzling hot this season? Look no further! This style guide courtesy of Koi Footwear, the hottest vegan footwear brand, discloses everything you need to know about upping your shoe game in time for the hot summer months.
So, whether you're jetting off abroad to far away shores, staying home to enjoy the summer sun with friends and fam, or getting prepared for festival season, here's the latest trending fashion footwear for summer 2022.
Chunky and Thick Platforms
Trending for 2022, the chunky sole and platform heel is officially back and bigger than ever! Making its return from the beloved 2000s and 90s eras of fashion, this silhouette is the official style of hot girl summer. Providing a unique, statement shoe perfect for creating fun and sexy summer looks.
Sandals and flatforms with thick soles are ideal for daytime, while platform heels can take your summer outfit from day to night if you dare. Simply pair your platform chunky sandals, trainers or heels with a cargo skirt and cami top for the ultimate weekend vibes, or hit the beach in chunky sandals with a cute beach bag accessory and your trusty beach cover-up.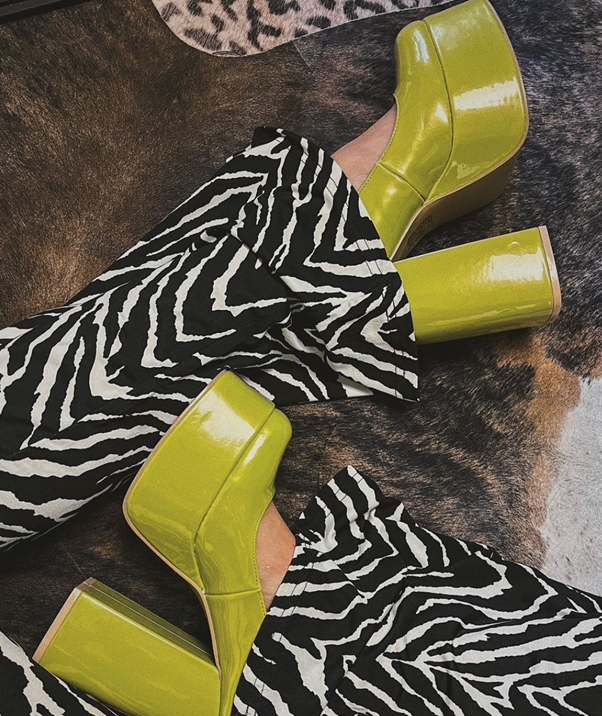 Mary Janes
An absolute classic shoe silhouette is a Mary Jane – with so many variations, they can fit into anyone's style. These cuties are characterised by a strap that buckles (sometimes in T-bar style) and they often have a little heel for added height. Mary Janes typically have a cutesy vintage look but there are plenty of modernised versions too – with options such as cow print, mushroom patterned, and vibrant colours for a bold, extra look. If you're new to Mary Janes and you're not feeling too adventurous, many people like to take the classic black patent or vegan leather option – which can be paired with all-black gothic outfits or contrasted with a white summer dress.
No matter how you wear your Mary Janes – you're guaranteed to be cute and comfortable in this elite shoe choice!
Thong sandals
You may have spotted a number of thong sandals creeping up on your socials recently. The latest in a long line of summer shoe trends, the thong sandal adds a new element to the typical flip-flop style. Often featuring a slight platform or wedge, thong sandals are the perfect summer beach shoe.
The stripped-back simple style means you can choose from a whole selection of colours, whether you prefer a more neutral look with a beige or black, or want something a little more dramatic with a pop of colour. Stock up on thong sandals this summer for a cool summer footwear choice that will match perfectly with any of your fits.
Y2K Jelly Shoes
Hello? Is this 2003?
That's right – the beloved jelly shoe is back! With the recent resurgence of popular shoes from the late 90s and 00s, Y2K baddies all around were waiting for this one. The jelly shoes we all know and love from our youth have made their official comeback, looking better than ever. Ideal for beach days, the jelly-like material makes these shoes the ideal solution if you want a quick paddle along the shore.
Alternatively, modern designs of the traditional jelly shoe have also emerged – featuring charms and multi-colours. Providing a jelly shoe with a small heel that can be paired with outfits perfect for a summer evening. Available in fun, bright summer colours, jelly shoes are a welcomed comeback and whether you're a lover or a hater, you can't deny they are the ultimate summer shoe.