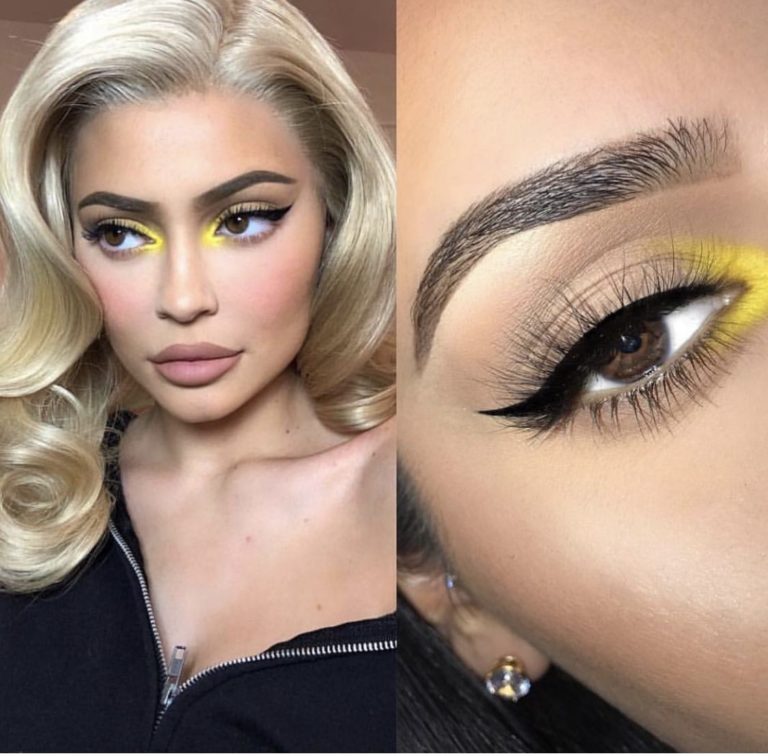 We are almost at the end of 2019. 2019 has been a lot of fun and trendy in fashion and Beauty terms. We are all ready to welcome 2020 with open arms. 2020 Beauty trend is all about the Glow and Shine.
Let's get to know a little about the Beauty trends in 2020.
Popping inner corner
Making your inner corners pop is the new beauty trend of 2020. Kylie Jenner started this trend, and it has become a big hit since then. Apply a neon color eye shadow( any color of your choice matching your outfit) or a shimmer eye shadow to make them really glow.
All about shine and gloss 
Let's admit we all love our mattes. Huda Kattan, the queen of perfect matte lips, revolutionized the makeup industry. But in 2020, all you will see is shiny and glossy lips. Gloss can make your lips look fuller and luscious. Dabbing a little gloss on your favorite matte lipstick is the way to go.
Classic red lip girl
You heard it, right girls. Your favorite classic red lips will always be in trend. Whenever you decide to wear red lips, make sure you go light on the rest of the makeup. Now put on your favorite dress and apply that red lipstick and get ready to rock.
Rosy cheeks for the win 
Flushed pink cheeks are the 2020 beauty trend. Pick a matte pink or peach blush and apply it generously on your cheeks. If you are that girl who likes it a little extra, then apply a little blush on the tip of your nose or make a 'C' starting from the apples of your cheeks to the brow bone.
Say Bye-Bye to contouring 
Contouring has been a big makeup trend for a few years. Well, say hello to non-touring. Apply a little liquid highlighter or a strobe cream to give that dewy and natural glowing effect.