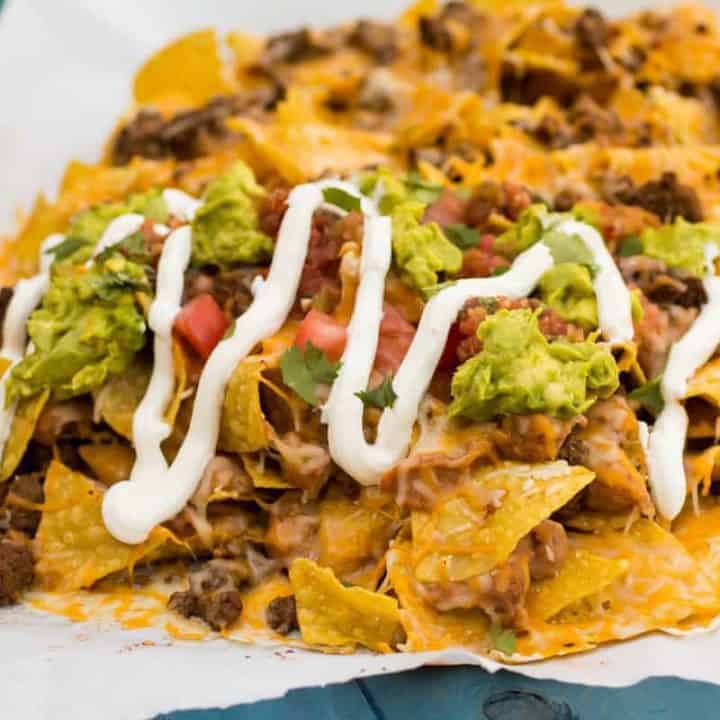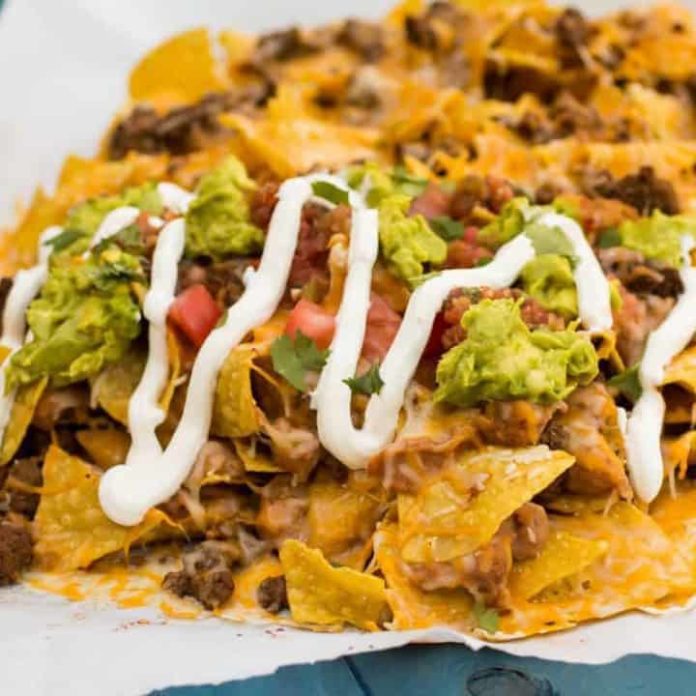 Nothing is much better and satisfying than having a plate loaded with nachos, and when it is hot plate served with lots of melted cheese, it's speechless. Nachos are the perfect plate idea when you are planning to spend a quality time with your friends and family at home. Everyone says that these are not so easy to make, however, we are presentimg you the simplest and customizable nachos recipe idea that you will love to make.
This recipe is a delicious one you have ever tried, you can also feel free to add ingredients of your choice in it.
What Are Some Best Toppings To Add In Nachos?
If you are looking to add some interesting toppings in your recipe, then we have got some impressive toppings ingredients that you can easily add. You can add these toppings in your nachos like pico de gallo, shredded lettuce, guacamole, cotija cheese, pinto beans, pickled red onions,  grilled corn, black olives, fresh jalapeño slices, crumbled tofu, cubed steak, or shredded chicken.
Are Nachos Healthy Option To Eat?
Yes they can be! We are not saying that nachos are completely healthy, however, if you want to make them healthy, you can add chopped veggies in it like cauliflower, bell pepper or zucchini.
Are Nachos Fried or Baked?
Nachos are usually baked, however, the corn ones are mostly fried.  Consuming them once in a while, or enjoying them with friends and family occasionally cannot be bad for health.
INGREDIENTS Required
FOR Supreme NACHOS Recipe
One Tablespoon of Extra Virgin Olive Oil
Two Cloves Of Garlic, Minced
One Large Chopped Onion
One Tablespoon Of Taco Seasoning
One Pound Of Ground Beef
Slat As Per Taste
One Can Of Fried Beans ( 15 ounce can)
One-Fourth Cup Of Water
Two Cup Of Cheddar, Shredded
One Large Pack Of Tortilla Chips
Two Cup Of Moneterey Jack, Shredded
One Cup Of Black Beans, Drained (15 ounce can)
Half Cup Of Pickled Jalapeños
Ingredient Required FOR Nachos TOPPING
One-Fourth Cup Of Sliced Green Onions
One Diced Avocado
One Diced Large Tomato
Sour Cream (For Dizzling)
One-Fourth Cup Of Chopped Cilantro Leaves
Hot Sauce (For Dizzling)
Instructions To Make Nachos Supreme Recipe
Preheat the oven for about 425 degrees. Take a large baking sheet along with the foil. Heat the oil first in a large size skillet over the medium heat. Add chopped onions, cook them until get become soft or golden brown in color, for about 5 minutes. Then add the ground beef, cook it until it has no pink in color, for about 6 more minutes. Not drain fat come out .
Add minced garlic, taco seasoning, and sprinkle the pinch of salt as per the taste. Cook all together until the meat become well browned and little crispy, further for about 5 minutes. Now add the refried beans. Also add water into the skillet and stir until they all combined very well.
Now add half of the tortilla chips and top it with prepared beef-bean mixture, half cheese, half black beans, and pickled jalapeños. Then, again repeat a layer on it.
Bake these nachos for about 15 minutes or until the cheese become melted.
Now top the nachos by scattering the diced tomato, green onions, cilantro, and avocado. Drizzle the nachos with sour cream and hot sauce and serve them hot hot immediately.