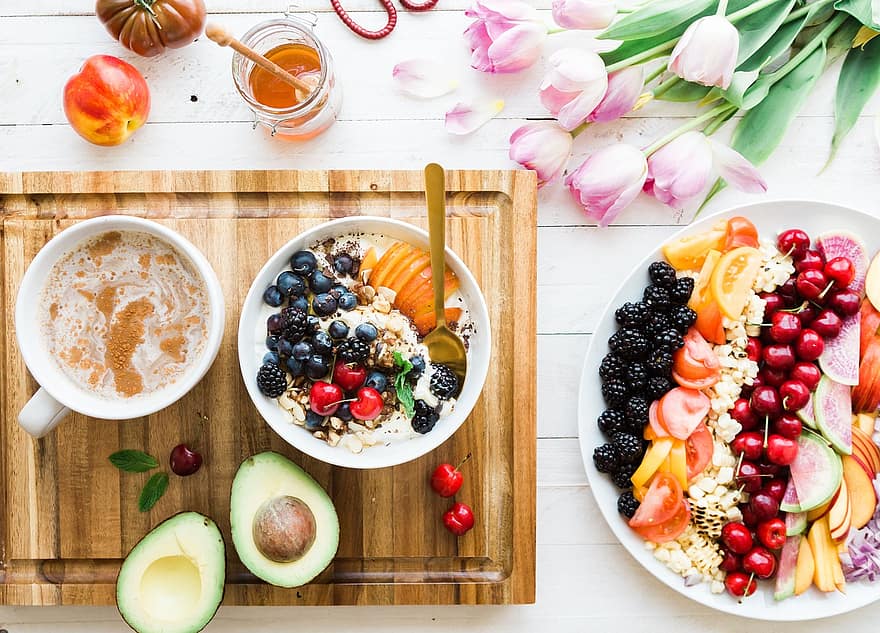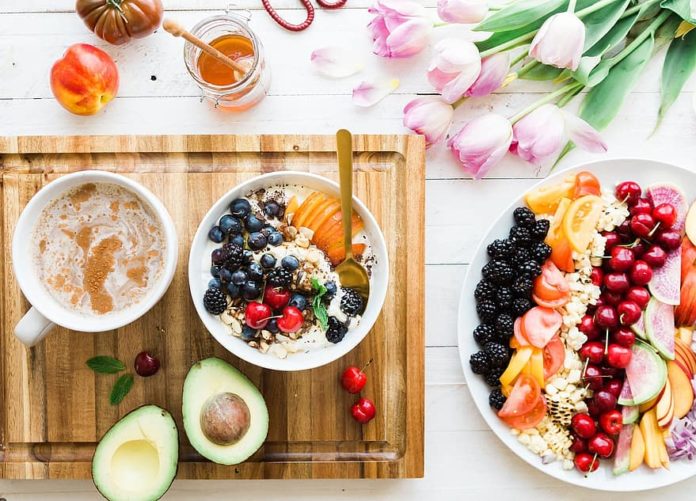 Are you looking for some healthy snack ideas for weight loss? Then check out this healthy snacks list for your midnight snack cravings. These low-calorie healthy snacks are filled with nutritious goodness. switch your regular packed snacks with these healthy snack options.
Greek Yogurt With berries–
Greek Yogurt mixed with berries is a very healthy low-calorie snack. It is a very delicious snack option packed with nutrients. Greek Yogurt is rich in calcium, potassium, and protein. Berries being a good antioxidant source help in filling your tummy and provide an array of benefits. You can this for your breakfast, during the day, or even when you are craving late-night snacks.
How To make: – Combine 100 grams of Yogurt with 50 grams of berries.
Mixed Nuts– nuts are a great healthy snack idea for weight loss. Nuts are filling and rich in healthy fat. Nuts are rich in protein and fiber. One serving of nuts (28 grams) contains 180 calories. Nuts help in minimizing the risk of cancer, heart diseases, depression, and other serious illness. Nuts can be stored for a long time.
Apple with peanut butter–
Apple slices with peanut butter makes a delicious and healthy snack together. Apples are a rich source of fiber and antioxidants. It reduces the risk of heart disease and improves gut health. Peanut butter increases good cholesterol and reduces bad cholesterol levels. Peanut butter is used for weight gain because it is high in calories. Consume it in limited quantity. Include this in your healthy snack list for weight loss.
How to consume:- 1 tablespoon peanut butter with a medium-sized apple makes for 200 calories.
Hummus and cucumber slices–
Cucumber and hummus taste amazing together. Cucumber has anti-cancer benefits because it contains the cucurbitacin E compound. Hummus is a rich source of protein made with olive oil, chickpeas, and garlic. It reduces the chances of inflammation and improves heart health.
How To Consume:- One cup sliced cucumbers and 100 grams of hummus. It has 180 calories.
Chia Pudding–
Chia seeds can be consumed in ketogenic and vegan diets. Chia pudding is a healthy, low-calorie snack perfect for weight loss. Chia seeds are rich in fiber., antioxidants. They are said to reduce inflammation and are good for heart health. Chia seeds have less than 200 calories. Chia seeds should be on your healthy snacks list.
How to make:-
Ingredients:
chia seeds (1 tablespoon)

water (1/3 cup)

cocoa powder (1 tablespoon)

peanut butter (1 tablespoon)

pinch of Stevia or any sweetener, if desired
Directions:
In a small bowl, soak Chia seeds in water and keep it in the refrigerator for 30-40 minutes. Mix cocoa powder and peanut butter, and sweetener if desired. Your bowl of healthy snacks is ready.
Whey protein shake-
whey protein shake is healthy in between meals snack ideas. Whey protein helps in losing fat and gaining muscle, thereby improving the overall body compositions. It is better to consume whey proteins without added sugars. One glass of whey protein shake contains not more than 200 calories.
How to make:-
Ingredients:
unsweetened almond milk(225 ml)

whey powder(1 scoop)

A pinch of stevia, if desired

crushed ice(1/2 cup)
Blend all the ingredients together in a blender until smooth.
Ricotta cheese and cocoa powder–
Ricotta cheese is a very versatile healthy snack option. You can combine it with fruits, vegetables, or into a cheesecake or even a casserole. You can eat it as it is just by adding a little flavor. Here we have a quick healthy snack recipe that has 200 calories perfect for weight loss plan.
How To Make-
Ingredients:
full-fat ricotta cheese (1/2 cup)

unsweetened cocoa powder(1 teaspoon)

stevia or sweetener, if desired
Directions:
Sprinkle cocoa powder and stevia on ricotta cheese and consume directly.
Dried Coconut (Unsweetened)–
this tasty, portable, and filling healthy snack is a must in your snacks list for weight loss. Dried coconuts are rich in healthy fats and promote weight loss. It is also known to improve brain function. Don't use dried coconut packed with artificial sweeteners. One pack of dried unsweetened coconuts contains 185 calories. There are various brands available online which sell dried coconuts; make sure to pick the right one.
Read More:- Check out this diet chart to lose weight in 4 weeks.