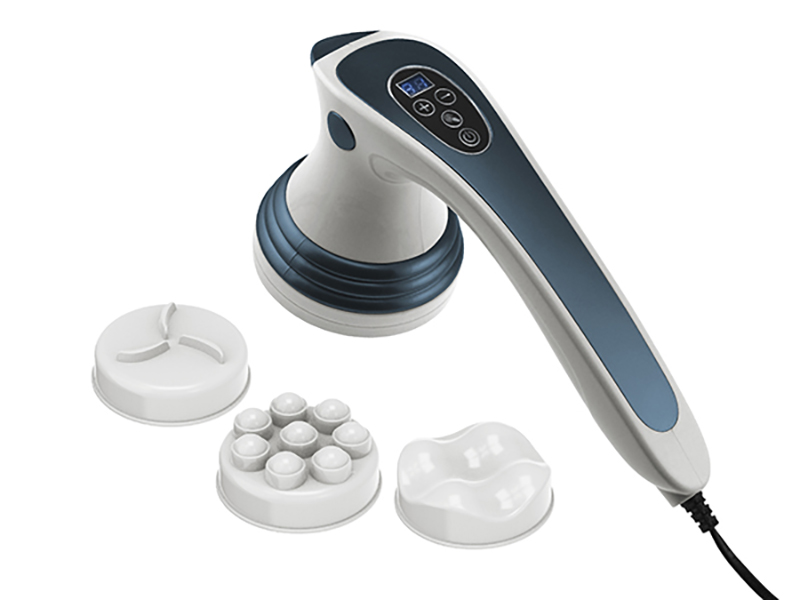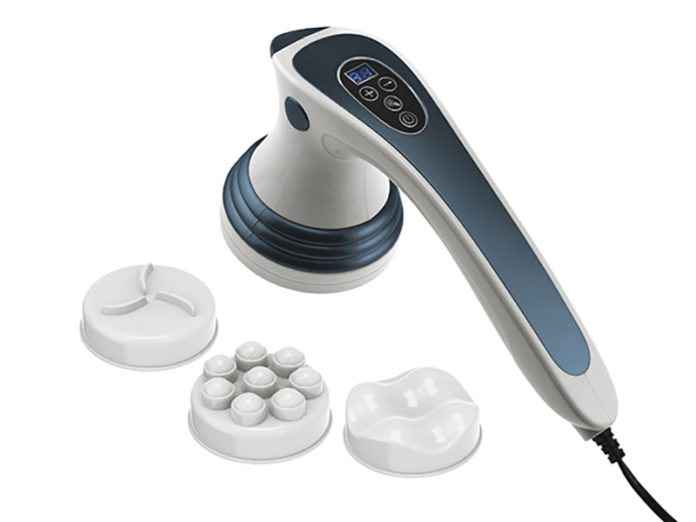 Getting a post workout massage is no longer considered a luxury. It is now, quite rightly, thought to be an essential element of exercise recovery. There are all manner of self massage tools on the market to allow exercisers to get the massage relief that they need without having to pay for someone else to massage them. In this article, we highlight the 5 best massager tools on the 2020 market.
Post Workout Massage Benefits
Taking 10-15 minutes to give yourself a massage after your workout is well with the effort, even if you're not suffering from any specific pain points. Massaging will speed up your overall recovery time by increasing blood and oxygen flow to the muscles. It will also reduce the effects of delayed onset muscle soreness (DOMS). It will also reduce inflammation, reduce training injury and boost energy levels through the enhanced activity of mitochondria that massage stimulates.
Post workout massage will also reduce stress and anxiety as well as setting you up for a good night's sleep. You will also be able to reduce inflammation, improve blood circulation and improve your mood with a few minutes of massage time after your workout.
Therabody Theragun Mini
When it comes to the percussion massager market, Theragun are among the best. They have a full range of products with their Theragun Mini being the most recent. It is, by definition, the smallest massage gun that Theragun offers. Yet, it still delivers the percussion power that you need to get a great massage. The gun provides you with three speed settings, and 150 minutes of charge. It is powered by a QX35 motor with QuiteForce technology. That makes for a super quiet massage gun, making it ideal for use in the gym as part of your warmdown routine.
The Theragun Mini is ergonomically designed to minimize hand discomfort. It is small enough to travel with you anywhere and simple to operate.
PSO-RITE Psoas Release Tool and Personal Massager
The Pso-Rite Psoas Tool and Personal Massager is a deceptively simple massage tool, especially when you compare it to massage guns or foam rollers. It is a plastic device in the shape of a 'U' that is specifically designed to provide trigger point release for tight muscles, particularly around the psoas.
The psoas muscles consist of the Iliacus, Psoas Major and Psoas Minor. These muscles connect the upper and lower bodies. Tightness in these areas is extremely common yet most massage tools are not designed to address them.
To use the Pso-Rite you place it on the ground and then either sit, lie or lean on top of it. By placing pressure on a different portion of your middle body, you are able to get into the deep pain points of the psoas muscles.
The Pso-Rite massage tool is not limited to working psoas muscles. It is also effective for working the hamstrings, back and chest. This is a lightweight, compact device that can be easily transported.
Wahl 4120-600 All Body Massager
The Wahl 4120-600 All Body Massager is a great introductory massager for beginners. It's not as powerful as some of the more pricey competitors out there but does provide the convenience and functionality that beginners need post workout. It is also considerably less expensive than many competitors. There are two speed settings on this device and your purchase comes with four interchangeable heads.
The Wahl 4120-600 All Body Massager is a corded massager, with a cord length that makes it practical in most settings.
TriggerPoint Grid Foam Roller
The TriggerPoint Grid Foam Roller is a medium density sponge roller. It has a textured surface that makes it excellent for getting deep into your muscle tissue. This is a very strong foam roller that can withstand up to 500 pounds of user weight. The rigid hollow core and EVA foam shell of this roller ensure long lasting durability.
The TriggerPoint Grid Foam Roller weighs in at just 1.7 pounds, so you won't even notice it in your gym bag. The camo coloring of this roller may not to everyone's taste but there is no denying the functionality of this self massager.
Your purchase comes with a 12 month warranty.
Thumper Massage Sport
The Thumper Massage Sport is a percussion massager that is designed specifically to work the shoulders and thighs. The design of this massager allows you to get deeper into your muscles to reach those embedded pain points. The long handle of the Thumper Massage Sport allows you to reach it further down your back than most competing models.
The Thumper Massager has two spherical heads that gently massage the skin without harming it. The speeds are variable between 20 and 40 pulses per second. The ergonomic design of the handle allows you to hold it for a long time without any discomfort.