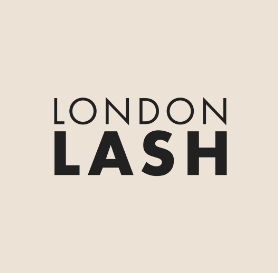 The beauty industry is always evolving and changing, with new techniques emerging to make eyelash extension applications quicker and easier, and the eyelash extensions themselves being created with revolutionary technology and designs. It's also important as a successful Lash Tech for you to do what you can to stay up to date with the latest
lash extension trends that your clients will love! We know if you're an experienced Technician that it can be easy to fall into the habit of only creating lash sets that you're used to and comfortable with. However, you'll be missing out on so many opportunities to create beautiful lashes for those clients who request a trending lash extension set like Angel Lashes, or coloured lashes. We know you want to provide the best treatments for your clients, and learning what lash trends are hot right now is a great way to do so!
1) Manga And Anime Lashes
Manga and Anime style lash extensions are a combination of "Wet-look" and Angel Lashes that originate from the K-beauty trends of South Korea. This style of eyelash extensions is created using longer lash spikes that stand out against shorter and feathery base lashes. The positioning of the eyelash extensions is what helps to create the exaggerated cartoon eye shape that female Manga and Anime characters typically have. Manga lash extensions are usually applied to both the top and the bottom lash
lines to better suit and enhance your client's eyes. We have seen a trend in which more and more clients are inquiring about this style of lashes, and for good reason! These
lash extensions are the perfect way to create the eye-catching and dramatic look your clients desire as a finishing touch for their amazing cosplay outfits, as well as being used as a way to elevate their daily makeup routine!
2) "Wet-look" Lashes
We have also seen with clients a move towards "Wet-look" lashes because of their glossy and slightly spiky finish, as well as their versatility. Many Lash Techs enjoy creating "wet-look" lashes because of how simple it is to make them, meaning they're perfectly suited for all levels of Lash Techs. This viral lash look can be designed to create a range of dramatic and bold lash looks, or ultra-soft, natural lash sets. For this look, you'll be using closed fans that are 0.05 or 0.03 diameter Volume lashes and applying Super Bonder to them with a lash brush to form spikes.. This is an excellent style of lash extensions to recommend to your clients who desire a mascara look but with more density and darkness. For your clients who would like a bolder "Wet-lash"
look, we would recommend using 0.05 lash extensions formed into larger clusters to create the lash spikes. And for those who would prefer a softer and wispier "Wet-lash" look, we'd suggest opting for 0.03 lashes to form thinner clusters for the lash spikes. Mixing and matching the sizes of spikes you create will add extra dimension and depth to the look.
3) Coloured Lash Extensions
Festivals and special events are the perfect opportunity for your clients to try a daring lash look, and give you the chance to get really creative with the unique lash sets you design for each client. For your clients who prefer a more subtle look with a pop of colour, you can add coloured lash extension spikes intermittently throughout the lash
line or just at the outer corners of your client's eyes using shades that will complement their natural eye colour. Or if your client is looking for a more bold and vibrant look for their lashes, then you can help them live out their full-on rainbow fantasy with a gorgeous set of rainbow lash extensions.
4) Angel Lashes
This up-and-coming style of lash extensions incorporates an application technique similar to that used for Classic lashes, with very light lash spikes for some Volume. This set creates a darker lash line and a super textured look without adding any weight to your client's natural eyelashes. This set is also loved for its versatility and will suit the majority of your clients. They're very similar to the Anime and Manga lash extensions that we mentioned earlier, in that you use several different choppy lengths to make the lash extensions look more like the natural eyelashes rather than a uniform set. In order to create this ultra-wispy lash set, you'll need to use 0.03 or 0.05 eyelash extensions to form closed fan spikes with your Superbonder and a microfiber lash brush.
Alternatively, you could save yourself some time using premade lash fans in shorter lengths of 7 mm – 9 mm on the bottom layer of lashes, and then add in some closed
fans in 0.03 or 0.05 diameter. The secret to creating the perfect set of Angel Lashes is to keep the bottom layer of lash extensions shorter than the top layer of lash extensions. This will help you to create a wispy texture that makes Angel Lashes look so dreamy!
5) Wispy Lashes
Continuing with the trend of minimalistic beauty that we have also seen so far in 2023, wispy and natural-looking eyelash extensions have taken the lash world by storm! It seems many clients are starting to prefer the more feathery natural looks with the wispy style. This type of lash set will subtly enhance your clients' natural features without putting too much focus on the lashes themselves. Wispy lashes can be created using three different techniques: Classic lash extensions of different lengths, Volume lashes, and Hybrid lashes, which are a combination of both Classic and Volume.
We hope that you have found our list of the top 5 trending eyelash extension styles helpful in understanding what looks are popular amongst your clients and how to create them. If you do create some of your own trendy sets of lashes, then tag our Instagram
page @london_lash_pro as we'd love to see them!
Witten By Gemma Fahy
Copywriter At London Lash