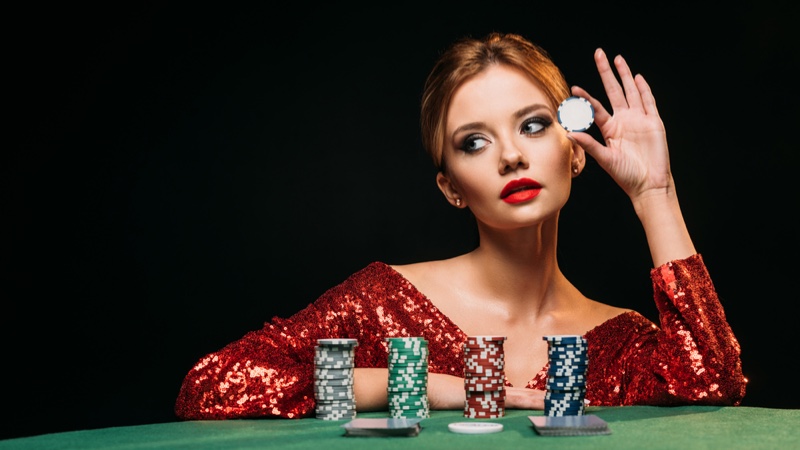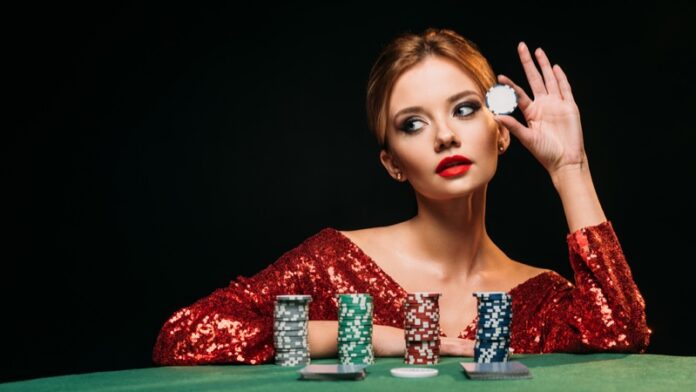 The casino lifestyle is all about looking good and feeling good. There have been numerous trends throughout the years, many of which are staples that will never go out of style, that have been influenced by the casino lifestyle.
Casino trends have found their way into celebrity culture, the film industry and even everyday style choices that you might never have picked up on. With that in mind, here are some of the most influential trends that have come out of casino culture through the decades.
The tuxedo
One of the first things that comes to mind when we think about casinos and style is the classic tuxedo. The sharp lines of a tailored suit, black and white contrasts, bow ties and cufflinks, are all synonymous with the casino.
There are several reasons why this staple has been around for so long and continues to be popular. The first is that, often, casinos require you to dress smartly as part of their dress code policy. When you have to dress smartly and want to stand out from the crowd or around the table, a well-tailored tuxedo or smart suit is the way to go.
Of course, Hollywood is responsible for the popularity of this outfit. James Bond sauntering around dressed in a tuxedo has a lot to do with the association of smartly dressed men and the casino lifestyle.
The retro
This brings us on to our second trend – retro style. The popularity of traditional casinos has influenced casino style heavily towards a certain nostalgia for retro. Think of a time before people accessed the casino online; Las Vegas in the 50s and 60s, Sinatra and his peers, glitz and glamour, and excess.
All of these factors contributed to the popularity of well-fitted suits, sharp fedora hats and classy sunglasses. And, of course, who can forget glitzy dresses, the pearls and the diamonds. Retro style keeps coming back in various iterations, even in everyday style, and will continue to do so as long as there are casinos to inspire people.
Glitz and glamour, sparkles and sequins
The lifestyle associated with casino culture is one of glamour and excess. This is certainly reflected in the color schemes and textures of the fashion choices of the people that surround the casino tables.
Sequins and sparkles are commonly found shimmering on dresses, scarves and shoes. Gold or silver shining sequins will always be a solid choice for anyone looking to stand out on the casino floor. Of course, feathers, fringes and tassels are also a common feature associated with the glitz and glamour of the casino.
Jewelry
There's nowhere better to pull out all the stops when it comes to jewelry than the casino. Big rings and necklaces, high-end watches, diamonds, gold and silver are all perfect to adorn yourself for an evening at the tables. Of course, good quality jewelry is the perfect way to top off that tuxedo or glamorous dress. Bold, statement jewelry is a classic trend that has been part of the casino lifestyle for as long as the culture has existed.
Footwear
Of course, no outfit is complete without the perfect pair of shoes. For gentlemen donning a tuxedo or tailored suit, the best option is a good solid pair of evening dress shoes. High-quality, shimmering, metallic-looking black leather is a common and classic choice that never fails to tie an outfit together.
For the ladies, a classy, statement pair of high heels or strapped sandals is a perfect alternative. It is common to see adornments of glitz and glamour in the footwear department too, with rhinestones, gold and silver all proving timelessly popular.
Conclusion
When it comes to casino style, it is all about the opulence and the excess. There are so many classic looks that have emerged from casino culture and found their way into Hollywood and wider fashion circles that will always come back around.
From the streamlined, tailored tuxedo to the sequined dress, these classics are certainly here to stay. Partly, the popularity and often repeated resurfacing of these looks over the years is to do with the way that the glitz and glamour of the casino translates onto the big screen through Hollywood.
But the casino has always been there in the background, with its own form of style and culture that occasionally becomes more popular in the mainstream. So, grab your tuxedos and dress shoes, because they'll never go out of style.