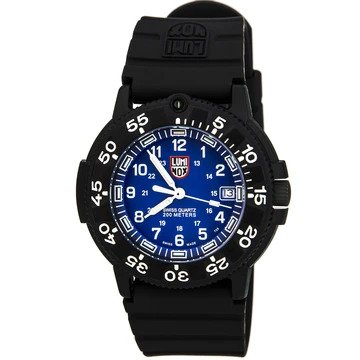 Have you needed a gift for a special person in your life and didn't know what to purchase? Look no further than a quality watch. Here's a shortlist of the many reasons why watches make fabulous gifts for anyone.
Style
One of the most obvious reasons to give a watch as a gift is to complement your loved one's personal style. There are rugged watches, sleek watches, minimalist watches, eco-friendly wooden watches and even funky art-inspired watches. There is surely a watch to suit every style possible, and some watch companies even allow you to personalize their watches with a special dial or choice of materials.
Commemoration
Perhaps you are giving the gift to commemorate an achievement, anniversary, event or group affiliation. Many people give personalized watches for graduation or wedding gifts. Or maybe the guy (or girl) in your life is in the armed services, and you want to show your appreciation. Luminox watches have a special line of great tactical watches for Navy Seals and survivalists.
Companies also like to give watches to their employees for job anniversaries, and some of these examples from the early 20th century can be worth thousands of dollars in the antique market. Talk about a great heirloom!
Utility
The primary purpose of a watch is to tell the time accurately. However, watches have certainly evolved beyond that simple function. Depending on what sort of timepiece you desire, a wristwatch can show not only the hour but the day, month, year, moon phase, seconds and even milliseconds. Some watches even show constellations! You can also have multiple dials, digital and analog displays, and smartwatches that can display your email, text messages and even phone calls on the face. Whatever you can dream of needing in a watch has almost certainly been done and is readily available.
Durability
All watches need to have some amount of sturdiness, otherwise they would fall apart when subjected to a typical day's wear. For some people who are daring sportsmen or have professions that involve a lot of manual labor, a watch should be durable enough to withstand whatever they can do and still last for years. Some of the most famous brands boast depth-ratings to hundreds of feet and are shock-rated as well.
Watches have been evolving for centuries since they were invented in the 1600s. Hopefully, you can now see why they are such a great investment for your loved one. Who knows? You might be gifting them a piece of history!