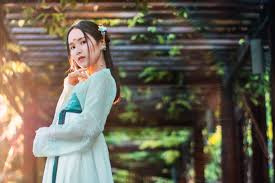 It is pretty obvious that we all get confused in deciding what to wear on different occasions, whether it is a wedding, networking events, family and friends reunion, job interviews, funeral, barbecues, baby shower, baptisms, or holiday party. We all get confused by thinking and always ask ourselves – What to wear on this occasion, how will I look different from the previous occasion, Am I looking the same in this dress, or what type of clothing should I wear on this occasion. These are some common questions that are the same for almost every person.
In fact, what you should wear on these occasions is entirely based on factors like weather, venue, how formal the event is, the theme of the event, and what others have planned to wear on occasion. All these factors play a crucial role in deciding the type of dress that you should wear on occasion. However, the event organizers have also provided some general and already set sartorial standards that are for the dressing guidance to wear on occasion. One of the necessary dress codes to remember on the like is never wearing white clothes on the wedding occasion. 
In order to solve your dilemma, for an occasion or all, the fashion experts have given their views on the dressing sense and dress code rules that we can include in our event dressings. These tips are practical, with answers to event etiquette and dress code suggestions. 
Some Best and Practical Tips On Exactly What To Wear On The Occasion
On Baptism, Bar Mitzvah, or Any Other Religious Events and Ceremony
In religious events, you can go with a daytime dress that is of a petal or floral print, or a feminine suit that is with the accents and underpinnings. Try not to wear short, clingy, or low cut dresses. Always wear a light blazer, neat jacket, or light hue sweater so that you give a cover to the sleeveless dresses. If the event has reception just after the ceremony and doesn't have enough time to change the dress in between, then you can wear a cocktail dress or either dressy pants by pairing it with a jacket to cover your look if it is in the temple or church.
On Black-Tie Wedding Events or Charity Gala Ceremonies 
On such occasions, when the etiquette rules are based on dress length, the best way to look fabulous in the event is to wear a beautiful floor touching gown. A-line or column dress can look more sophisticated, however, a formal, well-tailored, and chic dress can make you look perfect on the occasion. You can pair your look with the elegant shiny jewelry, shoes, and a beautiful hairstyle. 
If the invitation mentioned "black tie optional," then you do not need to bother, and simple knee-length dresses can do wonders in the event and make you look amazing in the event. 
On Cocktail Party Events, Engagements, and Most Wedding Events
For such occasions, a cocktail attire is a relatively best and fancy dress like the event. Nowadays, cocktail party events can be any kind of society events that do not require any particular moment. Just to meet or have social meetings, people organize such parties. Joseph Williamson, a fashion stylist, said, "for most of the time, cocktail parties are dressy-casual, so you can't go wrong if you wear a top with some special details and a skirt or tailored pants, plus heels or fancy flats. Avoid fabrics that are too casual, like chino, jersey, and denim."
One more important thing that to keep in mind is that every city has different and its own kind of dress code rules. You do not need to overthink about it, but keep it in your mind and feel free to dress accordingly. Lauren A. Rothman, the founder of the Style Auteur, said, "Cocktail attire in Miami is just as dressy and chic as in New York, regardless of the weather differences, while in San Diego it's interpreted a bit more casually because the city is relaxed." 
On Holiday Parties, Dinner Party Events, or Festival Events
On such occasions, there is no limit on what to wear or what not. Any type of glittery, colorful and fancy dress can make you look good and attractive on occasion. So in such events, anything can go better unless it suits the venue and the occasion. On such occasions you can wear a jumpsuit, colorful dress, palazzo pants, and a fancy top with skirts. 
On Casual and Outdoor Day Wedding Events
On such occasions, the flowy and light sundress, a maxi dress, or stylish shift soft attire can make you look attractive on the occasion. It is not that the black hue is not allowed on the occasions, but light and bright shades look more appropriate and make the event more colorful. Always wear shades like yellow, green, coral, and blue in such occasions in a smooth fabric. And pair them with flats that make you elegant and adorable. 
Rothman said, "For day weddings, which tend to be more casual, steer clear of anything heavily beaded or sequined." Instead, you can wear a knee-length attire with a fabric like cotton; during warm weather, strapless dress styles and open-toed shoes make you look beautiful and an attention grabber.
On Baby or Bridal Shower
On such occasions, you can wear dresses that are feminine, flattering, printed beautiful skirts paired with sweaters, or can be paired with fun pants and flowy tops that look great on the showers occasion. Talking about footwear, flats, or heels can be wearable, or choose any cute booties. Remember that the bridal showers dressing rules are similar to that of the wedding: Do not wear the white color dress as it is reserved only for brides. 
On Job Interview
Dress code on Job interviews should be clean, appropriate, and show professionalism. Tailored outfits on job interviews always work great and show great impressions on the interviewer. Black and navy hue suits, skirts, pants, and formal dress can look great on interview events. Such dress codes work as the most significant and standard dress code for every company. However, if you are going to give an interview in a startup, tech, film design, or hip magazine company, then you can feel free to wear your type of dress and easily show your style. However, keep careful that you do not wear too casual or trendy dresses that can put you off, and maybe the reason for "NO." 
On Graduation
On Graduation events, you don't need to overthink about the dress code and what type of dress that you should wear. The dress code on such occasions should be neat and nicer; that does not look super fancy and dressy. Do not wear any such dress that makes you feel regret when you see the photos in the future. To choose a perfect dree, knee-length floral, colorful, or white attire is the great graduation day option that makes you look perfect on occasion. Pair your graduation day dress with comfortable flats, sandals, heels, or wedges that make you walk smoothly on the stage.
If you are going to attend your friends, siblings, or home mate graduation day occasion, then you can follow the similar guidelines as the above. It should be neat, nice, elegant, formal, thoughtful, and fun, but not fancy. You can try a chic, sleek top and cropped pants or pretty simple patterned skirts, or a sundress made with good fabric. 
On Family Unions, Barbecue, And Birthday Parties
You can wear comfortable and nice dresses, and pair dresses like jeans, colorful fun tops, sneakers, flats, or sandals. Comfort vibes are important on such occasions but do not become that much comfortable, avoid wearing yoga pants, and graphic tees, with sneakers, this can be the worst attire. 
On Funeral 
One of the best attire to wear at such events is the knee-length suit or pants suit paired with a long cardigan or jacket to cover the top. Tiny and straightforward jewelry can be suitable but not fancy, one like you can wear small pendants and earrings. 
To choose the color, black is the most standard color, however not a mandatory one. What is more important is to deliver the condolences and solemnity that can be given through wearing toned and dark shades like brown, navy, or forest green clothing. 
On Business Dinner, Office Party, or Networking Occasions
One thing to keep in mind when you are going to attend any business events that always carry the office culture in your dressing sense. Joseph Williamson said, "If it's a conservative environment, dress conservatively for events, too."  
You can wear a necklace and a pretty blouse paired with your suit. You can also try skirts and elegant heels instead of wearing flats and pants. If the occasion is celebrated with the office superiors, then wearing clothes as per the culture can be best for you. In contrast, if it is the occasion are related to casual parties like picnic or marathon, then you can wear good comfortable outfits so that you can enjoy and take part in the occasion. 
On Cruise Events 
Cruise events are one of the best and memorable events ever. For day time, when the weather is warm, you can wear dresses like that you wear on the beaches, shorts, skirts, sundresses, coverups, breeze shirts, bathing suits, sandals, sneakers, and hats. If this is the cold weather Cruise party, there are a variety of clothes that you can wear like winter coats, heavy woven sweaters, jeans, leggings, classy flats, and boots. 
In many cruise parties, the ships also have multiple types of restaurants that range from formal to casual dress codes. If the cruise has one main room for dining, then the dress codes may be decided to be different on different days. Like Casual wear from the first night and black tie wear last night. Keep in mind that you can't step out in the dinner in a knee-length sundress, simple white tops by pairing them with flats or sandals. You can go better by wearing nicer pants, a little a fancy littler with elegant accessories, wedges, or heels.