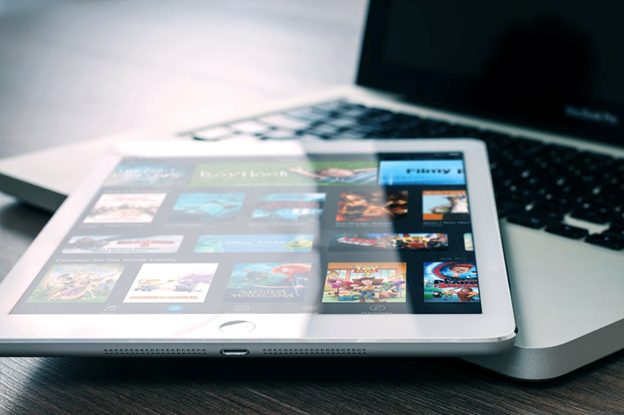 Netflix or Amazon Prime? A common question more and more individuals are asking. It can be pretty challenging to choose between the two streaming services, whether you're cutting down on existing subscriptions or looking for a new one.
Undoubtedly, Netflix is the original king, but Amazon Prime comes with quite great bonus perks. Netflix and Amazon Prime are two of the most powerful platforms around today. Both offer amazing original content and a library of third-party series and movies.
However, as much as these two platforms compete for entertainment bucks, they're pretty different in content selection, price, and additional features. Choosing whether to choose Netflix or amazon prime becomes simpler once you know what you're looking for.
Before choosing either of them, consider factors like the quality and quantity available on the platforms. Moreover, check which platform provides a better user experience.
So, how can you decide which streaming service is worth it? Here are some factors to help you decide whether Netflix is better than amazon prime or vice versa.
Price
Let's start with one of the major differences; how much you will have to spend if you want to watch. Amazon Prime video is pretty straightforward. A $119 annual American Amazon Prime subscription gives you ad-free access to the full catalog and several shopping-related perks that Amazon throws in for the same price. You can get Amazon Prime in Australia for $13/ month or subscribe to only Amazon Prime Video for $9 monthly.
On the other hand, there are three levels of streaming services, known as basic, which is $9 per month, and premium with a monthly payment of $18 and standard: $14 per month. Every Netflix subscription provides you entry to Netflix's entire collection of ad-free Tv shows, movies, and specials.
The individual things that adjust as you pay extra are the quality of streaming and the total number of gadgets that can be used to watch simultaneously. As its name implies, basic provides you with a single flow and restricts you to the basic definition (480p). A level higher than the basic; standard offers you a double instantaneous stream, and both are accessible in HD. In addition, premium allows four devices to watch all together.
Content
Netflix has many registered Hollywood movies, documentaries, specials, and Tv shows. With years passing, Netflix's original products such as the "Bridgerton," "The Witcher," or "The Umbrella Academy" have been catching attention and increasing its desirability. Moreover, as time passes, Netflix has been gradually decreasing its collection of movies as it boosts its TV shows stash, and its originals are a huge chunk of that development.
In contrast, Amazon Prime has a considerably wider comprehensive collection of movies and Tv shows. However, size isn't the whole thing. Its most familiar Hollywood films tend to be of age, and in the middle of the greatest, there are lots of average titles. Along with their latest gain of MGM; log on to charters like James Bond and Rocky, Amazon has also been trying to create its original content, such as the "Fleabag" or "The Man in the High Castle."
Experience Quality
When it comes to user experience, Amazon's user interface can be a bit ungainly for some people. It differs in usability and style from one gadget to a new, with the greatest experience on its own Fire Tv media streamers, while the results on other TVs might not be as great. The web user interface for Amazon Prime is described as a part of its online store instead of its own, alone experience. As a result, this might be a little unsettling, especially when trying to find out how to hunt for a show or documentary.
Meanwhile, Netflix has one of the best stable interfaces. It only has minor modifications from every device that are typically intended to hold the strengths of a specific platform, like Netflix apps for mobile phones for Android or iOS.
You can have several user profiles, each one with its personal and different recommendations, a profile for kids only to keep it effortlessly PG-rated. Moreover, if you get bored with surfing the broad variety of classified matter, an amazing search task is not far away.
Live TVs and additions
The most attractive part of Netflix is that it provides an all-in-one proposal. Single monthly cost provides you with entry to the whole thing. However, if you're a cable cutter, you might want a little more than you wish to pile up the hole left by your now-abandoned cable membership. You must note down that Amazon gives you entry to two kinds of quality content not contained in the $119 yearly subscription.
It provides a 'buy or rent' option that gives you a great selection of classics and brand new movies at low prices like $4. In addition, it provides you with the advantage of having to log on to free content as well. For instance, every Amazon account can watch every Thursday night's football live.
Final thoughts
Deciding whether Amazon Prime video or Netflix is better solely depends on your demands and needs. If you wish to experience high-quality content with great interfaces, consider getting a Netflix subscription. Whereas, if you want to watch live TVs and some extras in movies, Amazon is your thing.