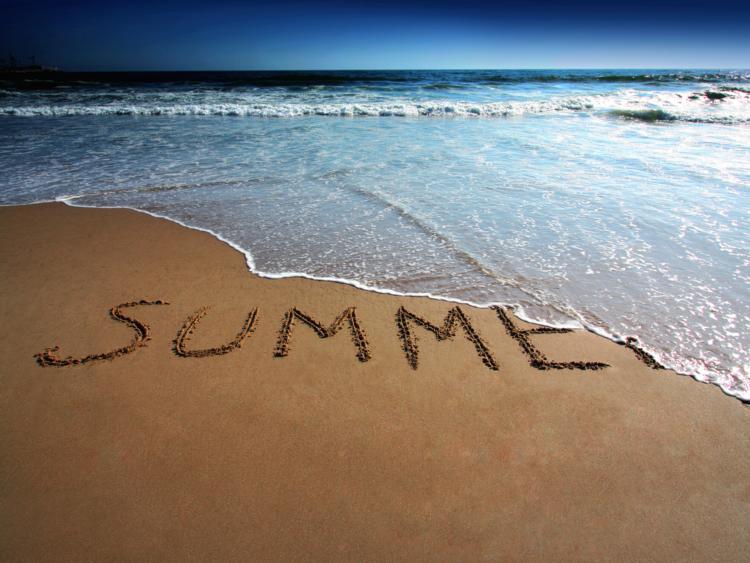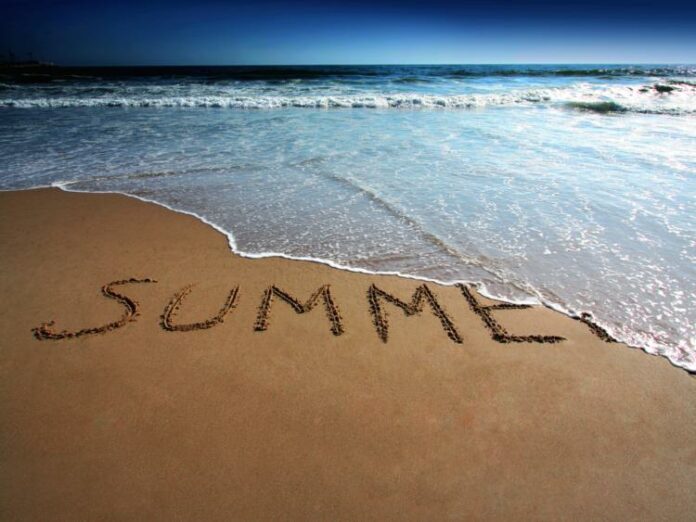 15 fashion must-haves to look your best as the temperatures continue to rise With El Niño making the headlines almost on a daily basis, the World Metrological Organisation (WMO) has recently stated that the world is set to get consistently warmer over the next five years. With summer season approaching steadily, are you ready to beat the heat and look your coolest even when those temperatures spike?
The good news here is that keeping up your style doesn't necessarily have to break the bank; quite the opposite actually. What's more, there are quite a few fun and creative ways to fund your shopping spree – this includes playing at an online casino offering some of the most exclusive deals. Not sure where to look? Then visit Jackpot Jill to find out more about their fantastic $7,500 match bonus.
In the meantime, here are 15 of our Summer 2023 style favourites you're going to want to get your hands on.
1. Maxi Dresses
Picture any dreamy summer setting and it's almost guaranteed that a maxi dress features somewhere. Keeping on trend with this year's boho vibes, the maxi dress offers high versatility allowing you to dress it up or down depending on what the situation requires.
2. Shapewear
While not all styles are as forgiving as the maxi dress, having shapewear that actually fits your current body is an essential summer staple. You're going to want your lines and curves to hit all the right places for that #feelgood factor whether you're out on a girls night, a date, or simply taking yourself somewhere boujie.
3. Shirts
Whether you're going for a tailored look, or a more flowy linen style, shirts are your best friends throughout the summer. Timeless, elegant and styled in different ways, they'll allow you to reach into your wardrobe and grab something you know is always going to work for most occasions.
4. High Waisted Jeans
High waists are back ladies. Allowing for greater body contouring options, high waisted jeans allow you to visually lift your waistline and elongate your silhouette. Whether you'd rather go for boyfriend cut, mom or slim jeans is entirely up to you; it's all about that waist.
5. Sunnies
A day look is never complete without a fabulous pair of sunglasses, and having a good pair is a must; both in terms of style as well as UV protection. From oversized to vintage, the styling factor is of course always up to you.
6. Cute Flats
Hit those coasts in style with a pair of cute flats that will take your look from beach to bar in the blink of an eye. Think neutral colours, natural fabrics and simplistic designs and you're already onto something good.
7. Swimwear
And while the 'naked bikini' trend is taking over the celeb world, there's no need to be so risqué. From gorgeous one pieces all the way to a multitude of bikinis ranging from classic to racy, feel a style you're most confident with and shine on.
8. Accessories
Go from a day to night look by simply swapping out your accessories thoughtfully, think brighter colours for a more playful daytime look, while chunky metallic accessories will glam you up for the night ahead.
9. Skirts
Whether you're more of a midi, mini, or maxi skirt kind of person makes no difference, but you'll be thankful to have a couple of options once it starts getting really hot. Think on the lines of fresh, lightweight fabrics and pale to neutral colours for maximum versatility.
10. Plain Tees
Perfectly suited for a beach day, a picnic, or drinks on the pier, you're able to pair a plain tee with almost any other clothing item for a casual but structured look. This is especially handy if you're travelling and luggage space is limited allowing you to mix and match accordingly.
11. Adhesive Body Tape
There are going to be evenings where you'd rather swap out conventional underwear for adhesive body tape, and in that case you're going to want to be prepared. Keeping a couple of extra breast covers in your dresser might be a good idea, as might keeping a spare roll of body tape.
12. Crossbody Bags
Comfortably cruise by holding your phone in one hand and a drink in the other with a crossbody bag this summer that adds form as well as function to your overall look. In terms of colour, think metallic shimmers, neutral and pale tones, as well as natural fabrics such as leather and hemp.
13. Bardot Necklines
There's just something so incredibly cute about an off-the shoulder dress during the summer months allowing you to put together a look that's as sultry or romantic as you'd like it to be. Think softer shades for daytime wear, while bold patterns and darker colours usually look better at night.
14. Hats and Scarves
Elevate your look with a hat that will not only spruce up your outfit but also allow for some useful UV protection during peak times. Head scarves can also offer a sophisticated twist in this case – no pun intended!
15. Denim Jacket
If you're ever in a part of the world where temperatures tend to drop during the night, then a classic denim jacket is the perfect solution that can be perfectly styled with almost any outfit you've already got in mind for the occasion.