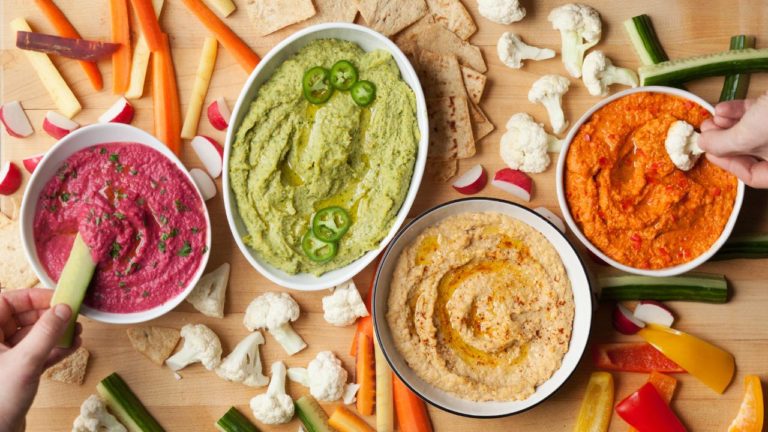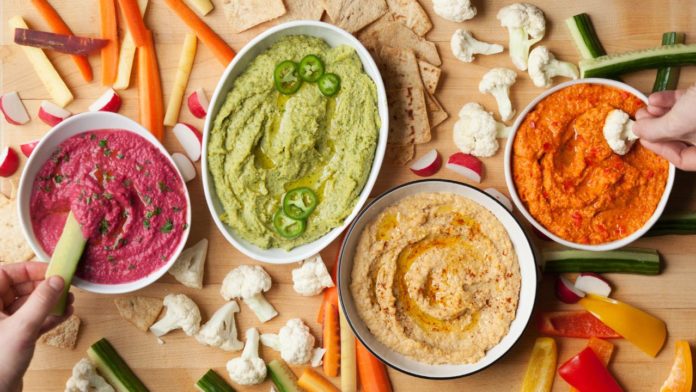 Are Cravings bothering you? Are you looking for healthy homemade things that are tasty and satisfy your cravings? Don't worry, here are some healthy dipping sauce recipes that you can add to your evening snacks list.
We have got all covered! We are giving you Three healthy homemade dips recipes that one can easily make on their own. These dips are full of nutrition and made with fruits, vegetables, and by adding some spices. These dips are loaded with flavors that make a simple and tasteless food super delicious by delivering tightly packed nutrition. You can also use these dips in birthday party appetizers to add a healthy and nutritional touch to the party.
These dips are perfect spreads for breakfast, snacks, and party dishes. These may be loaded with higher calories, sugar, and salt, but better than those available may in the stores. Moreover, one must not have to rely on store-bought dip sauces.
So, to make sure you are eating a healthy dip, you can easily make these dipping sauce with the vegetables and food of your choice.
3 Healthy Homemade Dip Sauce Recipes
1. Greek Yogurt Ranch Dip Recipe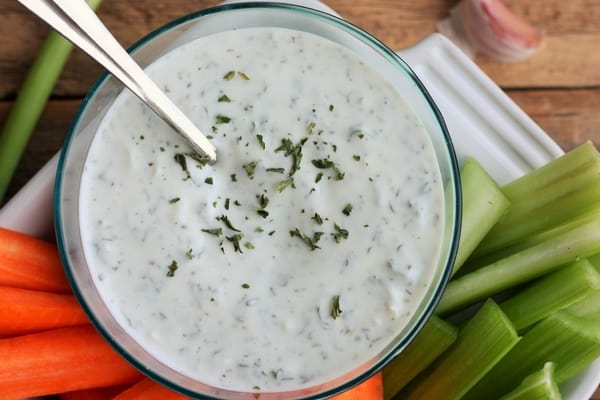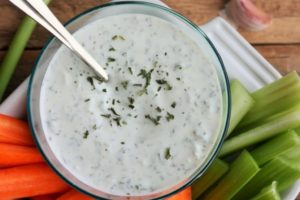 Greek Yogurt Dips are high in protein and contains more nutrition than that of sour cream. Consuming protein-rich foods helps in boosting the energy levels and make your gut full. You can use this recipe for about 4 servings, and this tastes similar to ranch dressing. You can serve it vegetables sticks like celery and carrot.
Ingredients Required: 
One Cup of Greek Yogurt (225 grams)
Half tsp Of Grounded Garlic Powder
Half tsp Of Onion Powder
Half tsp of dried dill
Half tsp of Dried Parsley Leaves
Kosher Salt
Instructions:
Take all the ingredients, combined all the ingredients, and whisk everything well in a small bowl.
Taste the dip and add salt as per your requirement and serve it with chips or vegetable sticks.
Nutritional Value:
Per serving contains 48 calories, 2.5 grams of carbs, 5 grams of protein, and 2 grams of fat.
2. White Bean Dip With Lemon & Herb Recipe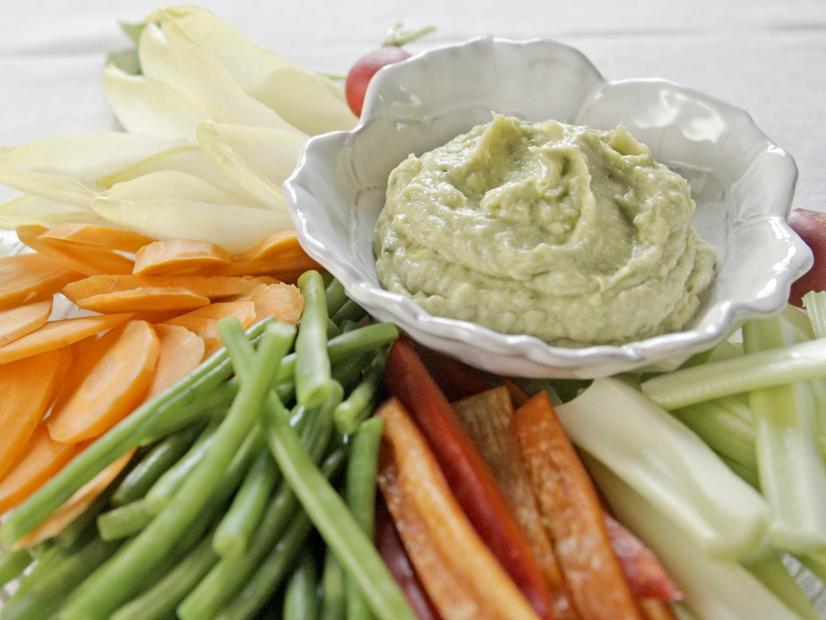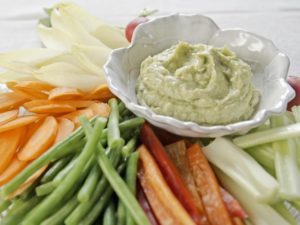 White Bean Dip is a smooth and creamy texture sauce that is best to eat with vegetable sticks and even use as a veggie wrap and sandwiches.
Ingredients Required:
Two Cups of White Beans (520 grams, rinsed & drained)
One tbsp Lemon Juice (15ml)
One tsp of Chopped Fresh Rosemary
One-Eighth tsp of Ground Black Pepper Powder
One-Fourth Cup of Extra Virgin Olive Oil (60 ml)
Instructions:
Combined all the ingredients in a food processor, except Olive Oil, and blended all together very well.
After mixing all the major ingredients, now slowly pour olive oil in the mixture, and blend again until the sauce becomes smooth.
If needed, add extra olive oil or 1-2 tsp of water
Nutritional Value Per Serving:
Per serving of this dip contains 147 Calories, 4 grams of Protein, 12 grams of Carbs, and 10 grams of Fat.
3.  Garlic Avocado Homemade Dip Recipe

This is a super creamy Garlic Avocado dip and spread that one can use it, making sandwiches, pizza bases, and wraps. Avocados are a good source of fatty acids, vitamin C and E, antioxidants that help in fighting and removing toxins from the body. You can serve or use this dip spread for two times.
Ingredients Required:
One Avocado, peel, remove the seed and diced
Three Cloves of Garlic, finely minced
Kosher Salt
Pinch of Grounded Black Pepper Powder
Instructions:
Mash or blend the peeled and diced avocado in a bowl by using a fork.
Now add the minced garlic cloves and mix into mashed avocado, sprinkling the salt and grounded black pepper as per your desire.
Nutritional Value Per Serving:
Per serving of this dip contain 189 calories, 4 grams of protein, 13 grams of carb, and 15 grams of fats.
We hope these homemade dipping sauce recipes help you in making your snacks tasty and healthier.
Checkout this post on Best Meals For Post Workout
To know more about healthy dipping recipes, read the post on Healthline.com