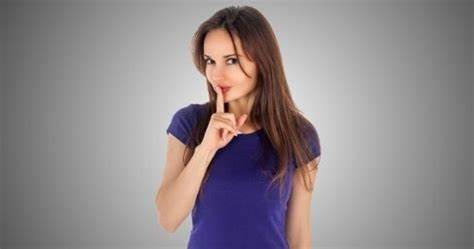 Ever met or come across a girl from Spain? Spanish women are epitome of beauty and elegance. They are so pretty naturally. One might wonder what makes them so beautiful and elegant. The look on their face, their skin, hair, everything just seems perfect.
They have this bouncy hair, shimmery skin, naturally sun kissed face, clear and smooth skin. Seems like they are effortlessly so pretty and beautiful. They have their own magic within them.
The women in Spain always display this natural beauty which is hard to find. They mostly rely on nature. Their routine does not consist of much chemicals or cosmetics, they like their thing natural just like they look.
These women always look forward to enhancing and embracing what they have. To focus on the good things and positive aspects is the best step one can take towards self love and self-care. Not just their skin but even hair is gorgeous.
If you ever wonder about the skin care routine that these Spanish women follow, we can help you with that. We have found out their secret and would like to tell it to you. Today, we will give you 5 beauty secrets Of beautiful spanish women. Go ahead and embrace your beauty in Spanish style!
Sea Salt For Cleansing
It is very clear that the women in Spain don't like chemicals for cleansing their skin. They always go for nature's call. Nature is something they always rely on. Maybe that's where we lag behind. We should also go natural.
One of the options they choose for their skin is Sea Salt. They use it to clean their skin as it's very natural and it rejuvenates the skin pretty well. Using the seawater helps provide their skin the sea salts which helps clean the skin. The sea salts not only clean the skin but also help gain a smooth skin.
Care For Your Skin And Pamper It
Caring for your own skin is the most essential part of all. The main thing is that we should care about our skin enough. In our busy lives we don't even get the time to hydrate our faces. We often neglect skin care and face trouble maintaining it.
The case with the women in Spain is different. They are about their skin a lot and pamper it like a baby. Spain is known for the glowing skin of their women. Maintaining a skin care routine is what they do and achieve beauty.
Just like our body needs rest and relaxation, our face is also a part of the body and it needs relaxation as well. You need to massage your face so that any stresses on the skin are waived off. Keep your skin moisturized.
Consume A Lot Of Water
We know that drinking water actually is a Ronaldo for our body. It gets us all the goals and finda victory in wondrous ways. Spanish women drink plenty of water and always keep themselves hydrated.
Drinking water washes off of all the dirt in our body. When we intake enough water, our skin glows, all the blemishes are kicked off, your hair gets better and what not. Start drinking a lot of water and watch the wonders.
Using Olive Oil
We all use olive oil in our food. We're aware of the taste and health it renders in our food but did you know it's great for our skin? Women in Spain use olive oil for their skin massages. Using olive helps get the natural benefits of olives. Skin remains healthy, smooth and soft. So from now on, always remember to add an extra bottle of olive oil.
Use The Most Natural Products Available
So far you must've realized that the reason behind their natural beauty is nature itself. These Spanish ladies don't prefer any cosmetics with chemicals. They always use natural products. May it be for their skin care or anything else, they like being organic and stay away from chemicals.
Cessation
We have listed the top 5 beauty secrets Of beautiful spanish women. Basically their theory is to go natural in every possible way. If we think about it, that's the best way to gain natural beauty and elegance.