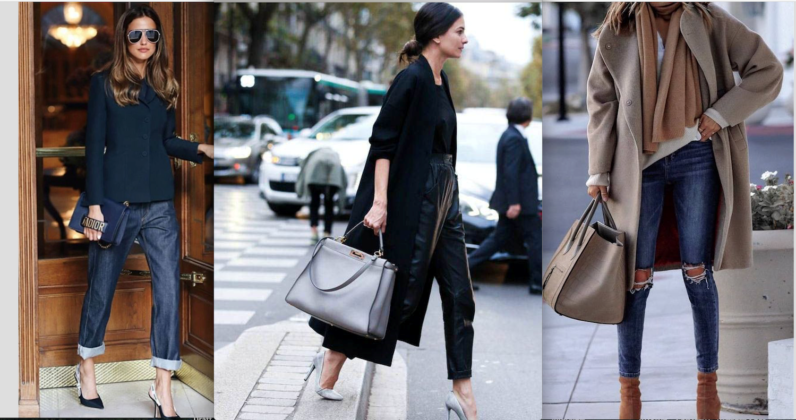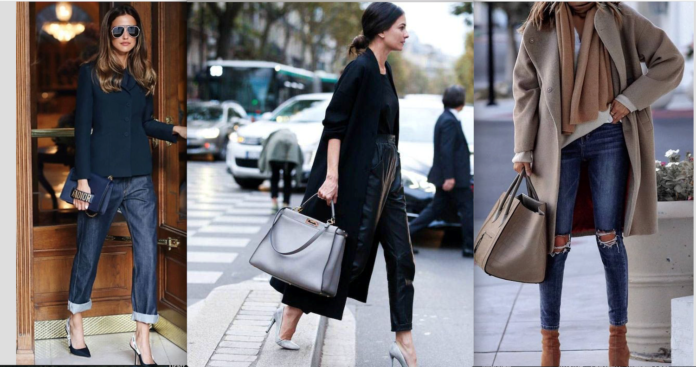 There is not any better time than the start of the new season for finding some cool and stylish new work bags for your office. To ensure that you get something trendy and useful for your work, we have chosen the 5 best designer bags for women right now. From the popular brands like Marni, Dior, and Channel, just be careful when shopping for it, as it is going to be hard to choose the best among them.
Being more specific, we are looking for cute and great handbags and designer tote bags that you can carry on your work with style. When you are splurging on the designer, make sure you buy something that you will wear plenty of times, but do not be afraid of buying something that is current, particularly if that is your style. Also, there are many clutches too, proving silhouette is making the comeback in 2020. Continue reading to find the best one!
Saint Laurent Uptown Small Tote
As a working woman having a great bag that has space to keep all your daily essentials and work essentials is a must. Saint Laurent Uptown small tote bag features classic gold accents with an iconic logo on the front. It is made of Italian Leather, craftsmanship worth showing off.
The leather tote bag comes with a removable envelope which is ideal to keep your cards and keys. Its large size makes it perfect to keep your important files and documents. With this Saint Laurent beauty on your side, you can ace all your meeting with grace and power.
Marni's Square Cinnamon Handbag
One top brand that designs minimalist & architectural work handbags to perfection and style is Marni. Label generally gives the most unique color combinations, however, it is the subdued choice in the cinnamon brown, which can fly under the radar even in austere environments.
As this bag is unlined this has a bit of raw feel. You may wear this comfortably on your arm for the delicate look, or on the shoulder if you wish to look more severe. This is can be bought online!
Fendi Leather tote
If you are looking for a sleek work bag to suit your office ensemble then Feni Leather tote is the perfect pick. This oversized shoulder bag is made of polished Italian Leather with "FF" gold logo hardware to turn heads in the office.
Fendi tote bags come with an adjustable shoulder strap so you can turn it into a handheld bag.
This leather tote bag is effortless in style and can be worn with many outfits to achieve a timeless look. Thanks to its roomy interior you can keep all your work essentials, laptop, and documents in one place.
Quilted Calfskin Channel Handbag
The small designer work handbag can carry bare essentials, thus forget about this if you take your tablet and full makeup kit from your home to office. But, this elegant Chanel bag will convince you in lightening your daily load.
It's the chain-strap flap handbag made from quilted calfskin and is embellished with iconic CC hardware in its closure. It's a kind of office handbag that is a real investment with very good resell value. You can purchase it online easily!
Gucci Marmont Top-handle Tote
For fashionable working women, only an iconic work tote deserves the space in the wardrobe. Gucci Marmont will be the perfect companion for you to dress up or down for all your important meetings and work trip.
This designer bag has a black leather construction featuring gold-toned signatures of G logo hardware. The favorite feature about this designer bag is its longevity which makes it good to use for years to come and makes you look like an off-duty supermodel.
Burberry Medium Society Leather Tote
The best medium size leather tote bag, Burberry is perfect to store all your essentials with style. This tote bag comes with a roomy interior that can fit files, laptops, documents with other small essentials to keep things organised.
Made using calfskin leather, the designer tote bags are soft to touch and side trims have a magnetic closure to keep the belongings secure and safe. This work bag is a perfect accessory to take on your everyday work trips and is sure to get you compliments.
LOUIS VUITTON NEVERFULL
This classic Louis Vuitton Neverful designer bag is one of the best in the market. It is sturdy, spacious, and perfect to fit all the work essentials.
Sometimes it is difficult to find bags that can fit laptops or all your documents in a single place, but this one definitely will.
Senreve Maestra Leather Handbag
If it is stylish enough for celebrities, it is definitely chic to use for us too. However, beyond fashion, the coolest and nicest feature of an Italian leather work bag is high versatility: You may wear this convertible leather Maestra handbag in 4 different styles: as a tote, crossbody, satchel, and backpack.
Maestra handbag has the well-made organization feature with 8 interior compartments that include a padded sleeve, which will fit 13″ of the laptop (whereas the central compartment fits over 15″ laptop). This bag comes in over 13 different colors to fit each style and lifetime warranty. Maestra bag is made to withstand daily wear-and-tear with the metal feet, and stain-resistant interior & water-resistant exterior surface.
Kate Spade Margaux Tote
If you're in search of an affordable and stylish tote then you should not miss out on the Kate Spade Margaux collection. This bag is simple, elegant, and spacious to carry iPad and small laptops which makes it a great accessory.
Margaux tote comes with two compartments separated by a zippered pocket so you can store your essentials on one side and a computer on the other. It is made of refined grain leather and comes in a range of colors to go with your outfit.
Mansur Gavriel Elegant bag
There are some classic designs that never go out of style like this Mansur Gavriel Elegant work bag. The design is inspired by the Corde design of the '30s with sturdy construction and gold hardware which looks stunning.
This work bag comes with a lot of space which is great to carry essentials close by. Also, the beautiful design can be worn when you are in or out of the office on a dinner date with friends.
Prada Double Bag
If you are looking for a structured bag that will instantly elevate your overall outfit when going for an important office meeting pick your Prada double bag.
This stunning masterpiece is made of powder pink Saffiano leather that will stay with you for years to come. If you prefer wearing dark-colored outfits this bag will be the perfect pop of color.
You can easily fit in a small laptop, along with other office essentials. Going for a lunch meeting, do not forget to take your Prada bag along.
Tory Burch Perry Leather Tote
This is an ideal accessory to transition from office to dinner with friends. Tory Burch Perry Leather tote bag has a timeless design with a lightweight and pebbled leather finish with a pop of red color.
The tote size is suitable for a 13-inch laptop and the long straps fit perfectly on the shoulder. This is one of the best bags that comes with a flat bottom that provides a lot of storage space to store your important documents and other essentials..
Asymmetrical Saddle Handbag by Dior
This asymmetrical design of Dior handbag certainly can keep your look unique and fresh. It is actually the most iconic Dior silhouette, thus it is appropriate as the business handbag. The heritage saddlebag definitely is on a smaller side, however, it must hold your necessities for one full day at the office. This is made from soft black leather that will keep things highly elegant.
Givenchy Antigona Leather Tote
Some classic pieces can never go out of style like this Boston-inspired Givenchy Antigona Leather tote bag. This bag has an angular shape that creates interesting vibes with a roomy interior to store all your daily essentials and documents for work.
The large size of this bag makes it perfect for a lunch meeting, work trip, or an important event in the office. Givenchy sleek black leather handbag will match all your outfit and is perfect to transition from day to night looks.
PRADA SAFFIANO GALLERIA
If you looking for the best designer work bags for women, then you can never go wrong with Prada Galleria. this bag can easily transform your office look to dinner date looking chic throughout.
The leather material makes it durable and great to be used daily. It comes with three separate compartments to keep all the belongings properly organized. The bag has a side snap closure which makes it even more spacious.
Everlane Boss Bag
The name says everything. Sleek & minimalist, Boss Bag is the shoulder handbag that means only business. Available in 3 different chic colors, the shoulder handbag is made from premium Italian leather & is seriously functional and stylish.
The slouchy form is rightly designed to carry 15inch of laptops and some essentials in complete style. This sturdy zipper closure will keep your valuables safe, and the interior pocket keeps the smaller essentials like your keys and phone in reach.
Michael Kors Manhattan Satchel Bag
For someone who is always on the go, Michael kors satchel bag is a must-have. It has a standout design and comes with the right amount of space to store all your work essentials.
The gold hardware, top handle, and buckle front make it great to go with all your outfits. The adjustable straps, flip-flop closure, internal pockets that will keep you comfortable in the office.
Types of work bags for women
Laptop Bag
Laptop bags are primarily meant to carry laptops and their accessories like cables and chargers.
Briefcase
A briefcase is a quintessential work bag that looks like a narrow box, formal, and comes with a handle. These are commonly used by professionals to carry business documents.
Tote Bag
A tote bag comes with double top handles. you can find a canvas tote bag as well as in premium leather. These are spacious, light and mostly unfastened.
Satchel Bag
Satchel bags come in different sizes and are usually structured with a flat bottom and rigid feel. You can keep as many things you like and still a satchel bag will maintain its structure beautifully. It is a suitable bag for all working women who are formal professionals.
Backpack
If comfort is your first priority, then you would prefer to carry a backpack. these are great work bags with a lot of space to keep all the things required.
Final Words
Buying the designer handbag will come with a hefty cost, thus finding your most favorite style at a discount can make a huge difference for you. The good news is that you may find some absolutely authenticated designer bags online at a very good price range. You can explore your favorite designer handbag in the products featured here and find the best one that you can carry along with you at your workplace comfortably. So, what are you waiting for? Find the best handbag and work in style, I am sure you will love the range of bags that are available for women. Article contributed by Hari babu!