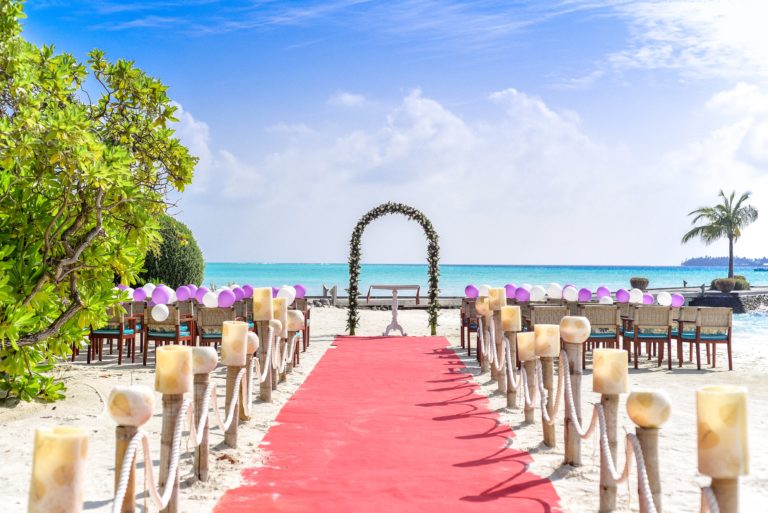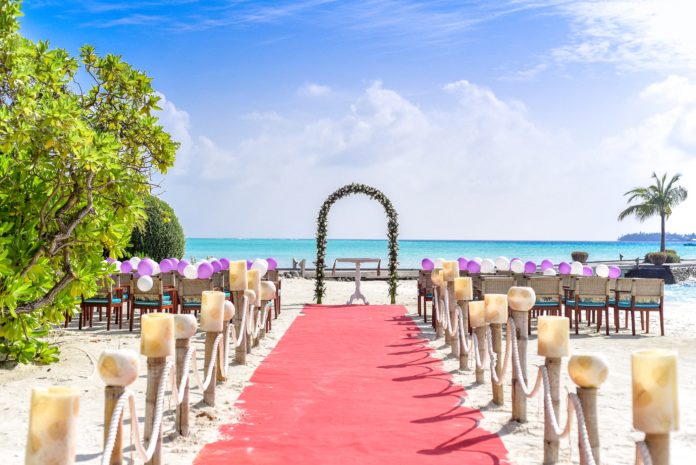 Destination Weddings are bliss. But the preparations for the same are a complete nerve-wracking task. And, especially when it comes to preparing a destination wedding checklist, the tasks get doubled. Planning a perfect wedding doesn't come easy. That's why, realizing your distress over this most common issue, we are proposing to you some of the best-functional tips to plan a perfect destination wedding.
Envision Your 'The Day'
When you initially begin to prepare the destination wedding checklist, it is highly advisable to think big. Make a blueprint in your head of what exactly you want and how do you want it. Make sure if it's a beach wedding or royal wedding or you just want to fly too far from your territory. This particular point acts as a foundation towards a perfect wedding.
Pick The Perfect Destination
Once you are done visualizing your wants, the kind of setting you to prefer, it's time for you to pick a perfect destination to make your wish come true. The location of your wedding determines the mood, so make sure you do it right, but also consider time, travel, and budget required to pull the wedding off. Try opting for a place that proposes reasonably priced, direct flights from your home city.
Make Sure to Time It Right
One of the tips to plan a perfect destination wedding is to make sure that you time your wedding right. Many times the best weather in popular vacation destinations tends to correlate with tourist season. Hence, fewer hotels and venues are available. To avoid this, make the booking arrangement and the send out save the date 10 to 12 months prior. This will also help your guest plan their travel affordable before the prices skyrocket.
Advance Visit
Thinking of how to plan a destination wedding? Stop thinking and start exploring. Make sure you do at least one advance visit to your decided destination. This will help you to scout your key venues for ceremony and reception, hotels for your guests, venue for rehearsal dinner, as well as local suppliers like caterers, florists, and the photographers. Also, you can look for makeup and salon for your guests if required.
Research Local Marriage Requirements at Your Destination
If you intend to get married in the same country, but in different states, then you can overlook this tip. But if you have any plans of hosting your marriage in some other country, then make sure you get your research done on the local requirements of marriage at your destination. This is because many countries have a complicated legal side of tying a knot. Such countries have a "residency requirement." Now residency requirement means you are bound to reside in the country for the required period of time before your ceremony. For example – 7 days in England.
Be Considerate Towards Your Guests
While making up your mind regarding the wedding experience, you want to own, instead of thinking about how to plan a destination wedding, you should focus on practical aspects. Be very considerate towards your guests. Try to put all your guests in one reasonably affordable hotel or find a less expensive accommodation 10 -15 minutes away tops. Don't go setting up your date if you are unsure of the availability of rooms for everyone. 
Pick A Pro
Find a planner that specializes in destination weddings. This way, your destination wedding will be in the hands of an expert, thus saving you from your own wrath by spending hours on phone calls trying to overcome a language barrier. Also, it will save you from making executive decisions about flowers and ceremony site from miles away. You have your pro planner at it. Or if a planner isn't in your affordable budget, you can anytime look for resorts or hotels with a strong on-site coordinator.
Pick Your Vendors Personally
Ensure setting up meetings with the better-known caterers, florists, and the other rental companies at your destination before your first trip. Also, ask the localities for referral as this might help you to uncover talents you weren't aware of. Also if you decide to ship your specialists from home, then better be prepared to cover their travel and accommodation costs too. 
Dress It Right
Don't miss out on the climate when picking your wedding dress, as well as the wedding theme and attire. You'll be swimming in your own sweat pool if you pair up your fairy-tale satin ball gown wedding dress with tropical humidity. Also, asking your groomsmen to dress in tuxes in the heat will make them 'runaway groomsmen' because the heat is just so cruel. And, if you're tying the knot outside, you may want to reconsider the brutal pain your wedding dress will go through by easily getting muddy or grass-stained and even your three-inch heels that will stick in the mud.
Be Organized
Don't stress, even though you are doing a roadie task, where you are certainly competing in the Olympics of wedding planning — the long-distance affair. You need to be as organized as the local couple because you won't have any other option if you come across any sudden change in plans. So make sure you make enough advance trips, and every trip should have a huge to-do list of appointments at the destination. 
Keeping in mind these tips will make you a helluva less stressed while planning your perfect destination wedding.