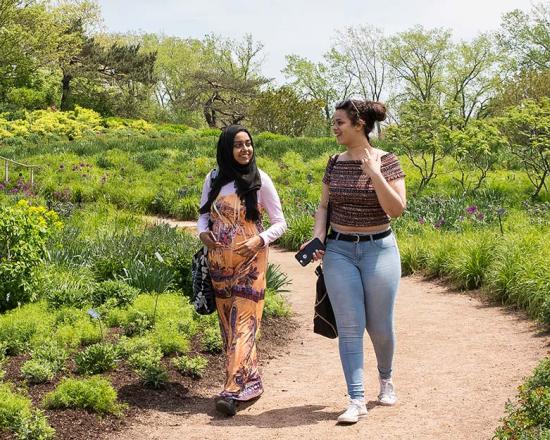 As we all know by now, the secret to staying well throughout the COVID-19 pandemic is to spend as much time at home as possible. So, how can you maximize the enjoyment of spending a night in when you cannot go out? By sprucing up your garden and making the most of the summer evenings outdoors.
Roasting marshmallows over the fire pit
Roasting marshmallows with the family is a classic bonding activity and the perfect way in which to coax the kids away from the television – even for just a few minutes. The fire pit will remove the slight chill from the air so that you can stay out as late as you wish, and the marshmallows will make the experience even sweeter. Further, heighten the enjoyment of this special time by telling each other scary stories or playing some campfire games.
Having a picnic under the stars
A quiet, calming picnic under the stars is a great way to unwind and de-stress. It is also extremely easy to set up. All that you will need is a comfortable blanket, some quality garden lighting from Water Garden, and a few tasty treats and nibbles. The added bonus is that there won't be any need to cook dinner – simplistic finger foods are always the best picnic eats!
Camping
Camping outside in the garden will never get old no matter how big your children get! It is even a popular pastime amongst couples who don't have kids. It promises many hours of quality time together, the soothing effects of nature, and a slight change of scenery, all equating to a wonderful experience and the chance to make many new memories.
Making and sharing a meal
One of summertime's greatest gifts is the ability to eat outdoors. Plus, if you invest in the right equipment, you will be able to cook outdoors too. Along with a traditional grill, purchasing an outdoor pizza oven is another popular trend. Why not make it interesting and set up a competition with your friends or family members to see who can make the tastiest pizza? Get creative with toppings and sauces and be sure to offer up a worthwhile prize for the winner. The only thing better than getting stuck into the cooking will be getting stuck into the steaming pizzas shortly thereafter!
Relaxing
Why not keep it simple? Snuggle up on your comfortable garden furniture underneath a stylish gazebo and sip on a fragrant, generously topped-up glass of wine. Savor a meaningful chat with your loved ones, all the while listening to the soothing trickle of your beautiful water feature and soaking up the healing effects of the nature that surrounds you. Pure bliss! When your garden is gorgeous, you definitely don't need any elaborate activities to enjoy every minute that you spend on it.
Now that you know how best to savor the indulgent summer weather outside in your garden, there really aren't any reasons to go out at all. You're welcome!