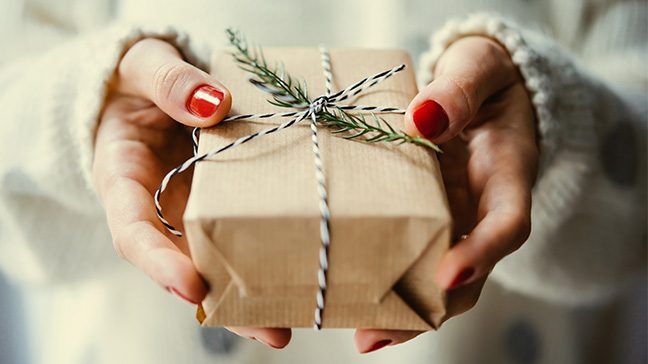 2020 has been a challenging year for all of us. If your team has really pulled together to innovate and make the best of a difficult situation, this year's Xmas gifts need to express your appreciation and give each person an extra special 'thank you'. Here are a few ideas to get you started in your quest to find gifts that your team will appreciate, no matter what your budget.
1. Fitness gifts
This year we've also become far more aware of the need to keep moving and stay fit. What about gifting each of your team a fitness tracker, to help them set and monitor fitness goals? If each person has one, it even sets the scene for some fun team fitness challenges after the holidays.
If they'd really appreciate some more 'hands-on' help to get them started, why not reach out to a local gym and investigate the possibility of some online personal training sessions – HIIT, Pilates, yoga whatever each person will enjoy the most… and let each person arrange one or more classes at times to fit their schedule, in their own homes.
Alternatives with a fitness theme would be gym bags (possibly with the company logo), yoga mats, backpacks, and water bottles.
2. Gift cards
If you have a large team with a diversity of ages and interests, you'll want to ensure that they each receive a gift that they'll value. A prepaid holiday gift card is an ideal solution. With a variety of design themes (including your own logo), these can either be sent virtually or as credit cards. Load on however much you want to give, according to your budget, and your employees can use them virtually anywhere to buy a gift they love, as they would with any charge card.
3. 2020 Themed gifts
In 2020, we've all become far more conscious of the need to keep shared items clean and germ-free. However, you'll want any safety-related gift to be fun and light-hearted, as well as useful. What about a sleek portable sterilizing case for cell phones, which used UV light? Or a miniature 'Henry' desk vacuum cleaner (from Amazon), with cute attachments, to collect all that and grime that gathers on keyboards, desk ornaments, etc,
4. Downtime gifts
You want your team to know that you care about their leisure time and want to help them relax. Rather than a spa or salon voucher, raise a smile with a Yellow Leaf Chair Hammock, so they can really chill during their downtime. It's suitable for indoor and outdoor use, so, even if space is tight at home, they can look forward to the warmer weather and enjoying their leisure time in the great outdoors.
5. Practical accessories
From mobile accessories such as Popsockets, which are great a great way to hold your phone safely in all kinds of situations, through to notebook, document holders, laptop pockets, and rigid carry-on bags, choose practical everyday accessories. Go for quality and choose items that are stylish so that the recipients will be proud to show them off.
Whatever gifts you select, remember that beautiful packaging will make them feel that extra bit special. Perhaps most important of all though, will be your hand-written card with an individual and personal message conveying your thanks and best wishes.