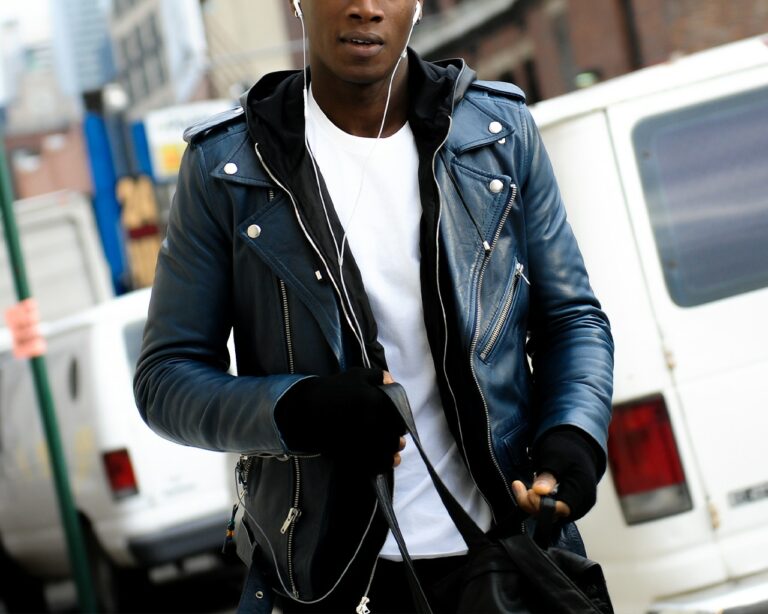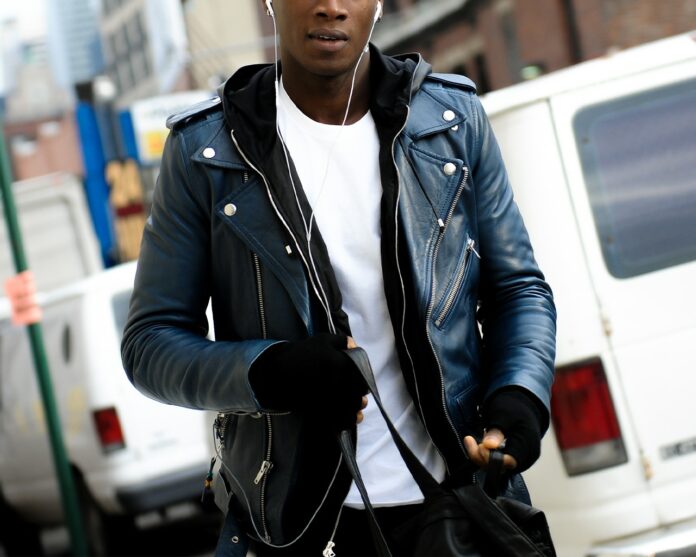 Any man who values style should invest in a leather jacket. It is exceptional in combining tradition, attitude, and unrestrained masculinity into a single piece of clothing. In terms of fashion, they are surprisingly adaptable; they may be worn as a blazer substitute, as streetwear, or as part of a night-out ensemble. There is a leather jacket for every person, and the first step in selecting the ideal one is to be aware of the many alternatives.
So without further ado, let's dive into the list of 5 stylish leather jackets that will complete all of your appearances without much effort.
Burgundy Red Crocodile Textured Genuine Leather Jacket Coat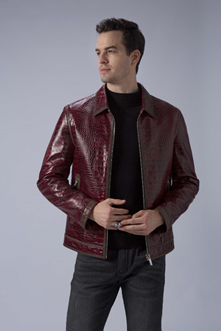 Although leather jackets are fantastic, there are occasions when you need something different from the standard brown or black. Considering that this is the year of expression, you might not want to continue donning the same dark leather jacket everyone else has been wearing for the past few decades. It would help if you occasionally took a calculated risk to stand out, and we think going red is such a risk.
It's comforting to know there won't be any quality sacrifice in exchange for the danger. When discussing quality, you could wish to look at its shiny surface, which resembles crocodile skin yet is soft and sensitive. They are made by hand by Italian leather artisans from the best-textured leather money can buy. With the proper care, an investment item like this will age like a great wine, so you'll wear it for years to come.
Black Leather Trench Coat Men's Hooded Leather Duster Coat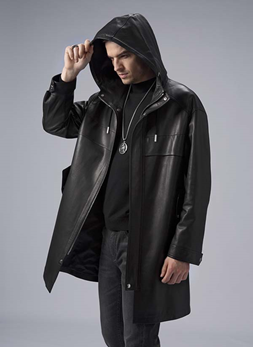 Are you looking for a two-in-one look? Look no further because this black leather trench coat has covered you. A distinct attitude and sense of style are present in the leather trench coat for guys. The coat's interior is lined with comfortable cotton and is constructed of genuine goatskin leather.
Moreover, it has two hand pockets inside and an outer lapel collar. The silver-plated zippers on this leather trench coat were designed with comfort, functionality, and aesthetics. To be warm and appear fashionable, you need this outerwear. Your new go-to winter staple could be the black leather trench.
Black Men's Quilted Leather Varsity Jacket Letterman Jacket
Varsity jackets have been around for a while and will continue to be. Have you, however, ever heard of varsity jackets made of leather? If not, get your hands on one since a men's leather varsity jacket should have you serving up retro vibes this season.
With its genuine lambskin material and 100% cotton inside, can this leather varsity jacket provide comfort and style all in one package? This jacket has the lapel collar, letter patching, contrast color, long sleeves, relaxed fit, and pockets that you find in the ideal jacket. The fit is cozy and ideal for layering in the cooler months, and you will undoubtedly draw attention with this as your go-to casual outfit.
Black Men's Leather Trucker Jacket Genuine Leather Jacket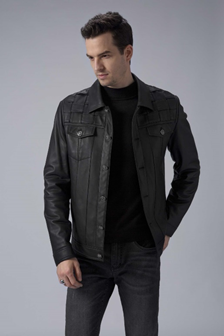 With this leather trucker jacket, amp up your street style. Any style may be fully realized with this jacket. The hallmark aesthetic here is a washed and somewhat distressed finish in cropped modern shapes, perfect for individuals seeking a grunge vibe.
To get style and warmth in one apparel item, this leather trucker jacket is made of real sheepskin with a cotton inner. What, though, distinguishes this jacket from others? The jacket's top features a woven weave that steals the show. There is no n simple way to style and make a statement
Black Biker Studded Real Shearling Sheepskin Leather Jacket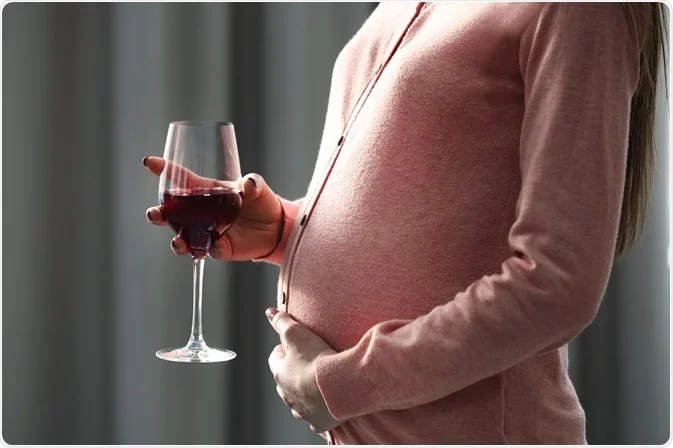 Coming onto the famous biker studded leather jackets look that has been here for a few years, people are in love with it. This shiny studded leather jacket is made of 100% Sheep skin, but what's on the inside? It's real Wool Fur. Yep, you heard that right. Aesthetics and smoothness, now this type of combination you don't find everywhere.
Its whole zipped look is something we cannot forget too. Your concern about experimenting with your style is reduced when you have a leather jacket with studs in your wardrobe.
The Bottom Line
It's preferable to keep things straightforward and allow the genuine leather jacket mens to stand out because it has a lot of flair and personality. Why not get one of these five trendy and affordable leather jackets from PalaLeather UK, most in style for 2022?