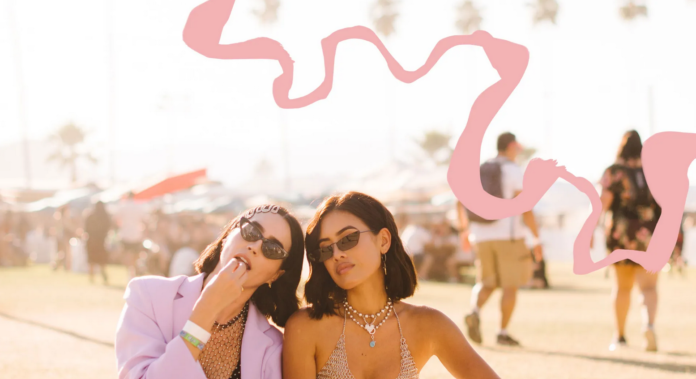 Ready for the festival season? Whether a raver newbie or an old pro, it's important to have an outfit ready for every occasion. That's why we've gathered together some of the best ways for you to dress up for any festival. So don't stress about the right outfits, and read this article instead! We're sure you'll love it.
Sparkle
Sparkle is a great way to add color and fun to your outfit. It can be worn with any outfit, from jeans and a t-shirt to something more formal like a cocktail dress or even the traditional little black dress. Sparkle is also great for adding interest if you're worried about being boring and wearing black all the time.
Flowy Skirts
Flowy skirts can be a great way to show off your legs and look effortlessly cool, but they're also a great option to hide body parts you don't like. With flowy skirts, you can use the excess fabric to create more of an illusion of shape or hide something that isn't right (like cellulite).
Kandi
'Kandi' is a bracelet made of beads or other materials often given away at raves or electronic dance music events. It usually consists of themed beads, often with a design representing something like peace signs or smiley faces. You can put them around your wrist, ankle, or neck, depending on where you think they'll look best!
Rompers + Jumpsuits
A romper or jumpsuit might be perfect if you're looking for a comfortable, easy-to-wear festival outfit and versatility. They're perfect for hot summer days because they keep your body temperature in check, and they have the added benefit of being flattering on most body types.
Plus, you can also create an entire look with just one piece—you need not worry about coordinating different pieces with each other or worrying about whether they match.
They're also great ways to express yourself! You can choose from so many styles and colors that even after wearing them several times back-to-back, they'll still feel fresh and new each time!
Comfortable Footwear
Having comfortable shoes is essential, especially if you'll be dancing for hours. Shoes with a good grip and flexibility are best, as they'll allow you to move around with no issues. Avoid shoes that have too many straps or buckles. If you are walking around all day at a festival, make sure your shoes are comfortable enough for the distance.
Easy-Access Clothing
If you plan on dancing all night, it will be hard if you've got to keep taking off and putting on your outfit. This is why many rave outfits for women include a lot of easy-access clothing like shirts or dresses without zippers or buttons but have lots of fabric that can be tied up in front or back.
Fur Coats
Fur coats are a great choice for winter because they keep you warm and cozy. However, fur coats can be expensive and made from real or fake animal fur. If you're looking for an affordable option that still looks great and keeps you warm during the cold weather, faux fur is the best way to go. Consider Rave or Sleep for the cute rave outfits for women. 
Costumes
To wear a costume, ensure enough time to put it together. It's not always easy to find the perfect outfit in time for a festival. So if you know you're going to be wearing something that you already have at home or can quickly throw together from things around your house, go for it!
Final Word
We hope you enjoyed our list of women's best rave festival outfits. Remember, your outfit is as important as your attitude when having fun at a festival. Let us know in the comments below which your favorite rave looks are.