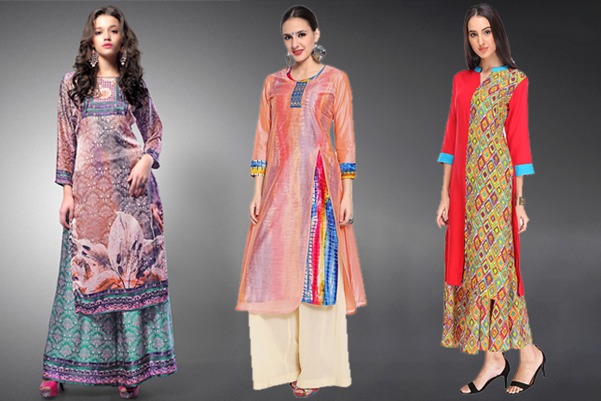 This post helps you in giving tips for summer designer Kurti that help you fresh and cool in summers.
The summer heat can leave you exhausted, tired, sweaty and not wanting to leave the comfort of your home. If you have responsibilities, you have no choice but to work through the solar. Good designer Kurti attire will keep you cool during the summer, making you free from the stench of sweat and exhaustion.
Before you pick out a Kurti for summer, here are the basic summer designer Kurti tips for your daily looks
Natural fabrics will do the trick
Synthetic fibers are good conductors of heat and do not absorb moisture. This means they will leave you feeling hot and sweaty in the summer weather. Natural fabrics are light and breathable and can absorb sweat away from your body.
What's the right fabric?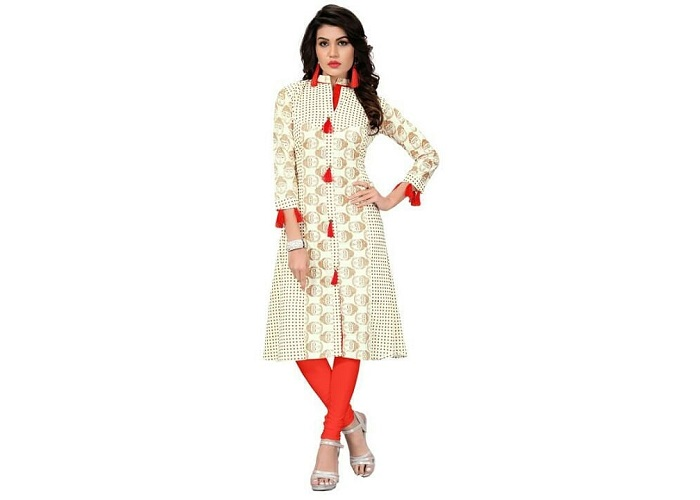 Cotton is the best fabric if you want to beat this summer heat.  Cotton absorbs heat and moisture from your body and evaporates it. It also allows the circulation of air, keeping you cool in the scorching heat. Khadi is hand-spun cotton that works as good as, if not better than processed cotton. We all know there are plenty of summer festivals, but we cannot go dressed in cotton.  You can go for silk blends like silk bamboo, and silk cotton. They are soft and do not stick to the body. The light material will keep you cool during the summer festivals. You can substitute silk blends with linen because they have the same properties.  For cover-ups, the sheer fabric will keep your upper body cool and leave you looking stylish at the same time.
Choose loose-fitting clothes
These are the best tips to stay cool and carry the summer designer Kurti look. Loose-fitting clothes allow the circulation of air between your skin and the clothes. Be bold and try out clothes with cuts and key holes, they are fashionable and are guaranteed to keep you cool. Don't go for clothes that are more than two sizes large as they will appear more oversized than trendy.
Summer shoes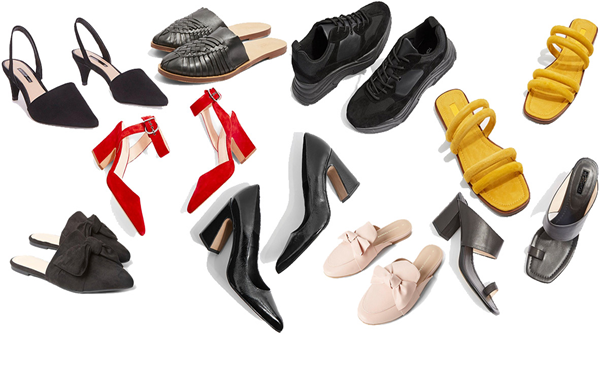 Did you know that your feet swell during summer? That right, when you take long walks in the scorching heat, with closed shoes on, your feet become congested and they start to swell. Stay away from leather, closed heels, and tight shoes during summer.
Summer is a perfect season to own an endless number of sandals. They are comfortable, heat-free and easy to maintain.  They will keep your feet cool and healthy in the summer heat.
Summer colors
I'm sure you have heard the fashion rule "only wear bright colors in summer" before. This is because they reflect away the sun's heat, keeping you cool. On top of that, bright colors are trendy; brighten up your skin and show of your creative side.
Go natural
Reduce the amount of make-up you wear to just lip gloss and eyeliner. Summer is the best time to let your skin breathe and avoid the embarrassment of having cakey makeup.  Overall, embrace the beauty of your natural skin.
Here are some beautiful Kurti designs that can wear during summer
Digital print Kurti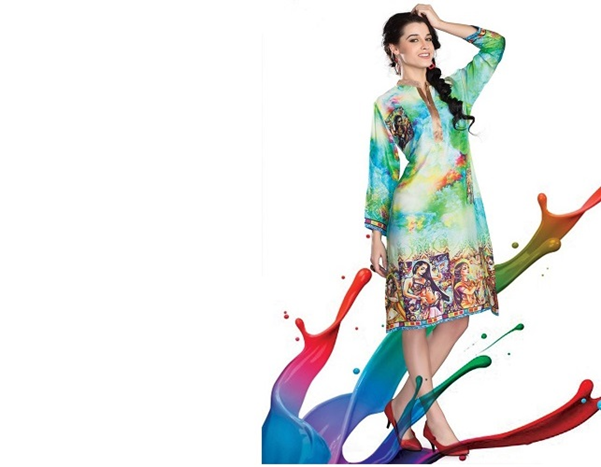 The digital print Kurti is modern and comes in many styles and designs. Most digital print Kurti is made of silk blends, crepe and cotton to keep you cool during the hot summer weather. The digital print makes the outfit shimmery, creating a chic and trendy look. You can wear an elegant digital print Kurti from Stylecaret and pair it with leggings and some heels for an evening out.
Chanderi Kurti
The chanderi Kurti is made of cotton fabric which is convenient when it comes to the summer heart. You can pair a bright colored hip length, chanderi Kurti, with a pair of leggings and some sandals for a beach look this summer.
Denim Kurti
A denim Kurti basically is any Kurti style made from denim. Denim material is used to make jeans and jackets but works well with Kurti outfits. A flared denim Kurti will keep you cool and stylish during the summer heat. Make sure your denim is well-fitting and has the appropriate length. You can pair them with sneakers or sandals for a casual event.
Multicolored flared Kurti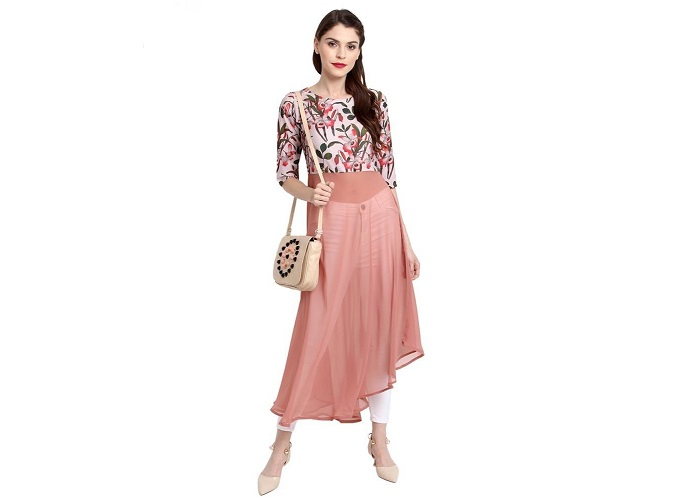 Flared Kurti are feminine and gorgeous. They form a circular flare for the waist to the hemline. Knee-length and hip length flared Kurti can be refreshing during summer because they allow circulation of air between the skin and the Kurti, keeping you cool throughout. This is a classy look that can be worn bare or with palazzos, jeans, and skirts.
Kurti with slits on both sides
A straight Kurti with side slits is fashionable and keeps your legs cool during the scorching summer heat. It is an elegant look you can wear to family outings and casual meetings with friends. The slits on the side keep your legs aerated and cool. This look goes well with colorful leggings or tights and blocks heels or wedges
Off-shoulder Kurti
The off-shoulder Kurti is a bold look. With this outfit, your shoulders are left bare while the rest of the Kurti flows with your body shape. Choose a silk blend or cotton fabric kurti when going for this look. You can wear this outfit to the beach or when hanging out with your friends.
Tulip shaped floral Kurti
Summer evenings can be hot and exhausting. You have to keep cool while still maintaining a sense of style. Tulip Kurti is elegant, sophisticated and stylish. With this Kurti, you do not have to wear bottoms. Pair a bright colored floral print Kurti with block heels and a matching clutch for an evening out.
Short Kurti with jeans
A short Kurti paired with jeans is the ultimate summer attire. It is a western-inspired look that still maintains some traditional form.  The Kurti should be fitting and waist-length to give it a modern chic look. Tuck in the Kurti in high waisted jeans and throw on a denim jacket to make a fashion statement.
Final statement
You do not have to suffer through the summer heat. A good Kurti may cost you but will keep you feeling fresh through the summer holidays. Kurti is trendy, you can wear a summer Kurti during winter and still appear stylish.
Also read:-How to Diversify Your Wardrobe