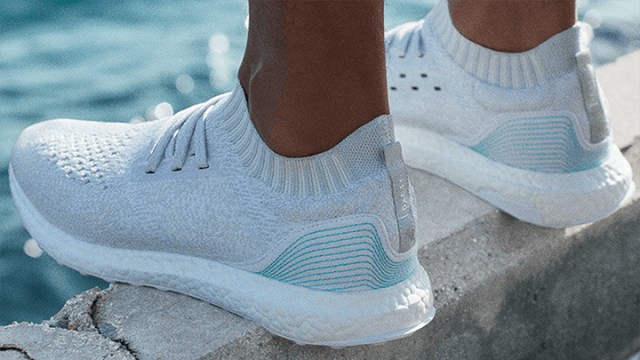 Adidas makes more than four hundred million pairs of shoes each year. Manufacturing these many shoes require an abundance of resources. And constantly creating new shoes from materials is not good for our environment. Therefore, Adidas is switching to a distinct source of resources.
According to experts in the coming 30 years, the amount of plastic in the sea bodies will be more than the number of fishes. And one study has estimated that 90% of the seabirds have eaten the plastic waste of some form. Pollution due to human activities are harmful to both humans and marine life. So Adidas has made a move for stopping some of that plastic from reaching the oceans. In 2015, Adidas partnered with Parley (environmental organization) for the Oceans. The goal of the company is to turn marine pollutants into sportswear. And they have made tremendous progress.
In 2019, Adidas is looking forward to making eleven million pairs of shoes by using recycled ocean plastic. It's more than the double of the quantity that was produced 2018. Adidas said that the partnership has prevented 2,180 tons of plastic from reaching the oceans. But aren't you wondering about how these shoes are made?
Well, Parley and partners collect trash from the beaches of the coastal areas like the Maldives. The waste is then classified, and the plastic which is recovered is sent to one of the Adidas processing facility. Adidas uses plastic bottles containing PET or terephthalate polyethylene. And if there is some plastic that Adidas can't use like bottle caps and rings. Then, those are sent to regular recycling facilities.
Adidas' goal is to restore all the virgin polyester with recycled polyester by 2024. Currently, there are 40% of Adidas' items of clothing uses recycled polyester. Apparels made with Ocean Plastic has also been used in the Australian Open, NHL and more. Adidas is also developing a shoe which is 100% recyclable called the Futurecraft Loop. The shoe can be returned and broken down to create a brand-new-pair. Futurecraft Loop is expected to be available in 2021. Adidas has taken a major step towards a sustainable future.