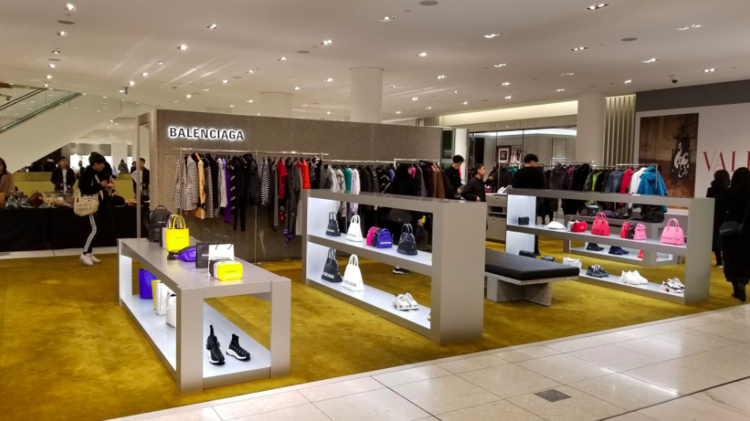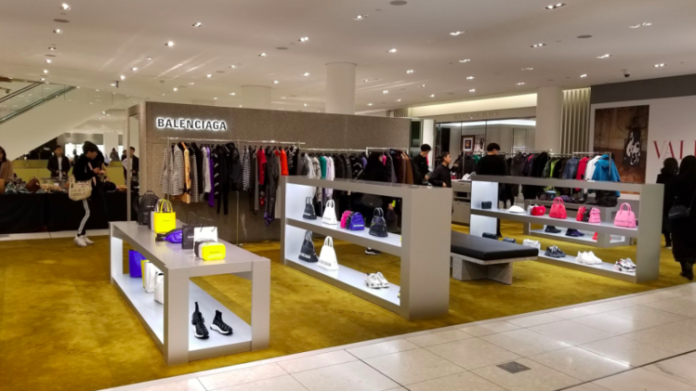 Balenciaga has finally decided to embark it's a journey in Canada by opening its first Freestanding store in York Dale shopping center in Toronto.
Balenciaga is a French luxury brand owned by the Kering company. Christian Dior referred to the brand as "the master of us all". The brand was originally founded by Cristobal Balenciaga, a Spain designer. Balenciaga's design features casual trendy apparel and sneakers targeting the new generation. Demna Gvasalia is the Creative Director 2015 of the brand since
The brand is housed in the space of over 4,000- square-foot will open on November 19. Hugo Boss store location will be replaced by the Balenciaga York Dale store.
The complete store is carpeted in pastel lilac color and is edged with Balenciaga's Logo. The store will feature a wide range of men and women ready to wear fashion clothing collection along with accessories, bags, and footwear. The store will introduce a new shelving and racks system and a brand new updated aesthetics in the new store.
All through the store, area-specific components can be discovered, including seating enlivened by public transportation, while assortments comprise of a store-explicit choice.
The year 2019 has been very critical for the brand in Canada As it launched its first "world of" a rented concession. The brand also is a part of a worldwide project of placing unique art objects and pieces created by Tobias Spichtig in Balenciaga's freestanding stores. The brand might open more standalone boutiques in Canada in the future.
Balenciaga is among the many luxury brands like Valentino, Bottega Veneta, Arpels, and Van Cleef that have opened stores via York Dale in Canada.