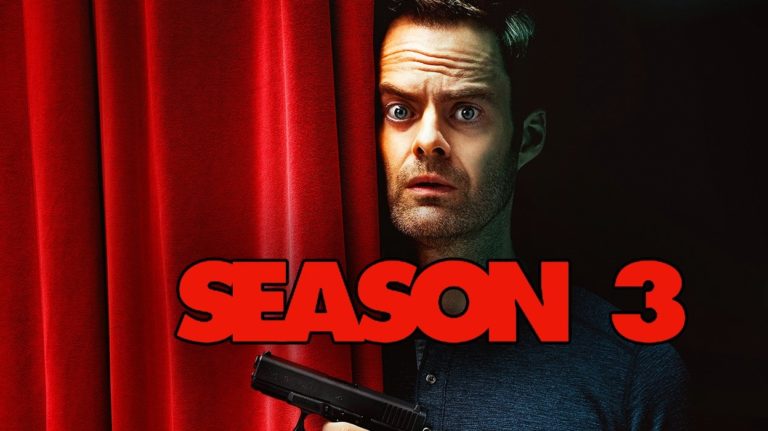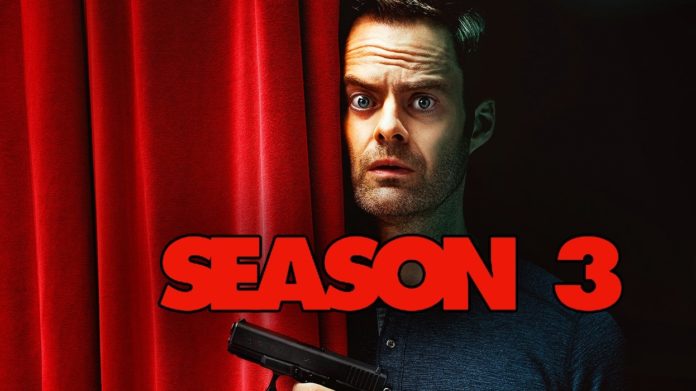 After gaining huge popularity with its 2 seasons, the HBO dark comedy show Barry is looking forward to releasing its season 3, Barry Season 3. The show has won the hearts of many HBO fans with its excellent screenplay and story and has made them restless to know more about barry season 3 release date.
Barry is an HBO dark comedy show starring Bill Hader, a depressed man who kills people to earn a living. With its excellent dark comedy, Barry has achieved fame with its season 1 and season 2. Stay tuned if you are eagerly waiting to know about Barry Season 3 release date. 
Read More-  Fire Force Season 3 Release Date,Cast, Characters and More
Barry Season 3 release date: All that you need to know
In February 2022, the team of Barry made an official announcement stating that Barry Season 3 will be aired on HBO on Sunday, 24 April 2022.
The series was to be released much earlier than this, but it was delayed due to the pandemic when Covid-19 led to everything getting shut.
In April 2020, Henry Winkler, who played Gene Cousineau in seasons 1 and 2, told the audience that the show's cast was ready to shoot season 3, but it was then delayed due to the pandemic.
But after so much of a wait, the news of the show's returning has been made, and Barry Season 3 is about to be released. The show makers also confirmed that season 4 would also not take too long.
Barry Season 1: Everything we know so far
Season 1 marked its start with Barry Berkman, a hitman being sent by his handler Fuches to LA to work on an assignment for Chechen Mob.
In Los Angeles, barry meets his Noho Hank,henchman, and Goran Pazar, who explains to him the story behind the assignment that Pazars wife is sleeping with her trainer, and he has to get the trainer out of Goran's way.
The next day, Barry sets his way off to an acting class run by Gene Cousineau, following the trainer Ryon Madison. Tho barry had gone to the class to kill Ryon, but destiny had something else saved for him. At the acting class, barry ends up sharing the stage with Ryon, and both of them perform a mind-blowing act together that is received with huge applause by the audience that leaves barry intoxicated.
Impressed by Barry's acting skills, he got an invite to join the class by other students, and all of them go together to a bar.
Barry drives Ryon home, and on their way, Ryon gives him a stage name, Barry block. After reaching home, Ryon hugs barry goodbye, and Noho hank, who has been watching all this from a distance, record it.
The season ends with barry deciding to quit his profession as a hitman.
.Barry Season 2: Everything we know so far
Season 2 marks it beginning with the detective Janice moss getting disappeared. Janice was seen looking for any leads on who killed the trainer and an acting student Ryon Madison. The audience knows who killed the detective; it was our own barry who killed him at gene's lake house at the end of season 1 because she had found out that Barry was a hitman. But some incidents suggest that she is still alive.
The season ends with barry throwing up his good boy character and returning to his hitman behavior.
He threatens fuches that he is coming from him and will kill him.
In his rage, barry ends up killing 14 people at the end of this season; the ending left the fans in a shock.
Read More- Russian Doll Season 2- The Sweet Birthday Baby
What will happen in Barry Season 3
With its season 2 ending with a sad note, there are chances that Barry Season 3 will be dark and depressing.
At the end of season 2, Barry returned to his bad-boy character and jilling 14 gangsters out of rage. He also let his mentor Gene Cousineau get arrested for the murder of his girlfriend that barry himself committed.
Barry season 3 I going to be a blast for all its fans.
Hope this article cleared all your doubts about Barry's Season 3 release date, and you are now eagerly waiting to binge the show with a bowl full of popcorn on your side.