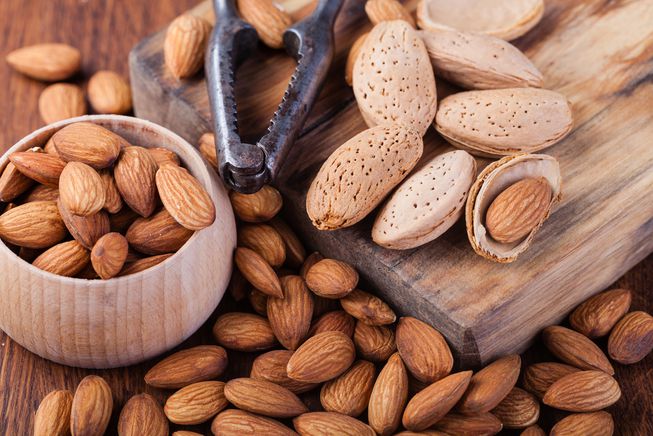 Who does not want glowing skin and a healthy body at the 40s and beyond? Although you cannot stop aging, but you can manage a healthy body and stay fit. In this direction, the first step in your years is to eat healthy and right. While this is a fact that no food can make you feel 22 and erase your laugh lines. Nevertheless, a healthy diet comprising anti-aging foods can help you in enhancing immunity, skin quality, and much more. Here is a list of best anti-aging foods for your skin that will be beneficial for you in nourishing your body and managing a natural glow.
Read – Winter Skin Care Tips
Red Bell Pepper
Red bell peppers are a rich source of antioxidants. They are loaded with powerful antioxidants, namely carotenoids. They have a wide range of anti-inflammatory properties, which help in protecting skin from pollution, sun damage, and toxins present in the environment. 
Blueberries
Blueberries are rich sources of vitamin A and C and are also loaded with age-defying antioxidants, namely anthocyanin. These antioxidants help in protecting the skin from damaged caused due to stress, pollution, and the sun. It is one of the best anti-aging foods for your skin. 
Papaya
Papaya possesses a variety of antioxidants, minerals, and vitamins that are beneficial for enhancing skin elasticity and minimizing the appearance of wrinkles and fine lines. A wide range of antioxidants present in papaya is advantageous for fighting free radical damage and might delay the signs of aging. 
Broccoli
Broccoli is an anti-aging and anti-inflammatory powerhouse loaded with fiber, calcium, vitamin C and K, folate, and a wide range of antioxidants. It provides the skin with elasticity and strength and helps in managing healthy skin. 
Nuts
Most of the nuts, specifically almonds, are rich sources of vitamin E, which helps in retaining skin moisture, repairing skin tissue, and it also provides protection against UV rays. It provides the skin with a beautiful glow by preserving the natural oil barriers.