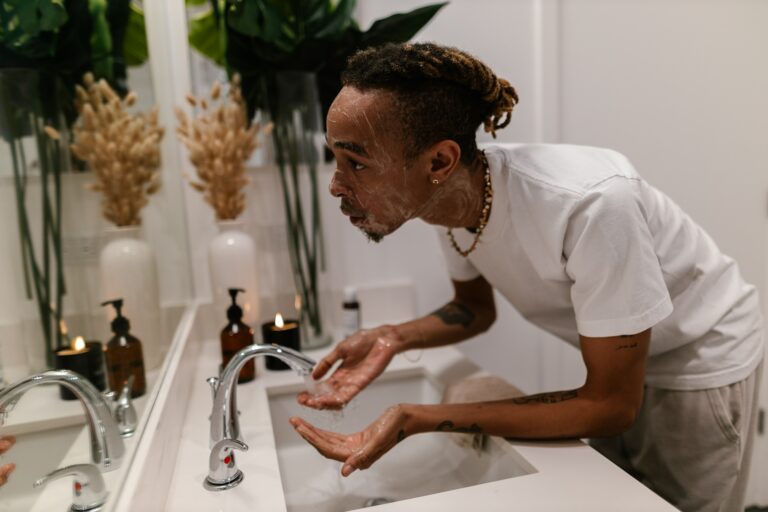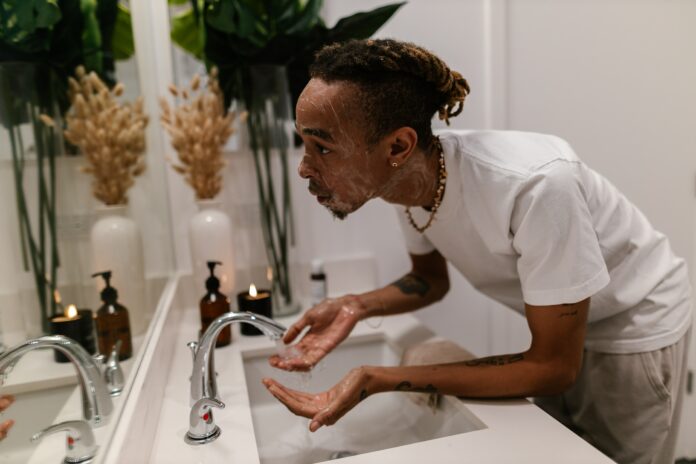 You must start your day with an effective face wash to keep your face clean, hydrated, healthy, supple, and youthful-looking. There are many best face wash for men, available in the market according to different skin types, however, not all of them are good quality. Choosing the face wash that perfectly suits your skin type is not easy.
If you type on the internet "best face wash for men", you will get a long list of options. However, choosing the one that is right for you can be tricky.
Excess cleanser can strip the skin of precious natural oils, whereas light cleanser would not effectively wash off dirt from the face.  
So, you should be wise while choosing a face wash.
We are here to help you choose the best face wash which will meet your skin's requirement:
What you need to know
Before purchasing any face wash, you need to know your skin type and the texture of the cleanser.
Let us check it out in detail:
Skin type
It is the first step before starting to care for your skin, figure out your skin type. Most people ignore knowing their skin type and blindly follow any products. This imprudence can lead to bad results and damage your skin.
To know your skin type, you can consult any dermatologist or check it on your own.
For checking their own, you may get help from the given information…
How to know your skin type?
Oily Skin Type: This skin type has excess oil; even the oil can be felt on the touch.
Sensitive Skin Type: This type of skin turns red with a single touch.
Dry Skin Type: It is dry skin that needs to be moisturized repeatedly.
Combination Skin Type: This is a very typical type of skin, half of the time, it is oily, and the next time it is dry. Maintaining this skin type is difficult, and different products are needed to take care of it.
Texture of cleanser
Once you know your skin type, you need to know the cleanser's texture. For every skin type, there is a different cleanser texture.
Dry skin type: It needs a creamy, hydrating oil cleanser or moisturizer like face wash to heal the damaged skin.
Oily skin type: It should opt for gel or foaming face wash. And it sometimes gets away with oily face wash too.
Sensitive skin type: It needs something creamier to heal the fragile skin.
Best Face wash for men
Cost: 15$
Features:
For Dry skin
Creamy
Contains Glycerin, ceramides, and niacinamide
The dermatologist has suggested La Roche-Posay face wash for dry skin type. It is creamy and includes ceramides, Glycerin, and niacinamide. Some experts have asserted that La Roche-Posay is better than CeraVe face wash, which does not contain ceramides, Glycerin, or niacinamide. It is a wonderful product to hydrate your skin without any overproduction of oil into the skin.
Cost : 35$ for 3
Features:
For Oily skin
Gel
Salicylic Acid
It is a face wash for men's oily skin. Experts strongly recommend this product as it contains Salicylic acid and benzoyl peroxide.
Salicylic acid is used to unclog the pores and reduce swelling and inflammation.
Whereas benzoyl peroxide is an antiseptic that prevents future skin breakout and kills the bacteria from the skin. It is also helpful for sensitive skin types as it contains only 2% of salicylic acid.
Cost: 37$
Features:
For Oily skin types
Gel to foam
Contains Vitamin C, E, K
It is a gel and foaming face wash that is best for all oily skin types and those with open-prone skin, and it cuts down the excess oil from the skin.
Various research has been carried out on this face wash. Some experts suggest it is an organic antioxidant containing green tea, kale, and spinach. In contrast, others asserted that it boosts moisture in the skin and provides anti-inflammatory protection to the skin without leaving skin dry and tight. It is considered the best face wash for men.
Cost: 45$
Features:
For oily skin
Antioxidant
Gel
Salicylic acid
It is a gel-like face wash and works for all skin types.
Dr. Jessie Cheung of Cheung Aesthetics and Wellness is sulfate- and phthalate-free and helps break up oil and tighten the pores. This face wash will deep clean your skin by salicylic acid inclusion and remove all the dirt along with racing inflammation.
Cost: 38$
Features:
For Sensitive skin
Gel
Cucumber extract
It is the best face wash for men with sensitive skin. It would be best if you ignore all those too harsh cleansers because they can react to any of the ingredients. It is suggested by the makeup artist Sofia Strykova who says it is perfect for even extra sensitive skin types. It is in a gel texture that keeps your skin bright and toned. 
It has a high concentration of amino acid, cucumber extract, and rose water, which helps leave the skin hydrated, cool, soothing, and fresh.
Cost: 15$
Features:
Cream to foam texture
For combination skin types
Contains Amino acid
Hyaluronic acid
Ceramides
As the Combination skin type is very tough to maintain, one wrong step leads to skin damage. CeraVe cleanser has made this task quite easy.
It drives the dry area into creamy and removes the excess oil without leaving any tightness in the skin.
The presence of essential ingredients like Amino acid, Hyaluronic acid, and ceramides help nourish the skin and lock the skin moisture. It is the best fash wash for men having combination skin types.
Cost: 11$
Features:
For all skin types
Gel
Glycerine
Dark patches on the skin caused by an excess of melanin lead to hyperpigmentation.
Although serum and renitols can help, face wash is equally important. It is suitable for all skin types, even for even skin tones. It cleans the face thoroughly and removes all the impurities; without irritation, it only freshens your skin.
As glycerine is present, it hydrates the face without leaving any oil content behind.
This is one of the best face washes for men containing salicylic acid, nutrients, Vitamin C, and E. It is quite cheap and fragrance-free.
Some Frequently Asked Questions(FAQs)
Can we use face wash daily?
Overuse of face wash may dry out your skin. So, you should not use face wash more than twice a day, otherwise it causes more oily skin and acne as there was originally.
Is face wash harmful for skin?
Face wash is really not harmful unless you use which suits your skin type. In fact, washing your face from hot water causes redness and more frequent acne over the face as it wash-off essential oil from the skin. Also washing your face under the shower is not good for your skin.
Which natural and organic face wash is best for skin?
Herbivore Botanicals  Blue Clay Cleansing Bar
 Fermented Rice water cleanser
OSEA ocean cleanser
Ursa Major Fantastic Face Wash
One Love Organics Vitamin B cleansing oil.
4. Is vitamin C good for skin?
Vitamin C protects the essential protein
               from damage that Uv rays cause. It gives
a natural glow to the skin and also
Lightens the dark spots
Final Words
Here we have discussed some of the best face wash for men, for different skin types, and all the textures of face wash with their benefits and the ingredients used as well.
The dermatologist and health experts have mentioned the given information of face wash, their ingredients, and their features. All the products mentioned are tested and are without any side effects.
If you have allergic issues, consult a doctor before using the products. Do not use any product without knowing your skin type and texture, as it may damage your skin.
Hope this article would be helpful for you in choosing the right face wash.