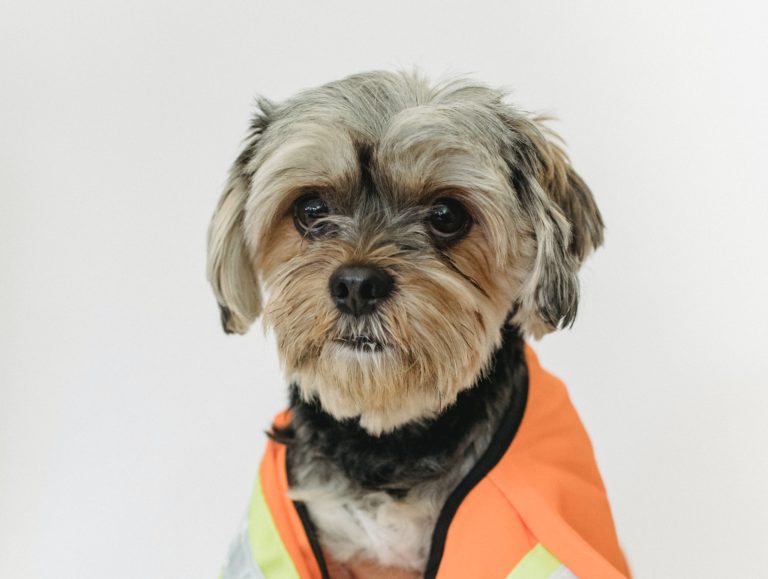 Summers are back! The hot season can be very exhausting for your dog, whether you are going for a small stroll or hiking, or relaxing on a beach. Having the right summer gear for pets can save them from big troubles. One such essential summer gear is a dog cooling vest.
Dogs do not have internal cooling mechanisms like humans, so they are more prone to overheating especially big and long hair dogs. A dog cooling vest helps to trap cool air to keep the dog's body cool and keep warm air out.
There are many different types of dog summer cooling vests in the market, but not all of them are effective and worth the investment. Here we are with a list of top dog cooling vests that you can get your hands on.
Best Dog Cooling Vests Buyer's Guide
Cooling vests are based on an evaporative mechanism that is natural and is used by our bodies when we sweat. This process is very simple and has been used since older times. The same method has been incorporated into dog vests to keep them cool.
Here are some common factors you should consider when purchasing the best cooling vest for your dog.
SIZE- the vest should snuggly fit your dog. As every dog has a different body size, you should rely on proper measurements to get the right fit. Some cooling vests are designed for large or medium size dogs, whereas some fit small pooch perfectly. Refer to the manufacturer's size guide before making the final purchase.
DURATION- every summer cooling vest works for a different time period. Some are effective only for 30 minutes to an hour whereas some work for 4-5 hours. You should carefully check the details of functionality duration and then make your investment.
WICKING MATERIAL- these are designed to evaporate moisture from the body and lower the temperature of the dog. A good dog cooling vest should be effective in wicking away the heat. Some innovative cooling vests are made of materials that keep your dog protected from scorching heat and provide an improved cooling mechanism.
COMPLEMENT LEASH/ HARNESS- remember to check whether the harness works with your dog's leash or harness. A few designs come with a leash clip that lets you attach to a dog's harness.
REFLECTIVE STRIPS- visibility can be a concern if you are going for an early morning jog after the sun has set. Since the car drivers cannot see dogs in darkness, it is best to use a vest made of reflective material.
COOLING FEATURE- wet fur can cause any skin problems to your dog, like chafed skin. To avoid any such issue, you need to pick a vest that prevents the puppy from getting wet due to excessive sweat. Ensure that it absorbs moisture and quickly wicks away so your dog does not get irritated.
Read More- How to Improve Your Dog's Health: 6 Easy to Follow Tips
Best dog Cooling Vest For Your Pooch
Ruffwear Swamp Cooler Evaporative Dog Cooling Vest
This is our number one pick for the best dog cooling vest from Ruffwear due to its high level of efficacy. It is one such cooling vest that will keep the dog protected from the sun, evaporate sweat and moisture as well as keep cool at the same time.
As this is a dual-functioned cooling vest, it comes with three layers for maximum comfort. Your pup will get maximum coverage with 50+ sun protection wearing a ruffwear swamp cooler.
It is super easy to strap on and is also machine washable. The vest is also compatible with the harness due to its integrated leash portal. The cooling vest is featured with reflective rims to improve safety visibility in low-light settings.
Hurtta Cooling Vest
This eye-catching dog summer ice vest in chic blue color is all you need to protect your pooch from overheating during walks, hikes, or training sessions. As compared to other cooling vests, this is a little smaller in size but offers the same level of fit and comfort to most types of dogs.
It has a unique design to protect them and keep their heart area cool, thus minimizing any chances of heatstroke. The dog puffer vest is made of terry cloth to offer double absorption and keep the pooch dry for longer periods. However, remember to take size measurements before buying as it runs a little small.
SGODA Dog Cooling Vest Harness Cooler Jacket
This is a thoughtfully designed dog cooling vest that is chic and renders high performance. Super easy to put on and off while keeping the dog protected from overheating and sunlight.
This has three-layer protection that keeps the dog's chest cool and dry. All you have to do is just soak in cold water and wring the excess to use this. The middle layer of this vest holds and isolates water and does the real cooling function.
This vest also offers UV protection and keeps the pet safe from sunburns. The light grey color helps to deflect sunlight and heat and improve cooling therapy, while the reflective neon stripes around the legs and neck increase visibility in low-light areas.
Read More- All About Dog Grooming Process and Daily Dog Grooming Routine
Ruff-Wear Jet Stream High-Performance Cooling Vest
Suppose you want an appealing and sleek-looking dog cooling vest. In that case, you must check out the Ruff wear jet stream designed for high-intensity activities like hiking and training sessions and also enhances evaporative cooling.
You need to dip it in cool water and wring excess water out to activate the cooling mechanism. The top layer helps in reflecting sunlight, the middle layer stores water, and the third layer creates a barrier between the coat and skin, so the dog doesn't get wet.
The jet stream vest is created for active and adventurous dogs to provide optimum cooling, smooth mobility, and comfort. The zipper design allows the vest to be put on and off without any struggle.
Canada Pooch Chill Seeker Cooling Vest
Canada pooch offers amazing dog puffer vest varieties with a cooling sensation and different sizes to suit most dogs. The Breathable mesh retains water to keep the dog cool during hot summer days.
Layers help in circulating the water throughout this summer vest and keep the pooch cool for a longer time. Chest straps can be adjusted to fit snugly, and overall, the vest has a robust design. This vest will be worth the investment if you live in a hot and humid region.
Dog Stuff Cooling Vest
Another outstanding microfiber cooling vest is from Dog Stuff that comes in a range of colors and sizes to choose from. It is also available in XS to fit smaller dogs. This vest offers complete sun protection and is rated UPF50+, so you can rest assured that your dog will stay cool throughout the summer heat baking session.
The soft porous fabric fits snugly against the pooch without causing any irritation or chafing; adjustable straps allow you to get a perfect custom fit. Soak the vest in water and wring out excess, and put it on like a regular dog jacket.
Unlike other manufacturers, they allow you to return the product if you are not satisfied. So practically, you have nothing to lose.
Read More- Keep These Things in Your Mind Before Getting a Dog
CoolerDog Dog Cooling Vest And Cooling Collar
If you are looking for a chew-resistant dog vest with premium cooling in the summer heat, then CoolerDog is worth the investment. It features neoprene straps with three adjustment settings for a snug fit and without cutting into the dog's skin.
It is also vet approved for the cooling feature of the Flexifreeze frozen water pack, which regulates body temperature. This summer vest offers heat relief only for 20-30 minutes and is suitable for when you go for short strolls and walk. To increase the cooling therapy, you can convert it into an ice vest.
The vest is paired with a zinc-alloy leash so that you can attach it to the harness. You can adjust the fitting using a zip around the neck. The great thing is it comes in three size options with 90 days warranty.
Read More- What To Do When Another Dog Bites Your Dog
Kurgo Dog Core Cooling Vest
Another Lightweight dog cooling vest is from Kurgo, available in frosty colors and made of heat reflective material. The dual layers help to prolong the evaporation and keep your dog cool for long periods.
The absorption capability will hold twice the water in comparison to a standard towel. It keeps the canine cool for 3-4 hours when dipped in cold water. It is easy to adjust and offers quick access to leash attachment using the zipper system, collar, or harness.
You can enjoy an easy return policy with a lifetime warranty on any manufacturing defects. It comes in five size options and will most dog breeds.
Derby Originals Hydro Cooling Dog Jacket
Ultra-thin and triple-layer vest with quilter layer Derby is an excellent dog cooling vest. It is versatile, high quality, and keeps the pooch dry and happy for upto 10 hours. The summer cooling vest will offer instant heat relief without making your dog feel sweaty or damp.
It is designed to suit furballs with long coats and helps in stopping heat stress and exhaustion. This vest is also effective in soothing sore joints and muscle aches, making it a perfect choice for dogs with arthritis problems.
Derby cooling jacket is super lightweight and wicks away heat with its top layer, absorbs moisture and sweat to regulate temperature, and keeps the dog dry. It has a foldable neck collar with a built-in loop that securely attaches the leash or harness. The velcro strap can be customized to fit snuggly.
The best part is that it is available in different colors and eight different sizes, making it ideal for all dog breeds.
Selma Cooler Vest
A Selma cooler dog vest will provide instant results if you are in a hurry and want to cool down your dog. You can choose from the four size options available and then use the adjustable straps to tweak the right fit.
It is made of PVA fabric which is super absorbent. To use this ice cooler vest, you need to soak it in ice-cold water and wring out excess. When you make your dog wear this, the core temperature will come down even if it is super hot outside.
This summer vest helps keep the dog cool and prevents overheating during summer heart, and reduces panting. It is super easy to wash this vest in the washing machine.
Read More-Top Ten Low-Maintenance Pets for Adults or Kids
Which of these cooling dog vests are you going to buy? Share your top picks in the comments below.