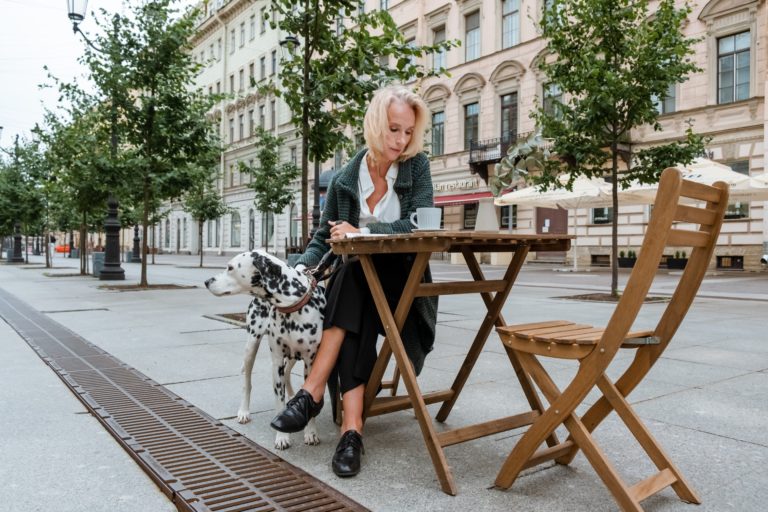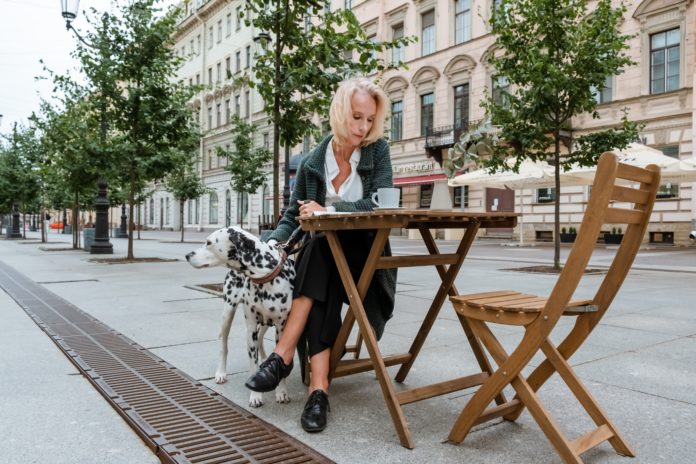 If you want to go out for lunch with your pooch but cannot find the best dog-friendly restaurants, then you have come to the right place.
Most restaurants are not open to pets; the only exceptions are service pets. Despite this, there are a few dog-friendly restaurants. Cities like Chicago and Denver have pet-friendly legislation towards allowing dogs in restaurants.
Some restaurants even have dog-food menus enabling the pets to enjoy meals along with their owners. In this post, we have listed some of the best dog-friendly restaurants to visit in the USA.
Best Dog-Friendly Restaurants In East Coast
If you are on the East Coast and are looking for some good dog-friendly cafes or restaurants to have fun with your pup, then check out these places.
Read More- The Best Restaurants near London Bridge
Grain Craft Bar + Kitchen in Newark, Del.
No matter at what time of the year you visit Delaware, you will always be welcomed with your pup in Grain Craft Bar + Kitchen. They specifically offer a climate-controlled patio for dogs where they can eat in peace. Although they do not offer a dog menu specifically, they have cookies and water for your pet.
Cambridge Brewing Company in Boston, Mass.
This Boston area broadway is situated in Kendall Square with enough seating and standing area for pets and owners alike. You can enjoy their locally crafted beer, soak up in the sun, pet your pooch and enjoy good vibes.
Best West Region Dog-Friendly Restaurants
In California and other parts of the West Coast, dogs are happily welcomed in almost every place. Here are some of the best picks for dog-friendly restaurants.
The Forge in Carmel, Calif.
Located between Santa Maria and San Jose on the California Coastline, Carmel is a small town on the seaside famous for its chic eateries. Dog owners will have a fun dining experience in The Forge with a special dog menu. Some of their famous food options from the menu are hot dogs, hamburger patties, and New York steak. Chicken strips and plain ' ole Kibble.
Read More- The Best Restaurants near London Bridge
Pub Dog in Colorado Springs, Colo.
The name says it all; this dog-friendly restaurant will go above and beyond to make your pet feel at home. Pub Dog is the only place in Colorado that has a dog park inside. You can drink, eat and outside the dogs will have some real fun.
The outdoor patio of this eatery is spread over 1,300 sq feet, including some shady spots to protect the dogs from the summer heat. You can also visit the 3,000 sq-feet fully fenced area and off-leash the dop to let them make some friends and enjoy a fun playtime. If they feel hungry, you can always pick something from the dog menu. 
Tin Shed Garden Cafe in Portland, Ore.
Dogs of all sizes and breeds are welcome in this cute Oregon city cafe. While enjoying the sunshine outdoors, you can pick something for your doggo from the menu of TinShed Garden Cafe, including dinner and dessert options.
The Attic in Palm Beach, Calif.
After a long week of work, enjoying a Sunday brunch peacefully is the best feeling ever. Now you can take it to another level by dressing up with your dog and taking them on a weekly date spot.
While you dine at The Attic in Palm Beach, select something for your pup from the dog menu, including veggies and filet, bacon, and so many other things.
Portage Bay Cafe in Seattle, Wash.
The entire family can savor a good breakfast and brunch in one of the best dog-friendly restaurants outside Seattle. Although summer is the best season for dogs to go out, the cafe offers blankets for pets during colder months.
Best Dog-Friendly Restaurants in the South
Nothing is amazing in the southern part of the United States and what makes it even more amazing is their pet-friendly restaurant policies.
Rita's on the River in San Antonio, Texas
Although most dog-friendly restaurants allow only pups on the patio, this San Antonio restaurant goes beyond and welcomes dogs in their outdoor courtyard. As the temperature goes above upto 100 degrees, they offer air-conditioned spaces for the pup to feel at home.
They also offer a dog menu including icecreams, zucchini, white rice, and carrots, as well as free dog water slushie. 
Yard Bar in Austin, Texas
When the Instagram page of this eaterie is filled with so many cute dog pictures, imagine how good it must be in real life. As tourism keeps growing in Austin, more people travel with their pets and are even relocating to Texas.
If you wish to take a visit, you can happily take your dog along to the Yard and have them enjoy dinner on the large outdoor patio. Just remember that your dog must be older than four months, neutered or spayed, and have all the vaccinations done.
The Dog Bar in Charlotte, N.C.
For days when a cocktail is a must to release the stress, muster up all your energy and head to the Dog Bar in Charlotte. This bar allows the entry of dogs of all ages who are well-behaved, vaccinated, and roam around off-leash.
FUEL Charleston in Charleston, S.C.
Set-up made of cute picnic tables; expansive patio soaks up Vitamin D in the Fuel Charleston while nomming on delicious food.
This dog-friendly restaurant offers patio seating for pet parents and dogs to have food and spend happy hours.
Porch Swing Pub in Houston, Texas
For a laid-back Sunday lunch, visit Porch Swing in the heart of Texas. It is cozy, casual, and welcomes dogs on a leash of all breeds and sizes. This place will give you true picnic vibes.
Yaga's Cafe in Galveston, Texas
If you are in the mood for great vibes and food, do not miss out on Yaga's cafe located in Galveston. Once you visit there, it will become your ultimate favorite place.
They have just one policy: your dogs must be well behaved and socialized, so they happily meet the staff and other dogs. Not to forget, they have amazing service and even bring a bowl of chilled water for your dog to beat the summer heat.
Lazy Dog Cafe, Locations Vary
This is not just one of those regular dog-friendly restaurants, but it is themed. Your dog will be offered a water bowl on arrival and a menu with specialized items like brown rice, grilled chicken.
This cafe is located in many other areas like Nevada, Florida, Texas, and other states as well.
Which on of these dog-friendly restaurants have you visited? Let us know in the comments below.