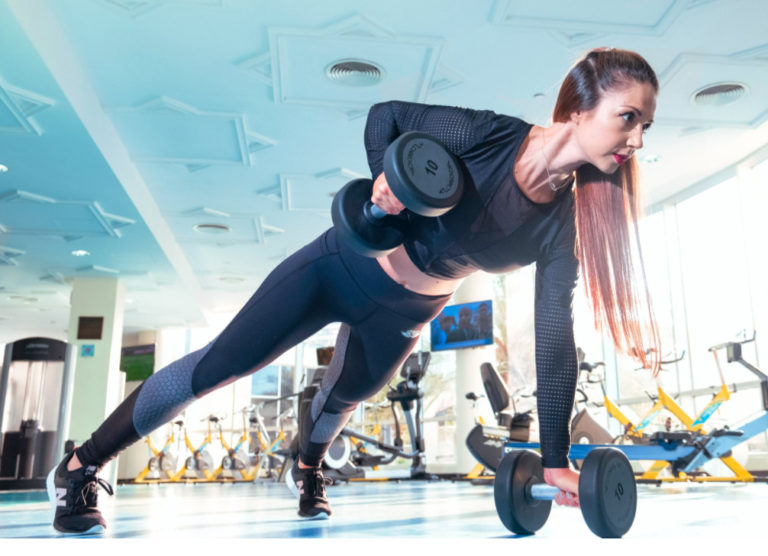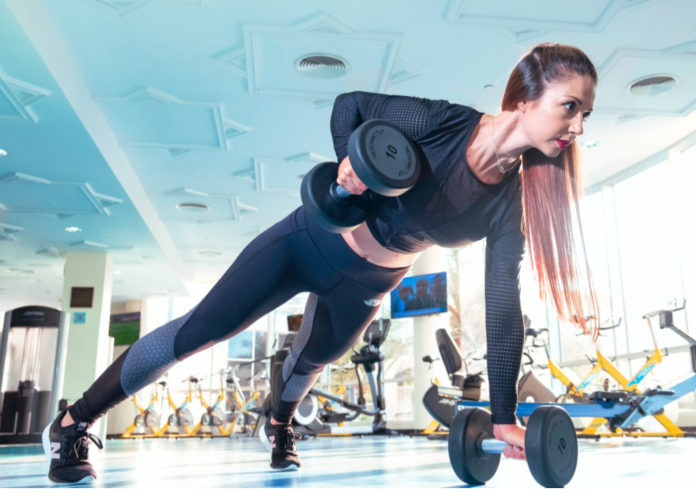 Let's face it; in the current pandemic conditions, a lot of us know the importance of keeping up our fitness routines to also maximise our protection against the coronavirus… but we might also be struggling for motivation to do so. Wouldn't it be nicer to just stay at home, curled up on the sofa, with our favourite comfort food and the heating cranked up?
The truth is, during the winter, going to the gym isn't just something you should be doing, provided that your own local facility is still open and sensible health and safety measures are in place. That's because, once you've got into the habit, you'll also probably love doing it.
But again, you might struggle to peel yourself off that sofa if the only 'gym wear' you've got is more the kind of thing you'd don for a supermarket trip. Thankfully, you don't need to choose comfort or style when you help yourself to one or more of these genuinely fashion-forward and highly wearable outfits.
Solely Fit Nzinga Shine Bodysuit
This new activewear brand is the brainchild of ABC News reporter Stefania Okolie, and offers some especially chic pieces that you might not even initially associate with a fitness studio.
There's this polyester and spandex bodysuit, for instance, as featured in Cosmopolitan, with its cuts that will turn heads whether you're heading for brunch or the health club.
M&S Goodmove Go Train Mesh Panelled Gym Leggings
Marks & Spencer will always be a dependable go-to clothing brand, and it doesn't do badly on the stylish fitness wear front, either.
Just take a look at these high-waisted leggings, which are as understated in style as they are purposeful in their design, with their flattering sculpted outline and breathable, moisture-wicking material incorporating mesh ventilation panels.
Gym King Slouch Tracksuit Bottoms – Black/Rose Gold
The Gym King brand is associated with aspiration and striving to be the best version of yourself that you can be. That covers both comfort and style, as embodied by its entire range of highly desirable quality women's tracksuits, encompassing both tops and bottoms to make it easier for you to assemble the exact look you're interested in.
As for us picking out a 'highlight'… well, we'll put the spotlight on these soft jersey fabric tracksuit bottoms, which combine effortless good looks, wearability and function with their elasticated waist, branded draw cords and ribbed cuffs.
Adidas Originals Cropped Metallic Hoodie
The Adidas Originals line with its famous Trefoil logo once used on all Adidas products may have been around since 1997, but that familiarity evidently hasn't bred contempt among fitness enthusiasts, its offerings continuing to prove popular among a new generation.
This French cotton-terry hoodie is a good example of precisely how the brand has sustained such acclaim over the decades, its cropping to the waist making it a great match to high-waisted leggings. We saw it being offered for £45 at Net-a-Porter.
Sweaty Betty Breeze Merino Long Sleeve Running Top
A label with its own distinguished history, Sweaty Betty launched in 1998 to provide alternatives to the then "masculine and shapeless" activewear on the market.
This thermodynamic running top may be an especially pertinent choice during the winter months. It offers the ideal mix of a purposeful, flattering look and lightweight merino blend fabric that's just the thing for keeping you looking and feeling both hot and cool… if you get our drift.
There you have it – just a few of the outfits showing that whether you're exercising indoors or outdoors over the coming months and beyond, you really don't have to choose between a sharp appearance and the utmost comfort as you push your physical limits.