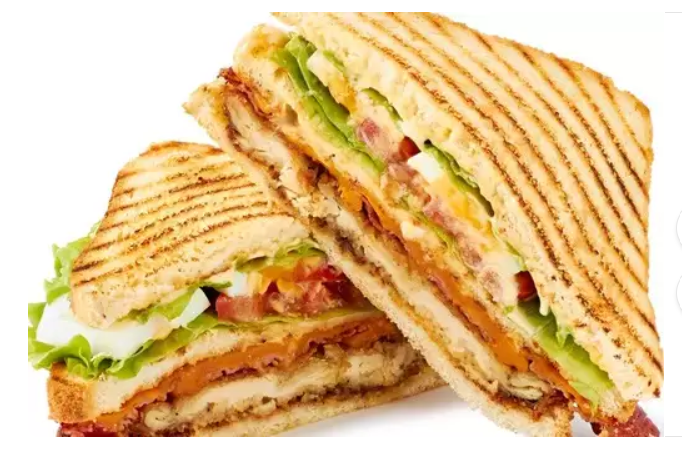 A sandwich is a type of food consisting of two or more slices of bread with one or more fillings sandwiched between them. The bread can be eaten plain or coated with condiments to add flavor and texture. Moreover, sandwiches are known to be a lunch food that is commonly brought to work, school, or picnics to be eaten as part of a packed lunch.
Italy is one of the countries that love and patronizes eating bread. There are various pieces of bread throughout the city, especially in Italian homes, and best with mortadella. But before proceeding, what is mortadella, and how is it connected to sandwiches? It is a large Italian sausage or luncheon meat made of ground heat-cured pork. It's undoubtedly that Italy is one of the world's most well-known culinary bastions. Like mortadella, there are more foods that you can fill inside a tasty sandwich. So, here are creative sandwich ideas that you should try.
1. The WaffleWich
Do you want an extraordinary sandwich? You'll appreciate this wafflewich that uses waffles as loaf bread. Nowadays, food ideas are worth sharing when they are creative and well-prepared. It is time to pump those creative juices with this sandwich.
You can try this recipe with these steps:
Toast the waffles in the toaster until done to your likeness.
Microwave miniature marshmallows and peanut butter until melted, then combine.
Spread the peanut butter mixture on the waffle, followed by the bananas and chocolate chips.
Close the sandwich with another waffle.
2. The Tuna Melt
This sandwich is a warm, open-faced sandwich made with tuna salad, tomato, and melted cheese. A muffin can be an alternative bread loaf for sandwiches and adds fun while eating it. Kids will love this idea, which can be their next favorite food. Try it to believe it!
To assemble the Tuna Melt Sandwiches, do the following:
1. Cut the cheddar and tomato into slices.
2. Toast the mini muffin on a baking sheet until lightly browned.
3. Top each muffin in half with a scoop of tuna salad, a tomato slice, and a couple of cheddar slices.
4. Bake until the cheese is melted and gooey, then serve.
3. The Classic Egg Sandwich
The Classic Egg Salad Recipe is a crowd-pleaser! Nothing beats hard-boiled eggs mixed with mayo and a pinch of mustard, served crunchy with celery and green onions! It is best served as a packed lunch, especially every summer vacation and for family get-togethers. Moreover, it is very simple and handy to make. You can challenge yourself by doing it in less than a few minutes.
Nothing beats an egg salad sandwich or a healthy egg salad made with lettuce or low-carb wraps. To make this simple treat, mash the yolks with the mayonnaise until smooth, then fold in the whites. It creates the best egg salad because it is so creamy! To chop the whites, use an egg slicer, insert the white, cut it, then turn the egg and run it through again.
4. Grilled Sausage and Egg Sandwich
Did you know that Egg McMuffin was the first fast-food breakfast item to be sold in the United States on a national scale? Initially, the sandwich was Eggs Benedict – hence the English muffin. It also included ham, eggs, and a creamy hollandaise sauce.
With these simple steps, learn how to make this classic sausage, egg, and cheese breakfast sandwich at home.
Step 1: Toast the buns until they are golden brown.
Step 2: Create the patty. Form the sausage meat into a ball and season with salt and pepper. Warm up the grill and cook the patty for 6-7 minutes on each side once the grill is fully heated.
Step 3: Cook the egg. You can use a metal ring to get that perfect round sunny-side up. Place the ring in a small frying pan and brush the inside with oil. Pour a small amount of water into the ring. Allow the egg to cook for about 2-3 minutes.
Step 4: Assemble the sandwich. Place the patty on one-half of the buns. The egg comes next, followed by the cheese. Finish with the other half of the buns.
There you have it. A simple sandwich that you and your family will love. Enjoy!
5. Grilled Chocolate Sandwiches
The following sandwich recipe is Chocolate sandwiches that everyone will love, especially kids. A crusty, hot, and melty chocolate sandwich gives this creative sandwich a mouth-watering taste. So, here are the steps to making this delicious treat!
Step 1: Butter one side of each slice of bread. Then, cook the slices, butter side down, in a frying pan large enough to hold them over medium heat until pale gold on one side.
Step 2: Cover the two slices of bread with chocolate and place the bread in a frying pan. Cook and turn the sandwiches until the chocolate has softened and both sides are browned.
Step 3: Add a pinch of sea salt or a dusting of cinnamon sugar. Serve immediately.
You can pair this sandwich with vanilla ice cream. Be amazed by its appearance and taste that indeed satisfy your cravings.
Concluding Thoughts
No matter your age, sandwiches will always satisfy your tastebuds. It is convenient everywhere, especially in subways or to-go packed lunches for traveling. Moreover, it is easy to prepare with few ingredients needed.
We hope this article has helped you. Check more creative recipes at Recipes.net! Bon appetit!