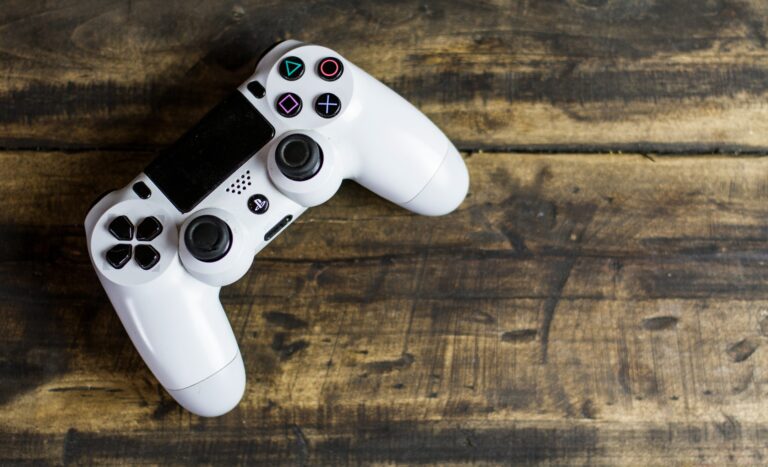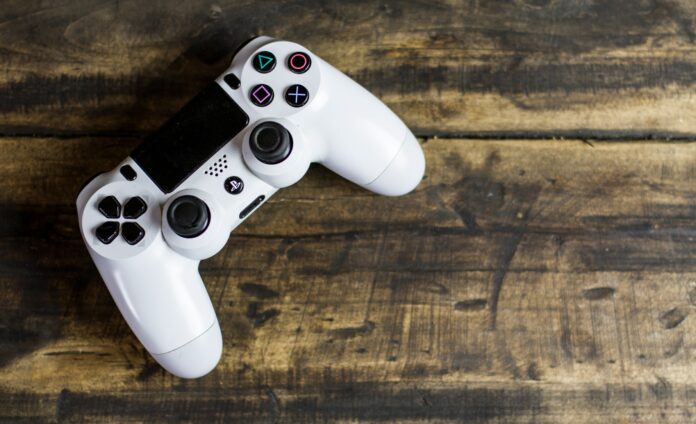 Cross platform games:
Are you ready to play on the devices you have?Here, we have a list of the Top Cross-Platform Games to Play in 2022.You have come to the right place if you enjoy role-playing games, shooting games, horror games, dancing games, or even games you play just to chill.Most of these games can be played with other people, so invite your friends along for the ride.Stay with us to learn more if you're interested in how this list would turn out!
Read more- Hot or not composite images
Best games for all platforms:
If you have any recommendations for cross-platform games, please let us know in the comments section below.Let's get started playing these best cross-platform games for 2022, shall we?
8.2022 Just Dance:
Shake it off, get up, and show off your dancing skills!With new hot tracks and universes, Ubisoft's Just Dance 2022 returns to dancers and dancers-at-heart.a mix of brand-new hits that topped the charts and oldies that are likely to get you moving.Take your loved ones along for the ride as this is one of the best games to play together.And who knows? You might even find out who is the best dancer!
Just Dance 2022 is playable on a variety of platforms, including PC, PS4, PS5, Xbox Series X/S, Xbox One, and Nintendo Switch.
Description of game:With Sweat mode, you can make up your own routine and keep track of how many calories you burn and how long you spend dancing to your favorite songs!In Coop mode, get together with your friends and show off your best dance moves.Now is the time to shine!In 2022, Camila Cabello stars in Just Dance!Don't Go Yet! lets you dance to her famous moves.
7.Brawlhalla:
For gamers who do not yet have the financial resources to purchase games, free-to-play games are lifesavers.As a result, Brawlhalla is included on our list for your convenience!Exactly as stated on their website:It will never have paywalls, play, pay to win, hidden fees, monthly costs, or pay to play.Brawlhalla is the game for you if you like platform games with brawling and fighting.You might be interested in the style of the artwork, but we can assure you that Blue Mammoth Games' 2017 release has some exciting surprises.
On PC, PlayStation 4, PlayStation 5, Xbox Series X, Xbox One, Nintendo Switch, and mobile devices, you can play Brawlhalla for free.
Description of game:In an epic test of strength and skill, the greatest warriors in history engage in a brawl to determine who is the best.These brawls are seasoned with potent weapons and devices.Your playing style changes with every weapon you acquire.
Read more- Retro Bowl WTF games? What are these?
6.Dead in the Lights:
Dead by Daylight is a game you might want to check out if you're the kind of gamer who likes to play games that make you feel scared and scared.Get your family on board if they are also fans of this style, or you could play it with your friends.In this asymmetrical survival horror video game, choose to die or survive.Additionally, take a look at some well-known horror characters that you can meet in the game!
Enjoy Dead by Daylight on PC, PS4, PS5, Xbox Series X/S, Xbox One, and Switch due to its cross-play support.
Description of game:a dangerous game of hide-and-seek.Either as a monstrous Killer you can stalk, slash, and sacrifice your prey, or you can join a group of four shrewd survivors who are attempting to escape.
5.Men Who Fall:Ultimate Fight:
Mediatonic has brought you the next game in our best cross-platform platform games to play.A lot of jelly bean-like creatures and a variety of cosmetics are included in this 2020 release.The platform battle royale game Fall Guys can accommodate up to sixty players on a single server.To win the game, you must survive all minigames and stages, and players, don't forget to party!
The game is playable on PC, PlayStation 4, PlayStation 5, Xbox Series X/S, Xbox One, and Switch.Utilize any of your aforementioned tools to compete with other jellybeans and win the title.We wish you success and hope you don't fall!
Description of game:In the realm of the clumsy, you are invited to dive and dodge your way to victory.Pro or rookie?Solo or in a group?The humor and amusement in Fall Guys are ever-evolving, concentrated, and fun.Being as ridiculous as possible while doing something is the only thing that matters more than winning.Put on your funniest costume and join the line—the show is about to start!
4.Fortnite:
Epic Games' Fortnite is the next game on this list.Isn't it amazing how this 2017 release keeps releasing new events and updates?It maintains its players' enthusiasm and anticipation for new game modes.Because Fortnite is a free game, you can fully enjoy Battle Royale, Creative, Save the World, or Zero Build!
This game is available to play on the following platforms:Switch, PC, PS4, PS45, Xbox One, Xbox Series X/S, and Mobile Devices.
Description of game:Investigate enormous, destructible conditions where no two games are ever something similar.Whether you choose to build up in Fortnite Battle Royale or go no-builds in Fortnite Zero Build, you and your friends can earn your Victory Royale by sprinting, climbing, and smashing your way to victory.
3.Deadly Evil:The Game:
We are now down to our final three games, and Saber Interactive's Evil Dead:The Sporta brand-new game to the gaming community since its release this year.Get ready to play this survival horror video game that is based on the Evil Dead movies and TV series.While wandering through the pitch-black, there was more grisly action, including the use of a shotgun, chainsaw, and cleavers.Make sure to look around you for unwelcome creatures; be on the lookout!
You can play this co-op with friends on a variety of platforms, including PC, Xbox One, PlayStation 4, and PS5.Additionally, it will soon be available on Nintendo Switch, so wait for that!
Description of game:Work together in a game filled with over-the-top co-op and PVP multiplayer action as Ash Williams or his friends from the iconic Evil Dead series!A game based on the three original Evil Dead films and the STARZ original Ash vs. Evil Dead television series lets you explore, loot, manage your fear, and find key items to close the gap between worlds as a team of four survivors.
2.2nd Overwatch:
Up on our second, portion of the 2016 Overwatch game, Overwatch 2 coming through.It was released on October 4th, making it the most recent game on this list.Gather your gaming buddies, select one of the most recent Heroes, and get ready for some competitive team play.The free video game is, of course, yours to play as you please!
It now also supports cross-progression, thanks to a recent update for their second installment!By the way, they only started supporting the game with cross-play this year.You can check it out on these platforms:Switch, PC, Xbox One, PS4, PS5, and Xbox Series X/S
Description of game:Free-to-play team-based action game Overwatch 2 features the ultimate 5v5 battlefield brawl in every match and is set in a bright future.As you battle it out all over the world, you can take on the role of a time-jumping freedom fighter, a beat-dropping battlefield DJ, or one of over thirty other unique heroes.
1.MultiVersus:
Warner Bros. Interactive and Player First Games' MultiVersus comes in first place on our list of the best cross-platform games to play in 2022.The crossover fighting game, which is free to play, is making a name for itself in the gaming community.Players have been having a blast while playing the beta version of the game.They as of late delivered the pair, Rick and Morty, and Demons' Thingamabob.MultiVersus lets you fight your favorite cartoon and television characters.
You can experience the game on PC, PS4, PS5, Xbox Series X/S, and Xbox One, and you can see why players and fans are enjoying it!
Description of game:The Multiverse is at your fingertips in MultiVersus as you compete in intense two-on-two matches.Up against Shaggy and Batman?Try using Arya Stark and Bugs Bunny!In this fun co-op or head-to-head battle for supremacy, you can play out your ideal matchups in this platform fighter.