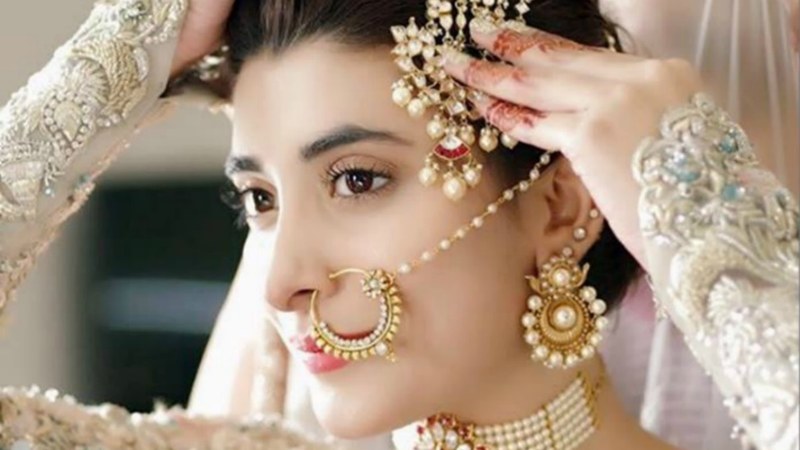 If you are shelling much on a proficient wedding photographer and a photo album then we bet you want to look stunning in the photographs! Oh hey! In case you need help looking for a professional MUA, then you could browse some of the professional bridal makeup & hairstyling studios in Delhi, Mumbai or any city you are getting married in. You can choose your makeup artist based on your budget and preferences. And, also look at their reviews and portfolio for better selection.
Read More: Check Out The Right Way To Shape Your Eyebrows
Of course, your MUA is going to help you keep up with the perfect look on your big day, but hey we have a few recommendations regarding what you should include in your bridal makeup kit. We've made a small list regarding some makeup essentials to have in store for the big day!
Primer/Setting Spray: For your makeup to look invariable until you've exchanged your vows and the event is done!
Foundation: Crucial element to eliminate all your blemishes and flaws.
Eye Makeup: They say an Indian woman's makeup is said to be incomplete without kajal so we recommend you carry a good eye shadow palette, eyeliner (liquid and pencil both), and mascara of course! (Fake lashes, if you want).
Lipstick: Carry on bright shade (red, fuchsia) and a suiting nude shade.
Blush: Go for peachy or rose-ish tones. (And a highlighter, if you want)
Compact Powder: For the finishing touch, in the end!
Nail polish: It depends if you want matching colors with every outfit you wear or pick one solid shade that would look good on all your outfits.
Use a primer before you apply anything to your face, it prepares your skin for the base. Note that foundation cannot cover your pimples; you have to visit a dermat for it. Start off with the eye-makeup; use an eyebrow pencil if necessary. Focus on one feature of the face and highlight it – eyes or lips. Pick a color palette according to your outfit and makeup style (monotones for neutral look, vibrant colors for the party look). Opt for winged eyeliner for the royal vibe. Then apply kajal (you could tight line your eyes for a perfect finishing). Define your cheekbones with a blush. Depending on what look you are opting for – a no-makeup look or an alluring one, pick your shade of lipstick. Now to set your look, use a setting spray!
Also Read: How to Do Your Makeup for the Ultimate Bachelorette Party
You should probably carry your own makeup brushes and sponges, to avoid the risk of getting an infection. There are extra essentials we would like to mention such as perfume and moisturizer. You could also carry contouring palettes, BB/CC cream, wet wipes, nail polish remover, lip balm, bobby pins, safety pins, and a makeup remover. Or make a checklist of all these to be on the safer side!