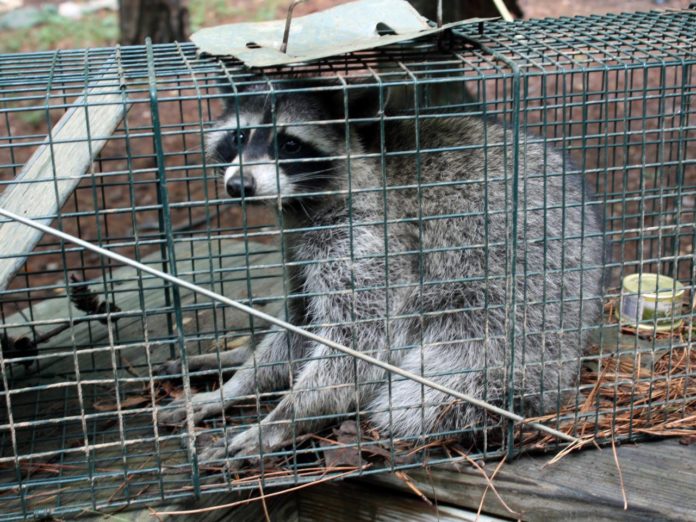 Whether you agree or not, dog proof traps are your go-to rescue option when it comes to catching nasty animals like raccoons, opossums, or skunks that break into your house secretly through chimneys or open vents.
Those of you who do not know what dog proof traps are specially designed foothold traps used to catch small,l destructive animals like raccoons, skunks, or opossums while ensuring your dog's safety.
Initially, one or two companies manufactured dog-proof traps, but today they are widely produced by many brands.
Still confused about the efficiency of dog-proof traps or which one to buy? Don't worry; we've got your back; in this article, we'll tell you everything you need to know about the best dog-proof traps.
Dangers of Using Non-Dog Proof Traps
Animals like raccoons, opossums, or skunks, for which these traps are used, have a lot in common with dogs; they are mainly attracted to food items and smells that dogs are attracted to.
And unfortunately, there isn't much that you can change about the fact that any bait that has a sufficiently strong odor to attract raccoons would also attract dogs, and once the dog gets to the trap, he will usually start sniffling and podding the bait with his paws which will ultimately lead to him getting trapped in the jaws or snare of the .trap
That is why experts suggest using Dog proof traps as they are specially designed to catch these problematic animals while ensuring the safety of non-target ones.
Why should you choose Dog Proof Traps?
Most people use these traps to catch raccoons either to get rid of them or their soft fur, but sometimes these traps lead to mishappenings like a non-targeted animal getting trapped, for example, dogs.
But thanks to the makers of dog proof traps, with the help of these, you can now catch these nasty animals without caring about an innocent dog or cat getting trapped.
The actual science behind the working of Dog proof Traps
Dog-proof Traps avoid the possibility of risking the life of an innocent dog through a pretty effective trick.
Instead of using an exposed trigger, dog-proof traps surround the trigger with a hollow cylinder.
While raccoons can easily access the trigger by holding out their arms, dogs can't get their mouths inside the trap.
Another mechanism used in dog-proof traps is using only a one-way pull trigger instead of a two-way push-pull one, as a dog can accidentally or intentionally end up inserting his paw down the cylinder, which will set the trap off.
This will prevent the dog from getting trapped and injuring itself badly.
Top 5 Dog proof traps of 2021
Here is the list of our Top 5 Dog Proof Traps that nobody wants you to know about…
ZTrap Dog Proof Trap
Designed by professional trappers. The ztrap dog-proof trap has the ability to catch more raccoons than any other trap available in the market. When the raccoon reaches the inside of this trap to snatch the bait and trips its skillfully designed push/pull trigger, it gets trapped in the powerful, double coiled springs of the trap.
Ztrap's stabilizer stake allows the trappers to put it in any place where raccoons are found, like rocks near waterways, pre-drilled holes in concretes, or your house chimney. The pointed stabilizer stake of the Ztrap makes it easier to drive it into the frozen ground and still allow the raccoon to pull it out.
Its heavy-duty chain comes with three swivels, one at stake, second at the inline, and the other at the end that can be used for stake or drowner.
It has excellent durability with a powder matte finish.
It is rustproof, and no dying or waxing is required to use it, just purchase and start using.
The Soup Can Coonin Dog Proof Trap
This trap is quite similar to the Ztrap dog-proof raccoon trap, except it can be removed easily from the can for cleaning and oiling purposes.
The soup can contain dog proof trap that is sturdier, more versatile, and easier to use than the z trap one; the only issue with this one is it might hurt the raccoon, and if you dont want this, then you can try the other options.
But if you are serious about catching them and dont care about hurting them, the soup can coonin trap is the ideal choice for you.
Bridger Dogproof Raccoon Trap
Bridger dog-proof raccoon trap is an excellent trap designed to catch nasty animals like raccoons, skunks, or opossums while ensuring the safety of domestic animals and preventing them from triggering it. A simple dog-proof trap, this one is also very easy to set and use.
The integrated stabilizer stake of this trap makes its setting and placing incredibly easy, and the music wire strings snap shut with strong pressure and are durable enough to last for years.
It has a one-way trap mechanism that lowers the chances of your pup getting stuck in it.
The only problem customers have with it is that it got rusted easily; otherwise, it is a good option.
Duke Dog Proof Raccoon Trap
One of the best dog-proof traps in the market, the duke dog-proof coon trap has a pull-only trigger system that prevents capturing any other animal but raccoons.
This heavy-duty trap is very easy to use and set and will last for years, all thanks to its rugged construction.
The OxGord Live Animal Trap
This trap is already set up and is ready to use. This cage trap is made to protect the safety of the animal caught, and all the edges have been smoothened to protect the animal inside from getting any cuts and wounds.
The door has handguards on them so that you can safely release the caught animal into the wild without getting bitten.
The trap comes in two sizes, and the bigger pone is the ideal choice for you if you want to catch raccoons with it.
While this trap is humane, it may not be as efficient as the other ones, but after some attempts, you'll be able to catch that raccoon.
Safety tips for using Dog Proof Traps
Ensure to wear protective gloves so that you do not come in direct contact with the animals as they carry a number of dangerous diseases, such as rabies.
Most modern traps are easy to use in nature, but people still make mistakes that result in broken fingers and other injuries.
Ensure to wash your hands properly after releasing or disposing of the raccoon. It is advised to sanitize your hands with alcohol as well.
Be sure that you dont violate any animal laws.
We know how important it is for you to ensure the safety of your or somebody else's dog and are very sure that these tips and tricks will help you choose the right dog-proof trap for your purpose. Do let us know how your first experience with dog-proof drags traps turned out to be in the comments below. 
Happy trapping!