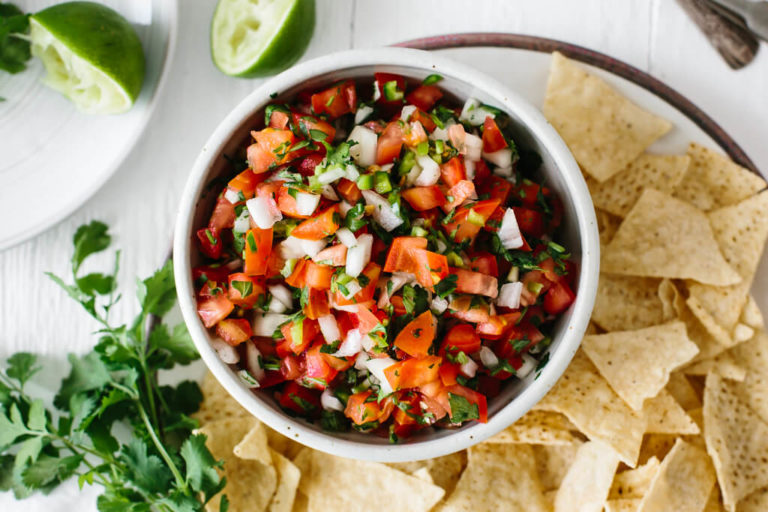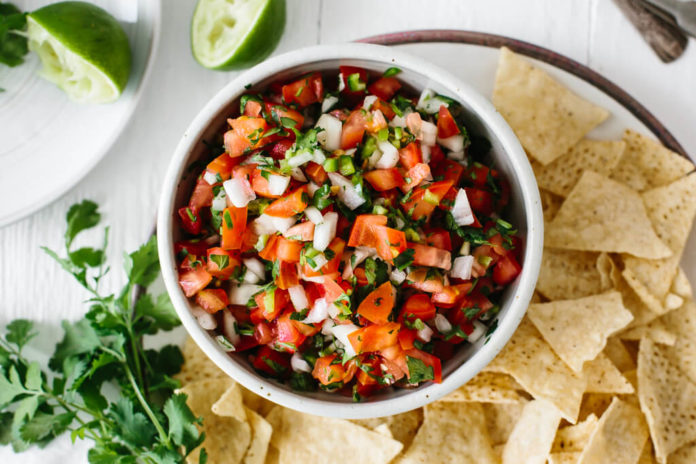 About the dish:
Pico de Gallo (pronounced as PEEK-oh deh GEYE-oh), is a Mexican dish which in Spanish translates to 'rooster's beak.' It was named so because, in the earlier days, people use to eat it by pinching the pieces of the salsa between their forefinger and the thumb. Some speculate that this name was given to this salsa preparation because it has an appearance of the mince, and also, the texture resembles that of bird feed.
This simple salsa dish is refreshing and full of flavors. It is an excellent accompaniment to grilled fish, grilled chicken, tacos, quesadillas, fajitas and also enchiladas. This salsa also goes well with Spanish fried rice and even Mexican style eggs. Now enjoy this fresh, quick, and delectable dish, which is not only economical when prepared at home but also is rich in beta-carotene. Serve it with tortilla chips, whole wheat crackers, or jicama and zucchini slices for the perfect burst of stimulating flavors in your mouth!
Recipe:
Serving size: 1/4 cup
Serves 6
Ingredients:
One large tomato, coarsely chopped (Alternatively, one can of diced tomatoes can also be used)
One fresh jalapeno pepper (minced and deseeded)
1/4 cup onion (finely chopped)
1/3 cup cilantro (coarsely chopped)
1/2 cup cucumber/radishes (diced)
2 tbsp fresh lime juice
1/2 avocado (pit removed and diced)
Directions:
Combine all the above-mentioned ingredients in a medium-sized bowl and mix them thoroughly. Cover the bowl and keep it in the refrigerator for 1-4 hours so that the flavors can blend well. Voila! Pico de Gallo is ready to be relished with any accompaniment of your choice.
Nutritional information of this recipe:
| | |
| --- | --- |
| Calories | 10 |
| Calories from fat | 0 |
| Total fat | 0g |
| Saturated fat | 0g |
| Trans fat | 0g |
| Cholesterol | 0g |
| Sodium | 20mg |
| Total carbohydrate | 2g |
| Dietary fiber | 1g |
| Sugars | 1g |
| Protein | 0g |