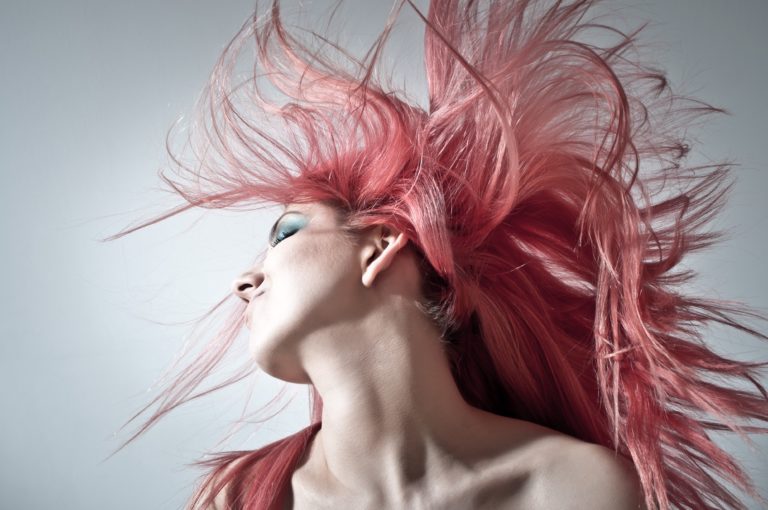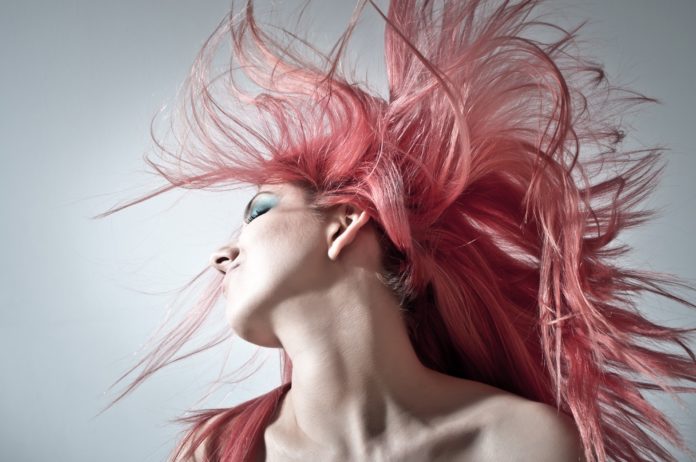 If there was anything that surprisingly made me stand out amongst my peers growing up was my hair. I was one of the tiniest girls, but my hair was everything but short, fragile and dainty in their eyes. Whereas, in my eyes my hair was a disappointment it did not grow to be healthy thick and curly instead it was stagnant, dry and a complete disgrace that had to be hidden.
The brown black, chemically straightened hair that left all my hats with the signature scent of dark and lovely products was somehow my mother's pride. My African mother had been blessed with a mass of thick, pitch black tresses that made the perfect naturally trimmed and well-round shaped afro. It was that type of afro that could have given Diana Ross a run for her money, but my mother loathed it.
She claimed to always have been frustrated whenever a hairstylist would shake her head, running her hands through my mother's hair only to sadly state her hair was beautiful but too much for the hairdresser to tackle. This always left her struggling to find someone patient enough to tame her mane. Therefore, it clearly was no surprise that she introduced her two daughters to relaxers before most solid foods.
Unfortunately, only one of the two managed to snag the beautiful rich hair from her and I was the unlucky one. My hair was not as dark, thick nor did it grow incredibly fast as theirs. It had its own pace, required lots of hair food as well as secret pep talks to overcome the dry spells and breakages. My bathroom had a dozen more conditioners, moisturizers and even hair fertilizers whilst theirs had just one bottle to sustain all their hair growth needs. Hence from a young age I knew my hair had to be hidden as it did not meet the mark.
For the first sixteen years of my life there were only two viable options for my hair that were governed by the schools I attended. Straight, sleek, greasy and relaxed or plain old cornrows with no additional extensions. In order to save my hair cornrows became my ultimate style. Thin and thick, funky or plain or updo the possibilities of styles were endless This may have meant my options were limited but I slowly began experimenting with different styles within the two options.
My mother swore against weaves as she believed my hair was beautiful enough. Afterall, according to society then it was an abomination for an innocent young girl to wear a wig or a weave. This meant that weaves, braids and wigs were never on my radar.I even reject help from a hair extensions wholesaler. It was not until later in high school when I started wearing braids.
According to the local school rules the braids had to be a certain length, "shoulder length if in high ponytail or must be right up to your mid back untied." The color had to be the unarguably nothing but the darkest version of black for the brand type of extensions. This was a hint of emancipation and freedom. As a sign of seniority braids marked the transition from being a girl to being a young lady. I no longer had to sit between my mother's legs, faintly shrieking and crying as her hands worked through my scalp undoing knots as she did my hair.
At this stage I had to start setting appointments at the salon, start reading magazines and listening to the daily struggles and victories of womanhood in the salon. The smell of burning hair irons and the synthetic as well as human hair infused with the scented shampoos and conditioners and topped with smell of fried fast did not bother me. The endless hours I had to spend in the salon seemed to pass by so fast due to the excitement. It was worth it as my hairdresser always pointed it out that with hair or beauty patience was vital.
Over the past four years living in the United States has made my hair my biggest challenge just because of the cost. I used to get box braids and any other extensions for a tenth of what they charge here. So clearly hiding my hair was no longer an option. I began relaxing my own hair, cornrowing my own hair, braiding my own hair and now I am on the verge of doing my own weaves. I own a few wigs that I only have the courage to wear on a non-windy day.
Prior to this, time spent doing my hair was always shared with my mother, sister or hairstylist but now it is just me. I have found a new joy in doing things by myself and challenging myself to do my hair and still look presentable. I have come to rely on wigs to cover my cornrows and to allow me to focus on other areas of my life without breaking the bank or being stressed about a thing.
Spending time doing my own hair has made me more acquainted with it. It has ignited a passion and sense of pride from within. Just a simple compliment from another lady towards my hairstyle speaks volumes more than it did four years ago. It has even made me be able to appreciate the beautiful styles other women have.
As a young woman I have become able to see a redefined meaning behind hair beauty. We all have different types of hair. Each hair type presents its own problems, but it also has its different benefits that one may overlook.  My relaxed hair will not curl naturally or even be naturally straight, it's always going to be in a confused funk between the two as it waits for a retouch, but I just realized even in that state I love it.
Even when it is not brushing the way I want it to I can still work with it and it can still work with extensions. I have always had to seek the advice of others concerning my hair or had rules to limit me but for the first time in my life I can say I know it more than ever. By knowing my hair, I have found a persistent and willful part of me that can be empowered through her hair thanks to extensions, weaves and wigs. I am a bold beautiful young woman free to love and style her hair without having to think of hiding it. Any style is possible at any time.