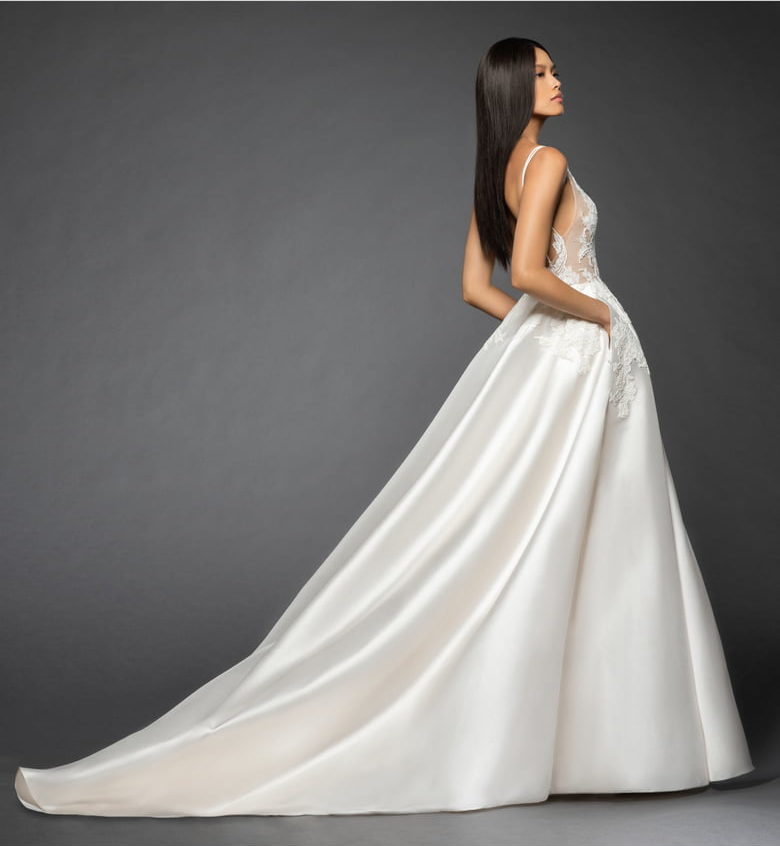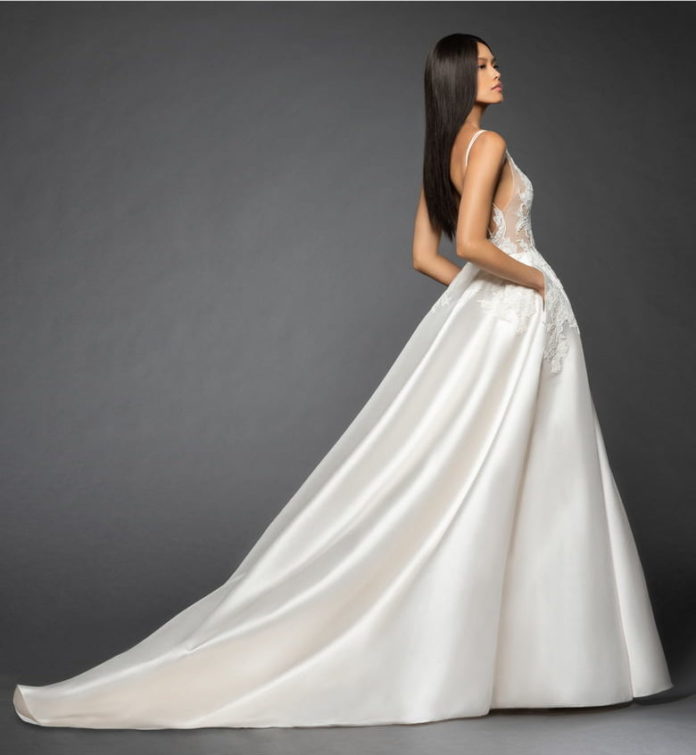 Looking for Best Wedding Dresses or 2019 wedding dress trends or 2019 wedding dress collections? Here is an article with answer to all your questions.
Fashion trends are dynamic, and trends for the wedding are no different; they come and go every year. The searches for perfect wedding outfits are now more as compared to that for Christmas looks, which clearly reflects the importance of wedding looks for most of the people, whether they are guests or bride-to-be. Whether you are getting married or going to a marriage, here is a list of 2019 wedding dress trends to make you shine. 
1. Colored Wedding Dresses
Traditional white dresses are now old school. Colored wedding dresses loads of adorable colors are in trend. Varied celebrities like Jessica Bel and Dita Von Tesse won a colorful wedding gown. These are one of the best 2019 wedding dress collections. So shine with a colorful attire and daze the guests with an astonishing look.
2. Dresses Having Pockets
Modern era call for fashionable and trendy outfits and the trend of outfits with pockets is growing continuously in the past few years. Simple wedding dresses with pockets provide you with something to do with your hands while posing and also render you a place to hide your lipstick and phone. 
3. Sneakers 
Heels are quite painful, so wearing them for a longer time can be difficult. So nowadays brides are opting to wear white sneakers with their wedding gown. Sneakers with simple wedding dresses are one of the best trends to follow. This trend is getting hotter, and brands such as Converse are even taking orders for manufacturing customized wedding trainers.
4. Pearl Earrings
Pearl earrings, either small or big, are one of the biggest jewelry trends. You can choose a tiny cute dainty pair or bigger pair of pearl earrings to add elegance to your wedding look. 
5. Vegan Look
Silk is most commonly used in making bridal dresses, but this is not good for vegan brides. The trend of vegan fashion is increasing, and many women are now opting for gowns developed with eco-friendly fabrics such as linen or tinkle, which looks as lovely and beautiful as silk.