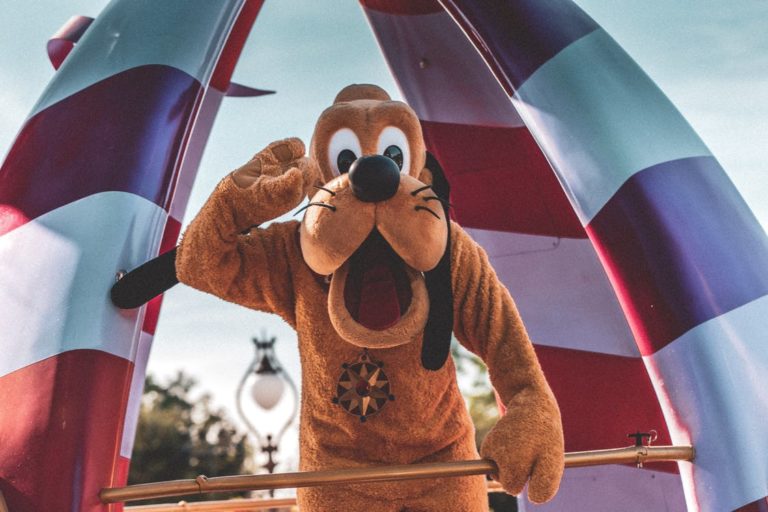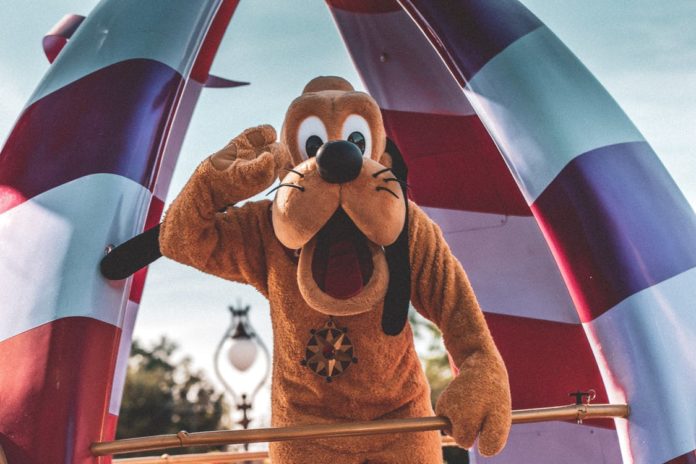 So many famous characters have been developed by the Walt Disney Company. For some, it can be heroes, while for others, it can be sidekicks. Either way, everyone has at least one funny Disney characters as their favorite. They're all cute and loyal. Even villains have a fan following. The evil minions look fantastic. 
In the universe of Walt Disney, both the bad guys and the good ones have one thing in common: a sense of humor. They're all amusing. What are some of your favorite Disney characters?
In the field of animation, you must be able to make people laugh. So, we watch cartoons to take a break from the actual world. We want to unwind and have a good time.
So, who are some of Disney's funniest characters? Let's have a look at what we've got. Of course, everyone has a favorite Disney character from the last ten years, but who is the most amusing?
Here are some of the funny Disney characters!
Read More- List Of Some Amazing Blue Cartoon Characters
List Of Funny Disney Characters
Genie
The Genie is a Disney jinni that appears in the Aladdin series. He doesn't get a real name. In the original film, he was played by Robin Williams. Robin Williams was a remarkable person. Williams nailed his part as the Genie, and what makes this character so funny is that he improvised many of his lines and did a great job with his impressions.
 One of the reasons Aladdin is one of my favorite Disney characters is because of the Genie. Genie is one of the funniest Disney characters and most imaginative characters ever created.
I occasionally watch Aladdin, and when the part genie emerges and begins to do a variety of amusing magical feats, it simply 'never gets old.'
With Robin Williams, you can't go wrong. Sure, his pop culture allusions are old-fashioned, but they still make me chuckle. "Friend Like Me" and "Prince Ali" are two of the enjoyable tunes he gets (again by Howard Ashman and Alan Menken).
Olaf
Here's another movie's sidekick who stole the show. Olaf made his screen debut in the Walt Disney Animation film Frozen. He was made as an inanimate snowman. He was created by Elsa and Anna as a child. He reappears as an anthropomorphic character as Anna seeks her fugitive sister. Elsa resurrects him, and Olaf assists Anna and Kristoff in locating Elsa.
Olaf is a symbol of pure love and happiness. He is the film's funniest character. But he also has a significant role in the scale of fear vs love since he represents innocent love.
Knows more
Knows More is another funny Disney characters that has a minor but significant function. He's a search engine impersonator. He can't help but assume what you're about to say, auto-filling your phrases precisely like the websites we're all familiar with. He helps Ralph and Vanellope get to the eBay website, and viewers get to witness him in action.
The fact that Knows More genuinely understands everything and can thoroughly explain to Ralph what caused his issues adds to the humor. However, he was dissatisfied with people's lack of interest in getting to know him better and hardly showed appreciation for his efforts.
Baymax
In the Disney film Big Hero 6, Baymax is a computerized inflatable robot that serves as a healthcare companion and is one of the most funny Disney characters. What makes Baymax so amusing is his straightforward thought process: being a robot, he can't read between the lines. Therefore, he frequently misses social signs.
His inflated form also lends itself to some amusing physical gags. His relationship with Hiro, who is grieving over the loss of his brother, is heart-warming. Baymax fans were delighted that the mascot will be getting his own Disney+ series.
Dory
Dory is a memorable character in the Finding Nemo and Finding Dory films. She's a blue tang that suffers from short-term memory loss and forgets practically everything, even the fish she knows. Marlin's search for Nemo becomes considerably tougher as a result of this. I think dory is one of the funniest Disney characters ever created.
It's me… The bravest, twisted, and perhaps frozen fan… Dory is just hilarious! I've lost track of how many times she's made someone chuckle! ES-CAP-E! It's amusing because it's written the same as an escape! That always gets to me, even though I am Dory's most prominent fan's closest buddy.
Dory never makes me chuckle, whether with her catchphrase "just keep swimming, just keep swimming" or her penchant for forgetting things. She discovered Nemo, and Marvin would never have found Nemo without her. Dory must travel to Genie and obtain three wishes to become Dory the Genie!
Dory is my favorite! This film would be incomplete without her!
Dory is so amusing that she pulls the humor out in Finding Memo and Finding Dory. "How do you keep your eyes up for so long?" Dory inquired. Ellen is doing a fantastic job as Dory.
Read More- Best Disney Princess Movies List For Disney Fans
Baloo – The Jungle Book
How can you not adore The Jungle Book's most amusing, carefree and funny Disney characters? Every time Baloo comes on the screen, he steals the show. He is a sloth bear that serves as a harsh teacher to the Seeonee wolf pack's young.
Baloo and Bagheera defend Mowgli from a tiger named Shere Khan. He is described as a tired brown bear by Rudyard Kipling, the author of The Jungle Book. Baloo appears as an Asian black bear in the Russian version of The Jungle Book.
Simply go to YouTube and listen to his song "Bear Necessities," he's hilarious.
Moana's Maui
From top to bottom, Maui is hilarious. He's rowdy, mischievous, and arrogant, yet he's ultimately a good-hearted demi-god. He begins as Moana's foe before joining her journey to return Te-heart.
Fiti's Maui is played by the equally buff Dwayne Johnson. Part of his narcissism is due to his body, a blatant allusion to Johnson.
Selecting the most OK Maui jokes is challenging because he has so many. Still, his performance in the song "You're Welcome" undoubtedly deserves mention. His attitude of entitlement is the root of many of his jokes. Maui should be in the top 5 funny Disney characters.
Read More- Best Disney Movies of All Times – Must Watch Movies If You Are a True Disney Fan
Tangled's Maximus
Tangled is a 2010 Disney animated feature film that retells the story of Rapunzel. However, the plot in this new rendition is far funnier than the fable that many people are already familiar with.
Maximus, the Corona Royal Guard horse who joins Rapunzel and Flynn on their voyage, is one of the reasons. Maximus is a bold man who takes his work seriously and despises Flynn.
Their competition produces many of Tangled's amusing sequences, and his dedication and ability in stopping the criminal are praiseworthy. Maximus is easily the sharpest character in the film, and he is the source of many laughs.
Wrap Up
I think all Disney characters are perfect for their roles. One of our favorite funny Disney characters is Olaf from Frozen; he is funny and equally very adorable.
Who is your favorite funny Disney character?
Let us know in the comments below!