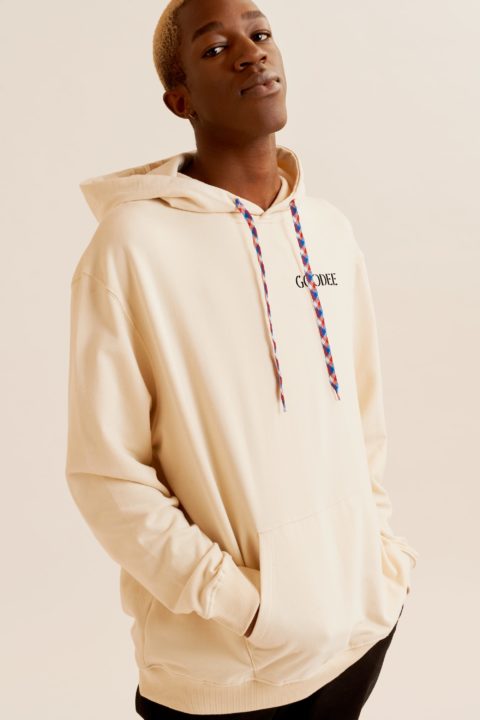 Two most prominent and socially responsible labels, Goodee and Kotn, collaborating together, launching the Eco-conscious and Gender-Neutral Hoodies. The brand has launched its collection on December 6, which is a result of a collaboration between an ethical attire label, Goodee, and a sustainable clothing brand, Kotn.
The collection of the entire hoodie first designed in Canada and in an ethical way manufactured in Egypt from 100 percent authentic and best quality cotton. In a press release, sources reveal each hoodie as "was created with a commitment to community and quality, working directly with every step of the supply chain, from farm to hanger."
Kotn, a certified and sustainable B Corp, who is committed to fulfilling social responsibility, hence, become a key and essential part of the label's mission. The brand directly deals with the cotton farming families living in Egypt so that they can manufacture all the wardrobe basics at minimal cost, and this is for Kotn brand is now known for.
Dexter Peart, the Goodee co-founder, stated his views on the launching of the new collaboration, that, The objective behind the Goodee Hoodie was to introduce a wardrobe staple that acts as a season-less and genderless companion for our audience." Further, he added in his statement with, "At Goodee, we believe in promoting design excellence through collaboration and co-creation, therefore, the opportunity to partner with a like-minded brand like Kotn was very attractive."
The collection is on gender-inclusivity  Hoodie, which has been crafted by keeping a consideration for gender-neutral fitting clothing. The collection is available in four different colors – Alabaster, Mimosa, Black, and a one in the blocked version of Multi Alabaster. One thing that brings both brands together is the words' Quality, 'Environment,' and 'Community,' which shows the common core values of both the labels — these words are printed on the back of an entire collection of the hoodie.