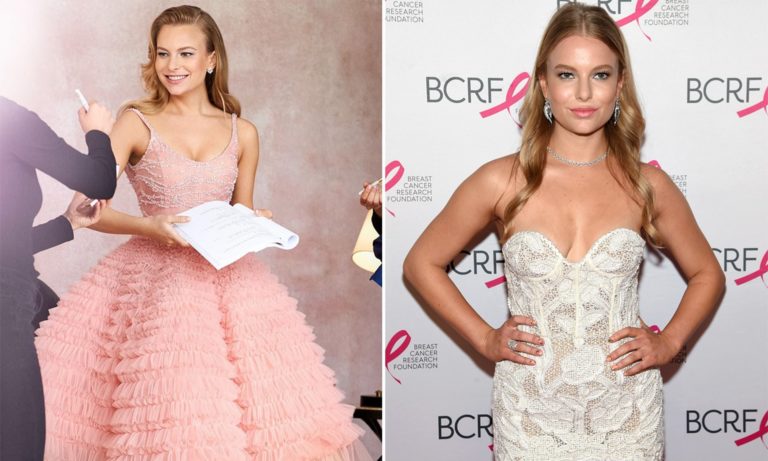 Estee Lauder was a powerful, courageous, and influential business lady who has established a huge empire of the beauty product line since the 20th century in New York.
She was born in 1906, and her business is successfully running by completing its 73 years.  Estee Lauder was not only known for her famous beauty brand but also her role as of of mother, grandmother, and grand grandmother.
Family members of Estee Lauder have been into taking up the crucial part in the company roles and lead the organization to higher successes.
Hence it is a great news of joy for matriarch that her great-granddaughter Danielle, will going to work with the label by alliancing in makeup line for their staple department store.
Two months back, Danielle shared an image on her Instagram account in which she was wearing a pink ruffly gown, holding script while makeup artist re-touching her beautiful classic look. She captioned, "I am SO excited to officially announce my collaboration with @esteelauder on a limited-edition makeup collection called ACT IV that comes out JANUARY 2020!! This has been such an incredible experience to create, and I cannot wait to share it with you all!! Get ready for your close up."
Danielle Lauder has also appeared in the films like Ride, starring along with Helen Hunt & Luke Wilson, and also in The Standford Prison Experiment, with Billy Crudup.
In an interview with WWD reporters, she  stated that "Act IV is a perfect blend of my heritage in beauty and my passion for acting, taking inspiration from my life in Hollywood to provide multifaceted makeup products for every woman to add a touch of glamour to her day."