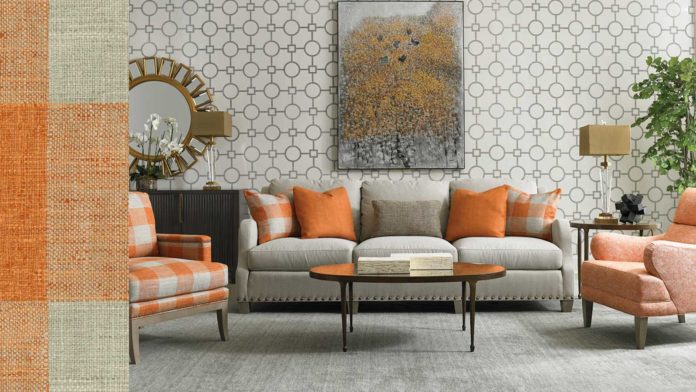 Whether you are planning to purchase new furniture or modifying your old one, fabric selection is one of the most crucial choices that you need to make. A wide range of fabric options in colors, varieties, and material is available in the market, which has made the task of choosing the right upholstery fabric overwhelming.
Pattern and color are essential factors to consider when choosing the upholster, but you also need to choose the right fabric according to your lifestyle and home decor. Here is a guide to upholstery fibers, which will help you in choosing the right fabric for your furniture.
Types of Upholstery Fibers
Different types of upholstery fabrics are available in the market, and understanding all of them is a bit confusing. In order to avoid confusion, we have categorizedcategorized the upholstery fibers in two main categories: Natural Fabrics and Synthetic Fabrics.
Natural Fabrics
Natural fabrics are the ones that are produced from plants and animals. Below mentioned are some of the natural fabrics in which upholstery fibers are available.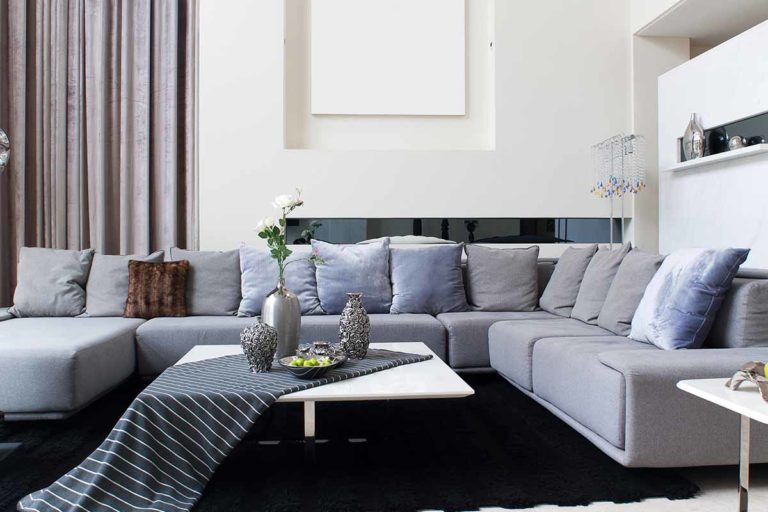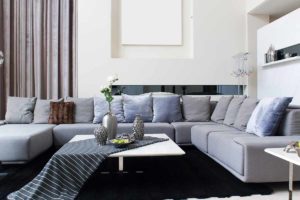 1. Cotton
Cotton is one of the most popular natural plant-based fibers. Premium cotton upholstery fibers are as expensive as silk. However, lesser grades of cotton can be dull and fuzzy. Cotton is durable and strong; however, it is susceptible to wrinkling, and it can be soiled.
It is difficult to find 100% cotton. The best-quality cotton blends usually contain 45% to 60% cotton. Cotton needs constant fabric protection to deter stains.
2. Linen
Linen is another popular and durable plant-based fiber. Linen is available in different grades with finer grads smooth like silk. Like cotton, linen is susceptible to wrinkling. It can be cleaned easily and can also be dry cleaned. The best part about linen is that it does not fade from light.
3. Wool
Wool is an animal-based fiber. It is one of the durable choices for upholstery fibers. It can be a little bit scratchy, and if it is not blended with any other material, then it can be challenging to clean.
The best part about wool is that it is resistant to soil and wrinkle. It is durable, but expensive upholstery fabric.
4. Leather
It is another famous animal-based fabric. It is produced by the animal hide. Leather is easy to clean and durable. Leather fabrics are available in different grades, so make sure to buy top grade for your upholstery.
Man-made or Synthetic Fibers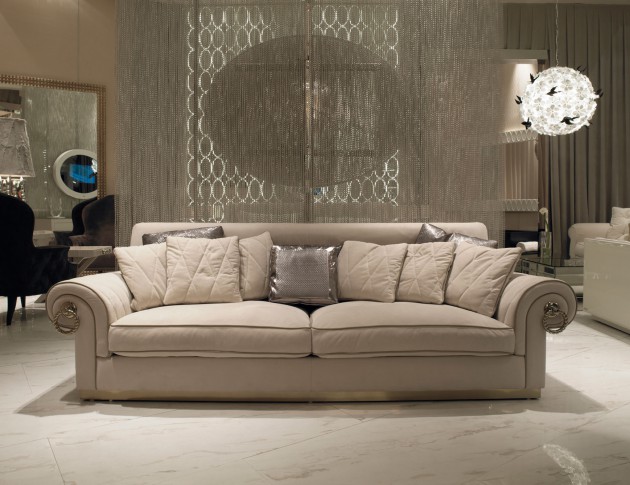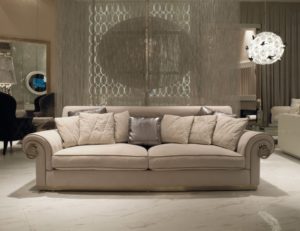 1. Polyester and Microfiber
Polyester was first introduced in 1950. It is a high-performing synthetic fiber, and it is rarely used alone. It is mostly blended with natural materials like wool and cotton. Polyester blend renders strength, resistance to abrasion, wrinkling, and fading.
Microfiber is softer and is easy to clean. It is durable as well as moisture resistant. It is good at maintaining the aesthetic qualities of
2. Acetate
Acetate is made of cellulose acetate. It has a strong luster, luxurious and can take dyes easily. It is resistant to wrinkling and shrinkage. The best part is that it can be easily cleaned with soap and water.
4. Nylon
Nylon is highly durable and is resistant to insects, wrinkling, and abrasion; however, it is sensitive to sunlight. It is exclusively used to create knits, velvets, and woven fabrics.
5. Olefin
Olefin is a fantastic fiber and is resistant to moisture, abrasion, chemicals, and mildew. It has poor resistance to heat, and it can be damaged by the sunlight.
Factors to Consider While Selecting Upholstery Fabric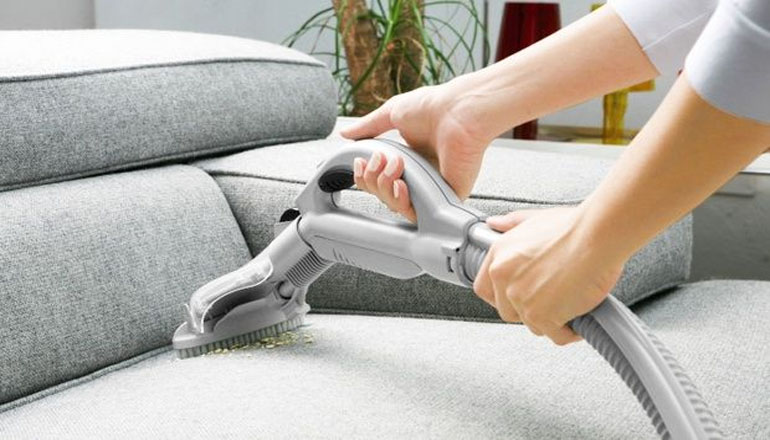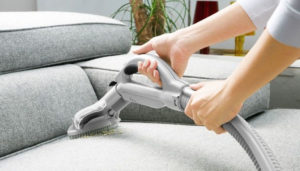 Here are a few factors that you should consider when selecting the right fabric for your upholstery.
1. Durability
It is an essential factor to consider when choosing the right fabric for your upholstery. Choose a durable fabric, so you don't have to replace the fabric in a short period.
2. Maintenance
Opt for the fabric that is easy to clean and maintain. It will help you in managing the luxurious look of your upholstery.
3. Suitability to Lifestyle
Choose the fabric that matches your lifestyle as well as decor. If you have children or pets in your house, opt for a fabric that is easy to clean.
4. Resistance to Wear and Tear
Opt for the fabric that is resistant to sunlight, soil, stain, and abrasion. Such fabrics are easy to clean and maintain.