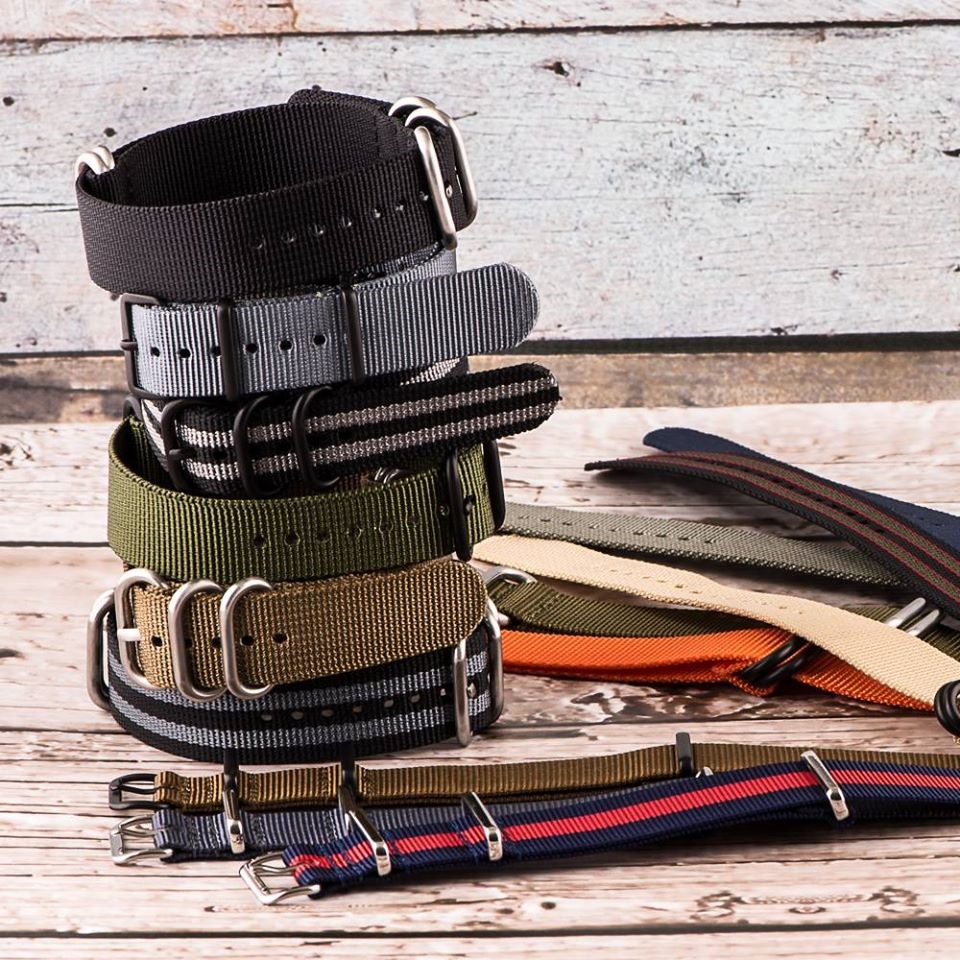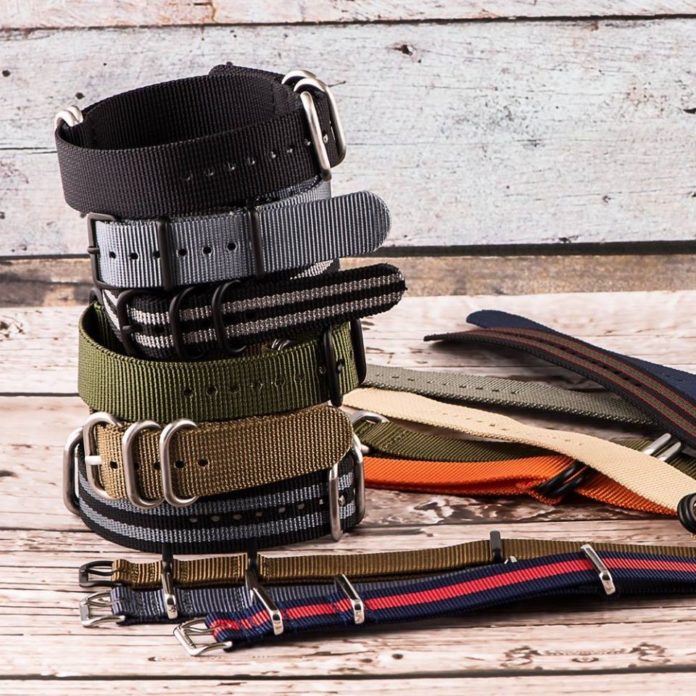 Your outfit is one of the most appealing factors for any place. Apart from that, you need to make sure that you wear accessories that look perfect with your dress. Many people argue over what accessory is the most important. However, your wristwatch stands out amongst the rest. In fact, your wristwatch should complement your entire outfit. But how to make your wristwatch worth noticing? How to make it comfortable to wear when you go out on an evening, making an impression? The answer is NATO straps[best nato strap].
NATO straps are the most preferred straps by numerous watch enthusiasts. Whether you're wearing a Rolex, Patek Philippe, or any other brand, NATO straps are just the perfect combination. Although these straps were initially made for military soldiers during the war. Later these straps became popular for their comfort, utility, and design. Let's take a look at what makes NATO straps comfortable and most liked:
It's Cool & Comfortable
One of the many things about NATO straps is that they not only prove comfy but don't look cheap. They set a cool impression, creating an identity of your own. Owing an expensive watch doesn't necessarily mean that the strap should be expensive too. Moreover, NATO straps tend to offer better value, comfort, and grip.
NATO straps are an easy way to make your modest looking watch collection a collector's collection. It not only fits perfectly to your wrist but also adapts to your everyday needs. You don't need to worry about practicality as NATO straps are perfect for it.
If you're worried whether or not NATO straps will look cool, then you should take a look at old James Bond movies, featuring NATO straps for expensive watches. In addition, they come in different colors and materials that you can choose accordingly.
Easy to Maintain Types
From different patterns, including plain, patterned, striped, etc. to leather, rubber, and Perlon material, you can get almost all sorts of NATO straps. Nylon, rubber, and Perlon forms are the most famous for these straps.
One of the reasons why these straps prove to be comfortable is that they are easy to maintain. Unlike other forms of straps, you can take these, roll in the mud, clean them, wear them at a gathering. On the contrary, other straps can get damaged and wear out with time. With NATO straps, you can feel an immersive comfort without having to worry about it.
It's Durable
Another reason to choose NATO straps as a partner for your wristwatch is that they are durable. As highlighted earlier, these straps were made for the military so that they can support vigorous activity without breaking.
That is why choosing a NATO strap is surely going to provide you with immense comfort and utility. Even though you owe an expensive set of watches, you'd not want to lose them while hiking or going somewhere. That is why opting for NATO straps is a viable option. Moreover, it is bound to withstand tough strains. In case you suffer from a fall, then the strap will protect the watch, whereas ordinary watch straps can get caught and be broken.
So What Makes it Comfortable?
One of the many reasons is why using NATO straps is considered comfortable is that they come in every shape, size, and material. Even if you want to buy multiple straps for your daily outfits, buying NATO straps would surely be in the budget.
Apart from that, they are handcrafted with the finest leather and materials. Many NATO straps are also sorted according to skin-friendliness. This will help you to find the perfect strap that will suit your sensitive skin.
In addition, the enhanced safety of the NATO straps[hemsut]. There's no doubt that these straps provide a competitive safety feature alongside their appealing contrasts. They are meant to bear outdoor strains, which makes them rugged. This makes it easy to use these straps as needed without worrying about losing your watch.
They are easy to clean and maintain and you don't have to worry about ruining your watch every now and then. The affordability of these straps makes them an economical option. If you're worried that your watch's original strap may get damaged, then opting for NATO straps is just the option for you.
There are several brands such as Hemsut Watch Bands, etc. that provide a competitive detail on differences between these straps. You can easily consult such sites, and get the perfect strap for your watch. No need to worry about color contrast as there are numerous choices that you can pick from.
From work to leisure, this strap can fit anyplace. You can even wear these for any conservative outing or workplace without any hassle. The fitting process doesn't take much time, and you can adjust your NATO straps without any hassle.
The utility of these straps is undoubted, and there are several domains that these straps would provide the perfect use. From swimming to casual working environments, NATO straps provide the perfect comfort, grip, and the charm that will compliment your entire personality.
If it wasn't for its quality, it wouldn't have been used in famous movies. The famous leather NATO strap is elegant, graceful, and uplifts the overall appeal of your expensive wristwatch. With multiple colors to choose from, you can easily decide the shade that would go perfect with your watch as well as your attire.
Moreover, you will find these in multiple designs that you can choose for any occasion. They are easy to install and fit perfectly on your wrist. You can even have customized design and size for your need, something that you'll not find for regular watches.
They also come in single and double loop designs as well as different thicknesses, depending upon the demand. The double loop allows a tightened grip and is particularly made for those that like enjoying outdoor sports. Whatever the occasion or the watch you wear, choosing NATO straps is a great option for uplifting your grace, firm support of your watch, and fulfilling the trend of the day!