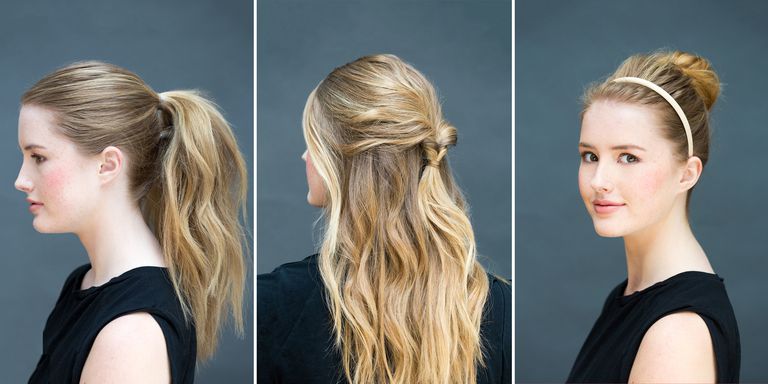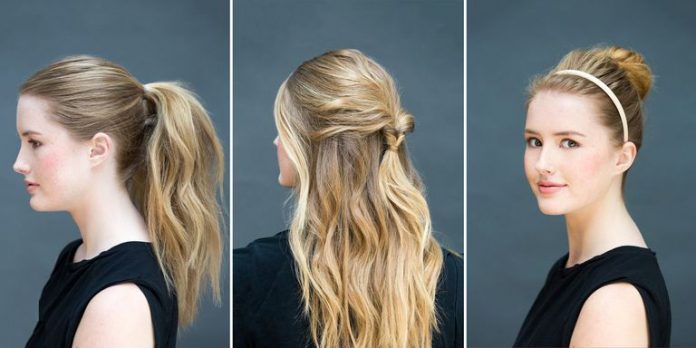 Are you the lucky one to be bestowed with long hair?? You must be thinking what is so amazing about this. Well, there is a lot that you can do with your long hair. There are many stunning hair style that will go perfectly with long lengthen hair and make you look flawless. Even if it is an ordinary day, a simple change in your hairstyle can lend you with an extraordinary look. Also, you can add few hair accessories if you are planning to go to any party or wedding. We bring a list of superb hairstyles for women that will suit your long hair in the most amazing way. Some of them are such which can be made within few minutes especially when you are running late for office and need some captivating look for your new day. The best part is that these are not only easy to be made but take the least time of yours and also save the precious money being wasted on parlor. Let us go through some hairstyle for girls.
Easy To Go:
If you are the one who hates to wake up early and is skilled at getting everything ready at the last minute then this hairstyle will help you a lot. When properly assembled, this easy to go hairstyle is sure to look lovely. All you need is few bobby pins and the perfection to make it. Whether you are going for a professional meet or a casual one, it will give a trendy look.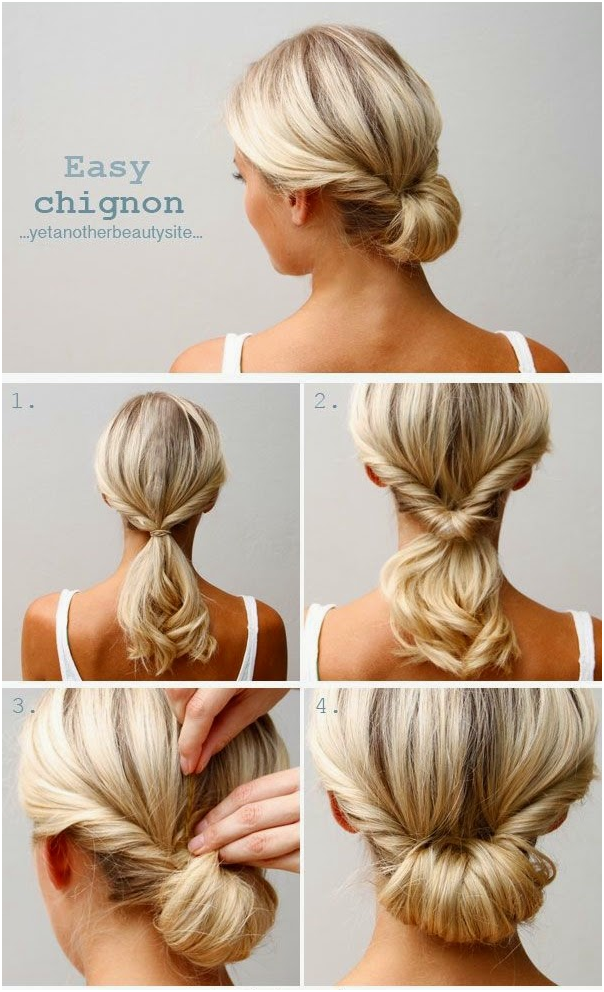 The Hunny Bun:
A graceful accumulation of hair in the form of bun will turn all your friends jealous of your look. This is quick and simple to be made. To lend it perfect shape, you can take the help of a sock and tie it tight. Make sure to hairspray the bun for a shiny look and flaunt your rich looking hairstyle in the most beautiful way. So, are you ready? You will get praises for this hairstyle exclusively for long hair.

A Wavy Look
Is it your first date with your beloved? Make it memorable forever and spread the magic of your appealing look on one and all. For all the ones with long straight hair, this wavy look hairstyle will lend you a distinct look altogether. Though little extra efforts are required to get such a superb hairstyle your efforts will be worth it. Stylish and sleek are the compliments that walk hand in hand when you choose this hairstyle for yourself.

Sleek & Silky
Look the best as much as you can! Whether you wear a sari or anything western, this sleek & silky hairstyle will accompany both. You just need to be peculiar about each step while doing it yourself. Begin with straightening, then section, twist and form a slight ponytail. Then wrap it to one another and pin it properly so that the proper look is visible and the actual grace can be revealed when you style in such a way.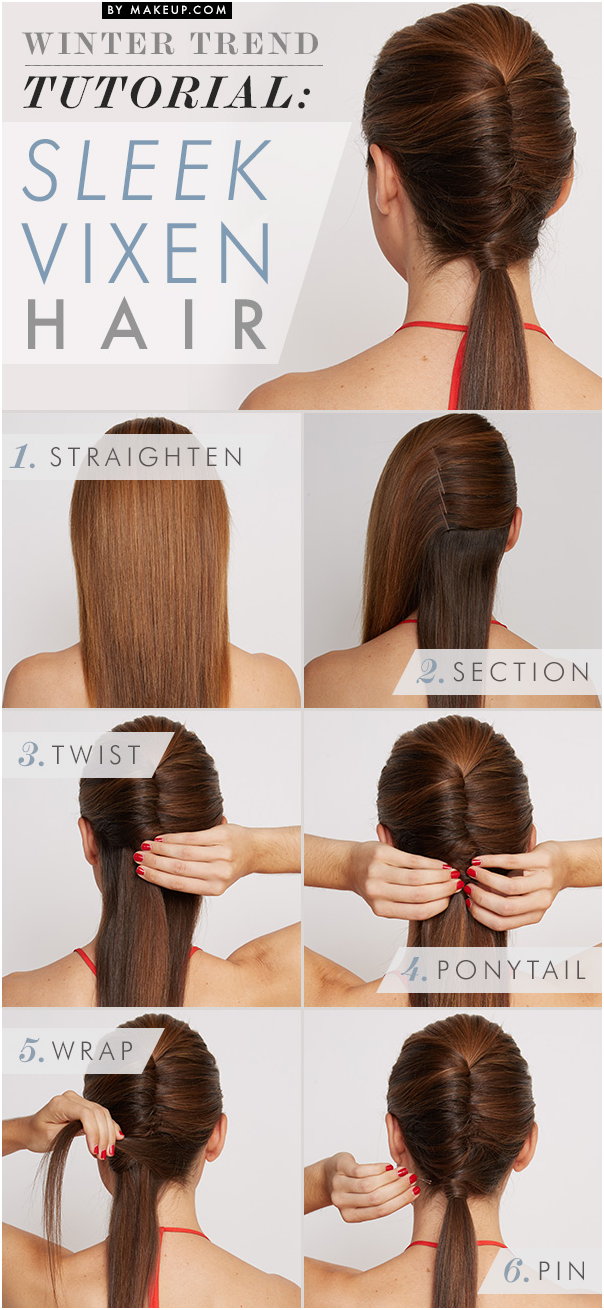 Tuck & Fold
Here comes one of the coolest hairstyle ever! Just like its name, this hairstyle involves two steps only, and that is Tuck & Fold. You need to tuck your hair in the way given in the image and then make a smart fold so that the desired look can be acquired. This is an awesome hairstyle for your friend's birthday party but also casual enough for any professional meeting at your office. So, for when have you kept this reserved for!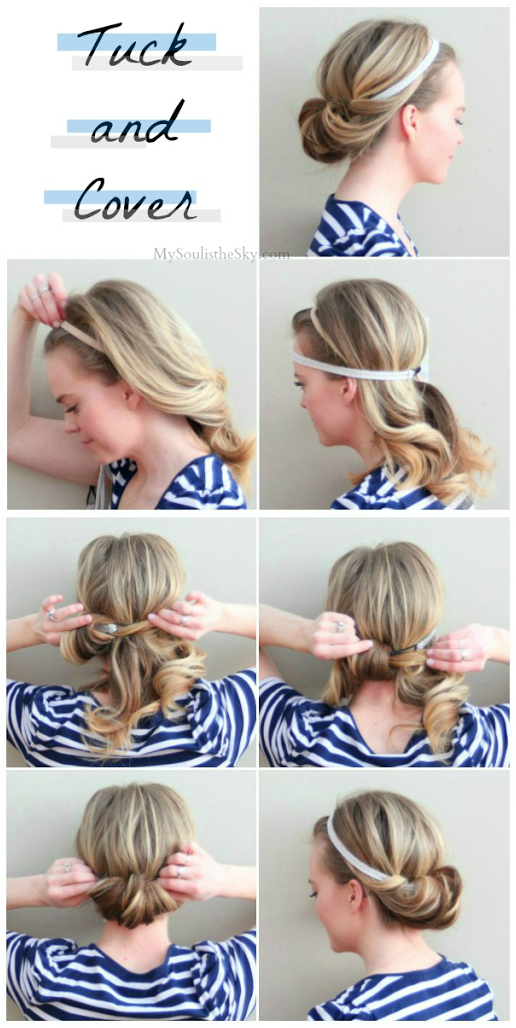 The Wriggled Ponytail
Do you just want a slight change of look? The ponytail is loved by everyone, and its wriggling style makes it look a little trendy. This wriggled ponytail hairstyle will be loved by simple yet stylish girls and will lend you a slight twist in your look in the most decent way. Just mark a point that you pull this ponytail on the side of your face when you tie it. A boho look will accompany this hairstyle in the most appealing way.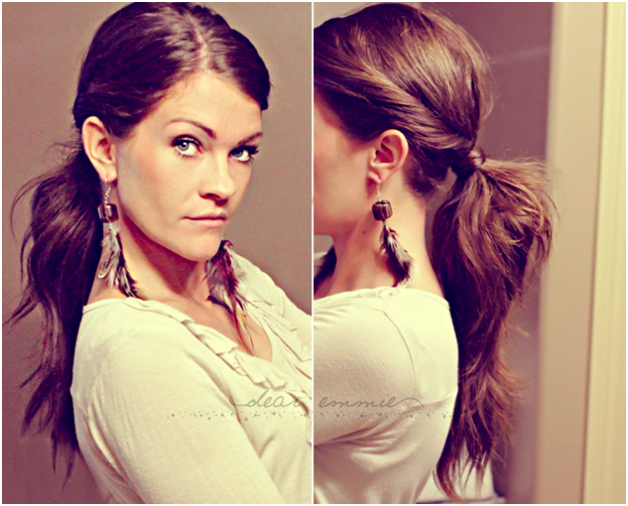 Half Tied & Half-Opened
Straight or curled, both types of hair possessors can get this hairstyle done. This is very easy and takes only a few seconds to be made. So, if you are running short of time to go to the office or reach to a family function, you can quickly go for this half tied & half opened hairstyle. You only need to tuck on two layers of your hair of both the sides and rest will be kept open. Isn't it a nice idea!!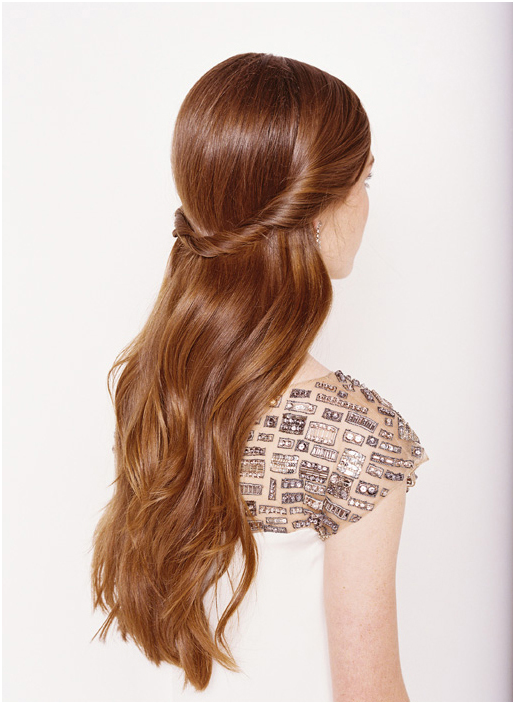 Read More: South Indian Bridal Hairstyles
The Knotted Pony
Once again for all those who are dying heart loved of pony, here is a captivating hairstyle for your long hair. All you need to do is to gather your hair as you do while making a simple pony and then tie a knot to it in spite of any more clutch, rubber band or buckle. Make sure that you tie the knot properly to get the desired expression. A sober taste for the simplicity lovers!

A Twisty Bun
In the hot summers, this twisty bun hairstyle will help you a lot. If you want the hair to be perfectly tied up and do not want them to fall of neck or shoulders, then this hairstyle will be your first choice. It gives you a cute look altogether. Give a slight twist to your hair and then roll them into a bun style. Even if you wear a western attire or a sober, traditional dress, a twisty bun hairstyle will rock your appearance. To add on, if you are going for swimming, such a style of yours can make you look stylish there as well and save your hair from getting wet.

Sleeked Ponytail
Sleeked ponytail is such a hairstyle which is loved a lot by almost everyone in the fashion world. It is the first choice of every fashion-loving girl who wants to look elegant but extraordinarily. Even if you wear the simplest attire, this hairstyle will bestow you with an esteemed look. You can apply serum to give your long hair a shiny look.

Weaved Style Low Ponytail
Again, for the one who loves tied hair instead of opened, the combination of weaving style with a ponytail is amazing. The ponytail is tied to the low height, and hair flicks are left on both the sides for giving a weaving session at the back side which rolls around the pony. You need to keep in mind that your hair should not be washed on the same day else hair won't hold weaving properly. A happy-go-lucky style!

Ponytail with Braid
Are you confused, what to choose; a braid or a ponytail? Both are your favourite!! Then, go with both of them. Given below is an awesome example of a ponytail with braid hairstyle and it looks simply wow. A cute band highlighted with any accessory can add to its overall look. If you have wished to get a girlish look, then this is the right choice. You can also add any flower or ribbon to beautify it.

Twice Twisted Chignon
Though this looks quite complicated to be made, if you follow the correct technique, it is easy. You need to hold your hair firmly while you pass the chignon twice. Keep a beautiful hair pin ready to tuck as soon as the twice-twisted chignon is made. Even flowers and bow will bring out its beauty to the maximum. This hairstyle is an appealing way to flaunt during any wedding or party day.

Read More: Hairstyles for short Hair
The Hair Bow Style
This is also one of the unique hairstyles which will make you stand out in the crowd. Distinct to that of the above one, half hair is kept open, and with the rest of the half, the bow is prepared. It looks as if any artificial hair bow pin is attached to your hair, so you can imagine how captivating it looks. Cute but catchy are the two best words to define its look.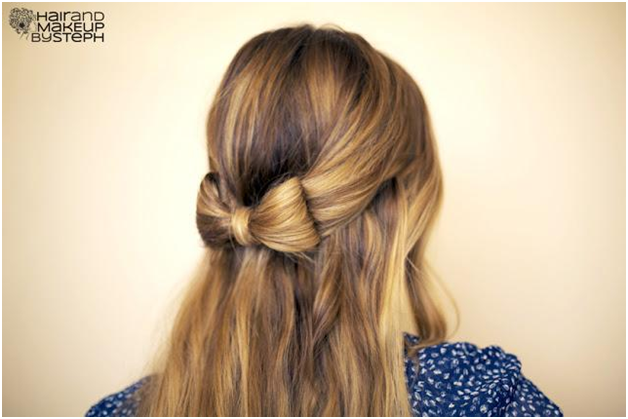 A Quick Guide to Semi-Formal, Non-Formal & Formal Hairstyles for Long Straight Hair and Curly Hair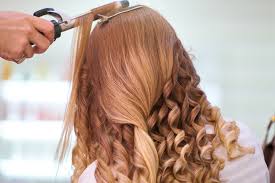 In the world of fashion, there are numerous varieties of hairstyles for long hair. Be it formal braided hairstyles for long hair, formal hairstyles for long straight hair, semi-formal hairstyles for long hair, cute half up hairstyles for long hair, wedding hairstyles from long hair half up, or other easy hairstyles for long hair; you can experiment with infinite possibilities if you own long hair. And while some of these hairstyles are considered to be fashionable, there are others that will just make you look out of place in the eyes of other people.
An Evergreen Idea Related to Easy Hairstyles for Long Hair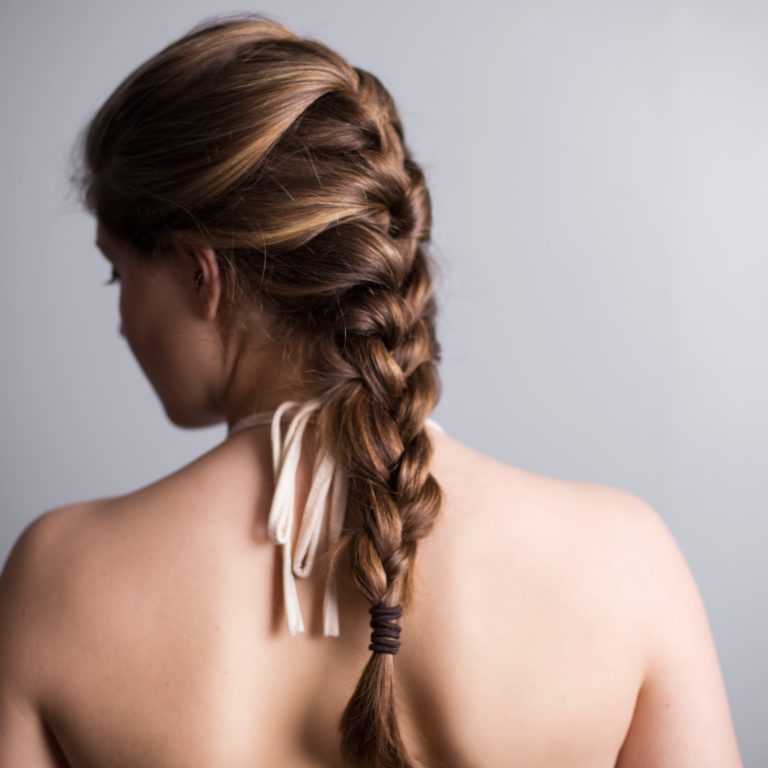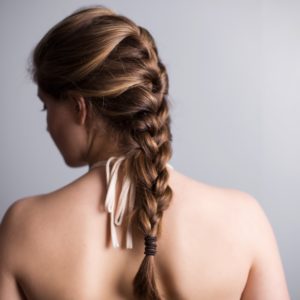 A good example is a braid. Most women like to wear this hairstyle since it is both practical and trendy at the same time. However, if you are one of the ones who have long hair and do not want to go through the process of wearing a braid every day, then you may try to braid your hair only. There are many different types of braid hairstyles. There are formal braided hairstyles for long hair, as well as semi-formal hairstyles from long hair. 
Various Formal & Semi-Formal Hairstyle Ideas for Long Hair
The braided hairstyles commonly include cornrows, and kinks as well.
The most preferable type of braid is the Windsor knot braid. It is very easy to master because of its features, such as its softness and its style that will suit even the wavy-haired girls. However, one thing that should be remembered when braiding your hair is to wear only cotton or silk clothes.3. You can also make use of various different styles of braids such as French knots, skull braids, and bangs braids as well.4. Another of the common hairstyles for long hair is the cowgirl up. This style consists of taking a section of your hair in the front and using some hairspray as a finishing touch.

Image Source

5. But if you want something unique, then you can opt for the usual ponytail, French bun, or the ponytail as well. These cute half up hairstyles for long hair are usually made by tying several hair bands on the front section of your hair and giving it a little finishing touch with hairspray. Such hairstyles prove to be great wedding hairstyles for long hair half up.

Image Source

6. You can also try the layered hairstyle, which can also suit long hair. This particular hairstyle requires you to cover your hair with a bandanna for styling purposes.
Unleashing Un-Braided Hairstyles for Long Hair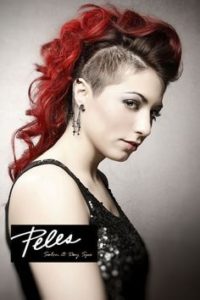 Now, how about adding some spiky or mohawk styles to your hair? Yes, you can get a Mohawk too.
One of the popular types of hairstyles for long hair is the un-braided style. While braiding, the hair is secured in a ponytail, but this does not mean that you can do anything you want.
You can put hair accessories like Mohawks, hair clips, and scalp sprays on your hair in various ways. The style may not look quite the same as a braided ponytail or French bun.
Though there are many other lovely hairstyles for long hair these were few of those which you can quickly make by yourself and add a twist and change in your look. No one can judge that it is not made by a parlor type professional. You will receive endless words of compliments for your new talent when you go with any of these hairstyles. So, have you decided which one to adore for which occasion? Do let us know about the reviews that you earned when got ready with any of the above, your new thoughts and ideas are also heartedly welcome.
You can also check hairstyles for short hairs.