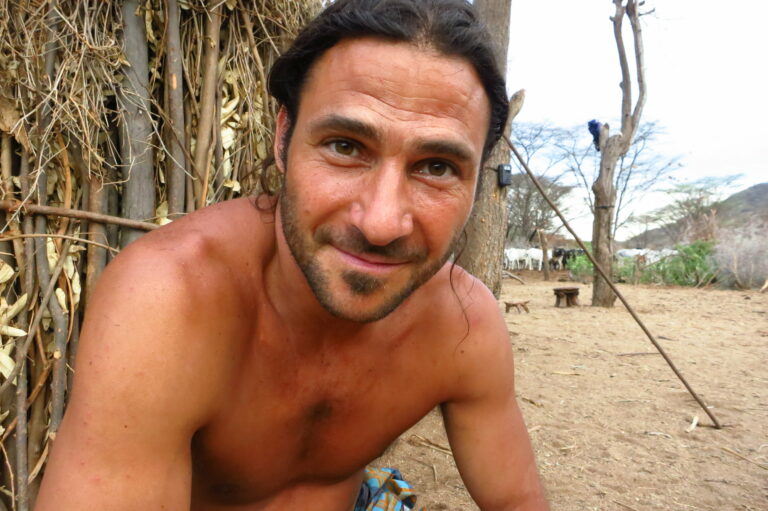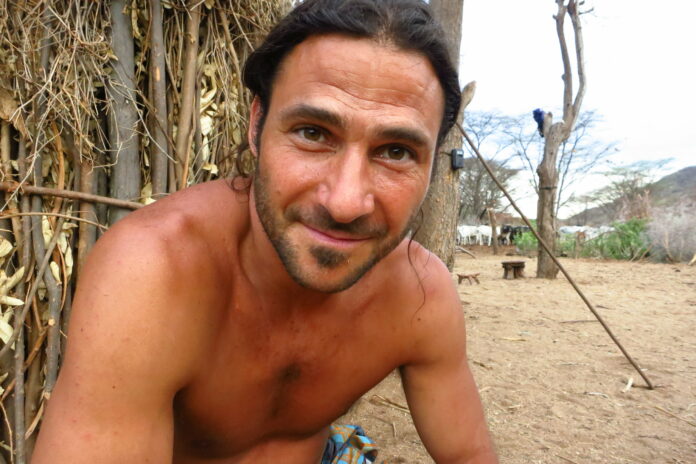 American TV personality Hazen Audel is also a scientist, a teacher, an explorer in the great outdoors, a survivalist, a wilderness trainer, and tour guide, an artist, and a crafter. His work as the host of said National Geographic Channel programs "Survive the Tribe" and "Primal Survivor" is what made him most famous. Audel originated from Washington and has Greek and Native American (Kootenai and Salish) ancestors.
He founded The Wild Classroom, a non-profit web- series that offers top-notch natural history educational content to students and educators for both in-class and at-home viewing. Audel works on his artwork at his production company, Hazen Audel Artworks, while he is not off exploring uncharted territory.
Childhood and Family
On January 25, 1974, Hazen Audel was born in Spokane, Washington, in the United States. He is descended from Greek immigrants, Kootenai, and Salish Native Americans. His mother worked at an insurance agency, whereas his father operated a car pinstriping and signs painting company outside his garage. His sister's number three. He had dyslexia when he was little.
Education
Hazen Audel received a bachelor's degree in biology as well as credentials in art, chemistry, and Spanish while attending "Eastern Washington University", "Northwest Indian College," and "Western Washington University".
At the University of Hawaii, he further researched ethnobotany, the cultural utilization of environmental assets, Meso-American traditional hunting techniques, and tropical ecology. Eventually, he graduated from Whitworth College with a Master's in Teaching.
As an educator!
In Spokane, Hazen Audel was a biology and art teacher at Ferris High School. He has indeed directed expeditions to the Amazon, Central America, and the South Pacific while working as a wild educator and leader for Boulder Outdoor Survival School and Outward Bound Outdoor School.
Being an outdoor adventurer and survivalist!
Hazen Audel has had a strong interest in the natural world since he was young. He made the decision that he wished to go to the jungle after finishing high school. He obtained some cash in various ways, then departed for Ecuador.
He arrived there and proceeded to the jungle, where he set up camp along a deserted river. The indigenous people then came up to him and embraced him inside their houses, sharing their fishing techniques and spots with him. Audel claimed that he adopted their way of life and that they became his family.
Audel has since visited numerous countries and engaged with indigenous people, perhaps while hosting his Nat Geo broadcasts and frequently on his own. He is a well-known opponent of industrialization and a strong supporter of environmental preservation.
Being a reality television star!
Hazen Audel began hosting "Survive the Tribe" in 2014. The show features Audel conversing with numerous indigenous tribes from around the globe and participating in their daily activities. Audel, a professional scientist who serves as a survivalist coach, integrates into the tribes by consuming their food and adopting their customs. The program's second season debuted on National Geographic in 2016.
In 2016, he took over as the host of his brand-new program, "Primal Survivor." His travels across some of the world's largest, toughest, and unforgiving environments are central to the story, where he learns survival skills from the locals. The program has so far been broadcast on Nat Geo for four seasons.
The Artist!
He creates "large-scale creative hardware and components that will be used in commercial structures and residential dwellings," as per Hazen Audel. He also creates little sculptures and jewelry. He has acknowledged drawing inspiration from his dad's job and the Art Nouveau artists of the 1800s and early 1900s. Local painters like Ken Spiering and Harold Balazs have also inspired him.
In his native Spokane, Audel manages the Hazen Audel Artworks. Additionally, he shares ownership of Native Ways Outdoor School.
Read More- How Much Is Jason Newsted Net Worth?
CONCLUSION
In conclusion, the article has attempted to give you information about "Hazen Audel". I hope the language in this post is clear and understandable.
FREQUENTLY ASKED QUESTIONS
Q1) where is hazen Audel from?
Ans- Hazen was born and reared in Spokane, Washington, and is of Greek and Native American Kootenai and Salish origin.
Q2) Is primal survivor fake?
Ans- Of course, it isn't real. Dramatisation is rampant. Does not imply that it is not enjoyable to see.
Read More- Let's know about Ramneek Sidhu!