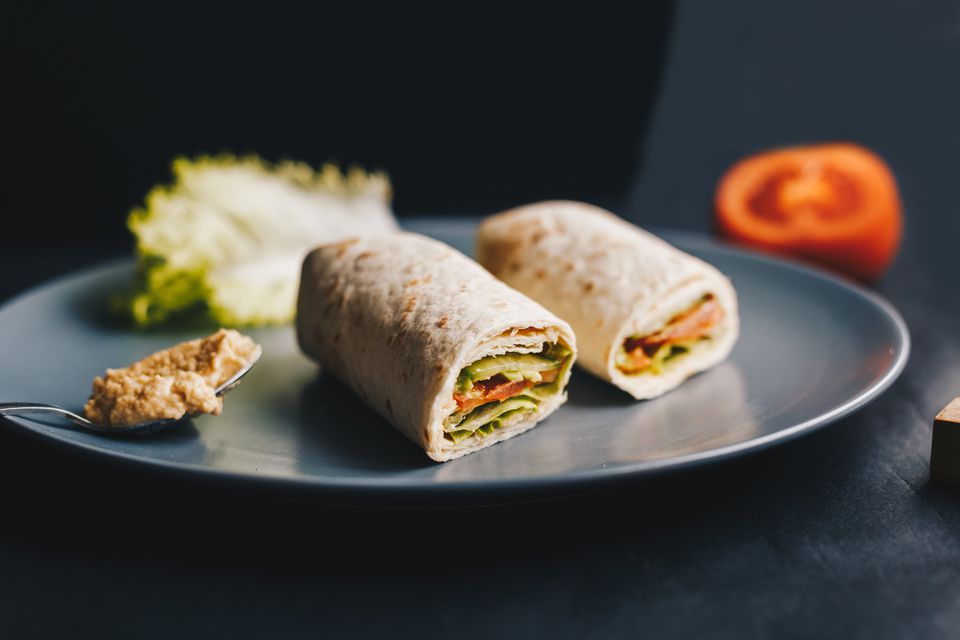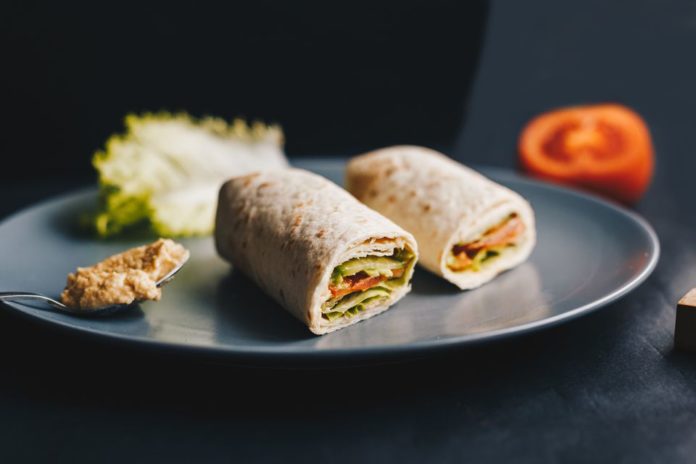 Kids are picky eaters. Making them eat healthy food is a task. Finding kids friendly lunch ideas for school is not easy. If you are wondering what to prepare for your little kiddo's lunch, then you are in the right place. We have included vegan recipes for kids lunch boxes and other healthy options like Avocado toast and pasta salad. These lunch box recipes for kids will make your morning hassle easy.
Vegan Hummus Avocado Wrap
Do you want to introduce vegan lunch box recipes for kids? Then try this Vegan recipe For Kids Lunch Box. This healthy vegan Hummus & Avocado wrap is perfect for kids' lunch boxes. This wrap sandwich is loaded with vegetables, cucumbers, Sprouts, and Avocado. This is a great kid's friendly, healthy lunch idea for school.
Ingredients : 
flour tortilla ( one)

hummus or vegan cream cheese (3 tablespoons)

avocado (1/4 -sliced thin)

green lettuce (1/3 cup)

alfalfa sprouts (1/3 cup )

tomato slices (2 to 4)

Optional: pickles, cucumber slices
How To Make:
Microwave tortillas for 10 seconds if they have been in the fridge to bring them to room temperature.

Spread hummus at the center of the tortilla. Arrange avocado, sprouts, lettuce, tomato, and all the remaining ingredients on the tortilla at the center.

Wrap the tortilla to form a roll.
Avocado Toast
This crunchy, creamy bite is perfect for kid's school lunch. Multigrain bread adds to the flavor, and who doesn't love a good toast? This school lunch idea packed with deliciousness is a must-try Kids school lunch recipe.
Ingredients :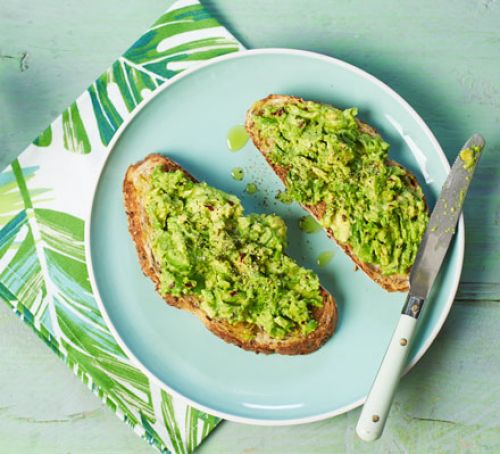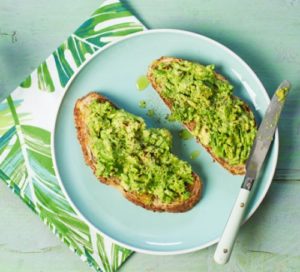 slices of toast (2- multigrain, thick slices)

One avocado

olive oil (1 teaspoon)

sea salt (1/4 teaspoon)

lemon juice

(1 teaspoon-freshly squeezed)

red pepper flakes (1/4 teaspoon)
How To Make:
Take the bread slices and toast them to desired crunchiness.

Peel the avocados and pit them to form a fine paste-like consistency.mix lemon juice while mashing.

Apply the avocado on both the toasted slices. Drizzle some olive oil and sprinkle chili flakes(optional) and salt. 
Wagon Wheel Pasta Salad
Pasta is every kid's favorite. This easy pasta salad is a delicious addition to a kid's lunch box recipe. This Kids friendly lunch idea is an excellent option for school.
Ingredients : 
wagon wheel pasta (6 ounces)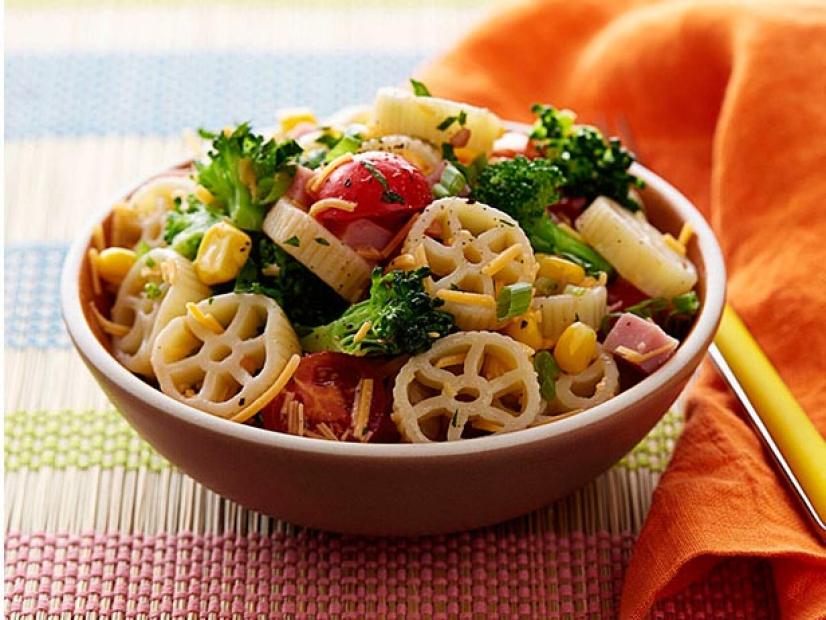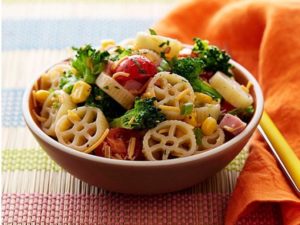 red wine vinegar (1 tablespoon)
corn kernels (1/2 cup )fresh or frozen
garlic clove (1 small-minced)
kosher salt (1/2 teaspoon )
extra virgin olive oil (3 tablespoons)
tiny broccoli florets (1 full cup)
black pepper(1/2 teaspoon-freshly ground)
reduced-fat cheddar cheese (2 ounces- shredded)
thick-sliced ham (2 ounces- small cubes)
cherry tomatoes(1 cup scant halved)
chopped parsley (1 tablespoon)
scallions(2- sliced )
How To Make:
Boil water in a medium pot and cook pasta. Add corn kernels and broccoli florets to the pasta bowl just when about 30 seconds are left for the pasta to cook. Drain the water out and run pasta in cold water. 

Whisk garlic, olive oil, red wine vinegar, salt, and black pepper together.

Add pasta, corn, and broccoli to a bowl and mix in ham, tomato, cheese, scallions, and parsley. Toss them all together.

Serve fresh, or you can also store it in the refrigerator for up to 5 days in an airtight container.
Puffed Rice Balls
This puffed rice snowball recipe is a good option for Kid school lunch recipes. This recipe is a much healthier version than the Marshmallow treats. This is a great after sports practice snack and also good for small kid's lunch box. Mix in some almonds, apricots, sunflower seeds, and flax seeds.
Ingredients : 
Cooking spray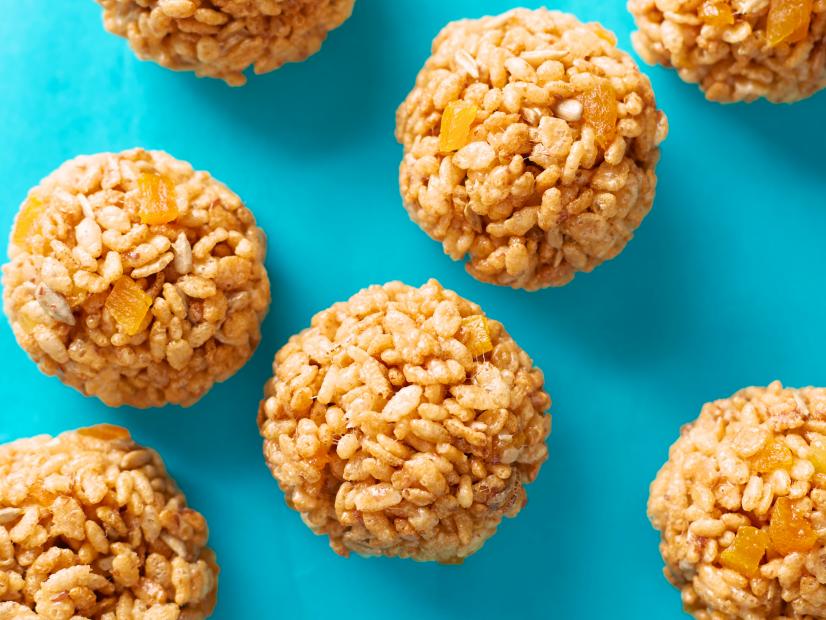 mini marshmallows (2 cups)
light agave syrup (1 teaspoon)
flaxseeds (2 tablespoons ground)
unsalted butter (3 tablespoons)
Kosher salt
puffed-rice cereal (4 cups)
dried apricots( diced-1/4 cup (about 2 ounces)
unsalted hulled sunflower seeds (2 tablespoons- roasted)
How To Make:
In a metal bowl, spray cooking spray. In a separate saucepan, cook butter, agave, ¼ tsp salt, and marshmallows over medium heat. Cook for about 3 minutes until the mixture is blended completely. Take the pan off the heat and add puffed rice to the mixture. Stir nicely to coat properly.

Transfer this mixture to the metal mixing bowl. Sprinkle seeds and apricots on the top. Mix nicely.

Form 8-9 small balls of the mixture. Let the balls cool and wrap with plastic wrap.
Read More:- Try Easy Homemade Fresh Salsa Recipe