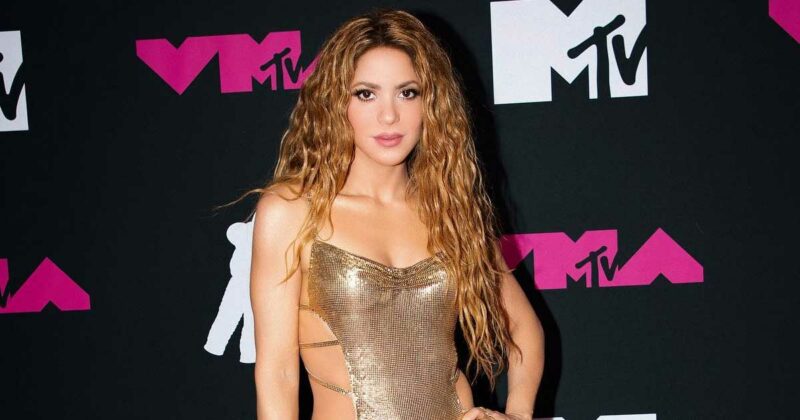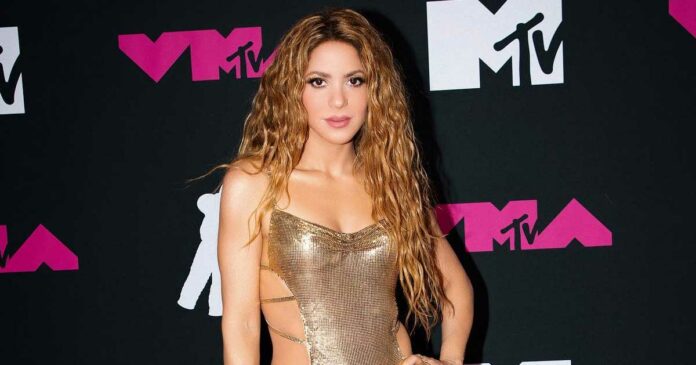 How old is shakira – Shakira, born in Barranquilla, Columbia, has been dancing and singing for 20 years and even more. She is famous and often called the "Queen of Latin Music." Everyone is curious to know how old is Shakira. As she is 46 years old and has sold many records, more than 95 million! This makes her one of the most popular music artists ever. She also helped other Latin artists become famous around the world.
This year, Shakira got the Billboard Woman of the Year award. She got many other awards during her career, like three Grammy Awards, thirty-nine Billboard Latin Music Awards, and twelve Latin Grammy Awards. She even has a star on the Hollywood Walk of Fame.
Even though she has had much success, Shakira had some sad moments, like when her ex-partner left her for a younger woman. However, she is still confident at 46 and believes in hope, which helps her deal with all the problems in her life.
Started music at a very young age
When Shakira was a little girl, she loved performing. When she was four years old, her dad took her to a restaurant where she danced on a table to a special drum. She also enjoyed singing at her Catholic school, but they did not let her join the choir because her voice was too strong.
Still, she did not give up. At school, she would dance and become known as "the belly dancer girl" every Friday. She started writing too. At just four years old, she wrote her first poem, "The Crystal Rose." She saw her dad writing stories on a typewriter, and at seven, she got a typewriter as a gift. She used it to write poems that later became songs.
Shakira started performing at local events, but a Sony Columbia executive said no to her. However, she did not lose confidence. Later that year, she sang 3 songs for different Sony executives, and they were so impressed that they signed her to make 3 albums before she even became a teenager.
Early successes of Shakira
When Shakira was only thirteen, she made her first album, "Magia." However, her second album, "Peligro," did not make her happy, so she took a break from her music career to finish high school.
In 1995, she returned to the music world with Sony Music and made her third album, "Pies Descalzos." It became famous worldwide and had six popular songs. "Dónde Están los Ladrones," her fourth album? It was made with the help of music legend Emilio Estefan Jr. Moreover, it was released in 1998 and sold over 7 million copies worldwide.
She was even nominated for a Grammy Award, and MTV Unplugged, her 1st live album, was considered one of her best live shows. She did not go back to her early days when people did not appreciate her unique voice.
Shakira started making an album in English and learned the language with Gloria Estefan's help. Her first English song from this album was "Whenever, Wherever" (called "Suerte" in Spanish). In 2002, she did something great.
She sang "Dude Looks Like a Lady" at Aerosmith's MTV Icon show. She also performed with famous singers like Cher, Celine Dion, Whitney Houston, the Dixie Chicks, and Mary J. Blige, at VH1 Divas Live Las Vegas. It was a big moment in her career.
Shakira became very famous
As the years passed, Forbes said Shakira was the fourth highest-earning female singer in 2008. She sang at the Lincoln Memorial, worked with a South African group called Freshlyground, and performed at the start and end of the World Cup in 2016.
Instead of changing how she performed to fit the huge Super Bowl audience, she did champeta and maple dances, showing her confidence to millions of people.
Shakira's complicated personal life
In 2000, Shakira started a ten-year relationship with Antonio de la Rua, a lawyer from Argentina. However, they later decided to separate and said it was their choice. Even after they broke up, they still had a business connection.
However, in 2013, he sued Shakira, thinking she owed him $100 million after she suddenly ended their partnership in business. However, later, his lawsuit was thrown out by the court.
Shakira began a relationship in 2011 with Gerard Pique, a Spanish soccer player 10 years younger than her. They had two sons, Sasha in 2015 and Milan in 2013. People liked them a lot, and they even made it to Forbes' list of the most powerful couples in 2013. Sadly, their relationship ended in 2022 when Pique was found cheating with a younger woman.
Some FAQs
How old is Shakira?
Shakira age is 46 years old as of October 12, 2023.
Who is Shakira husband?
Shakira is not married. She is in a long-term relationship with Spanish footballer Gerard Pique, and they have two sons together.
What is Shakira net worth?
Shakira net worth is estimated to be around $300 million.