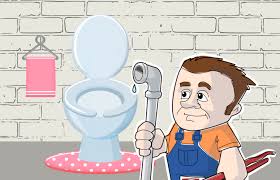 If You are Wondering whether Plumbing is a popular choice of career, then let me tell you, yes it is! Plumbing is a popular choice of career.  It is a great profession to chase. You will never be bored with the work and you will get to do a variety of tasks such as installation and repairing, solve plumbing problems and work at different sites and locations, unlike 9-5 desk jobs. Plumbing businesses offer great job security. Even when the economy is slow, the requirement for plumbing services will persist. Getting into a plumbing business is not that easy. The competition is increasing every day and you need to acquire proper knowledge and experience to get into this profession. Walk down the path of a successful career by becoming a licensed plumber. If you want to know how to become a plumber and how long does it take to become a plumber, then this article is for you. The education and license requirement varies from state to state and local areas. Below are the basic steps you need to follow to become a certified and qualified plumber.
How to Become a Licensed Plumber?
Preparing Through School
Start preparing from school- certain high school offers classes that will be helpful for your plumbing career in the future. It is important to have a basic knowledge of writing, reading, science, and math to pursue any career of your choice in the professional trade industry. Plumbing work requires advance knowledge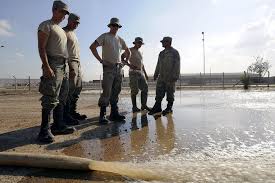 of science and math since this job involves accurate measurement work and gauging work. High school or other equivalent education you should take are:
Geometry
Algebra
Thermodynamics
Metric units
Biology
Get High School Diploma or GED- Continuing education to graduate high school is essential or you should get a GED to enroll for further apprenticeships and vocational training programs. To become a successful plumber you need to have a strong base in math, science, and computers. It will be helpful if you do a course in blueprint reading and drafting if your school offers that. Scoring good in your ACT's, especially in math is considered crucial in obtaining a plumbing apprenticeship later.
Research Higher Education- Research for the Community college near your place. Choose a school that offers specialized plumbing programs. Some community schools offer a one-year vocational degree while at some schools you will get two associate's degrees. Talk to your high school counseling services if you are not sure what option to choose.
Take Vocational Plumbing Courses- You are not required to get a college degree if you have decided to become a plumber. However, you will have an advantage if you will complete plumbing coursework at a technical college or accredited plumbing trade school.
Certain plumbing apprenticeships require you to do coursework before applying.
Apprenticeships for plumbing are very competitive; completing coursework will give you an edge.
Enroll In Vocational Training- Sign up for vocational classes. You will get certified in drainage systems and water supply and also piping equipment. You can also choose to specialize in a particular niche. Today there is a drastic shift towards conserving water, you can get specialization done in this niche.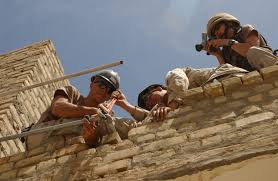 Join Apprentice Program (How To Become Plumber Apprentice?)
Research for local plumbing companies- you will find a plumbing company that offers an apprenticeship to people who are willing to learn. Make a proper resume listing your skills and jobs relating to being a plumber. It doesn't matter if you haven't worked as a plumber list down your other work experience. Do not forget to mention the plumbing degrees you received. Give your resume to the manager of plumbing companies.
Apply For Plumbers Union- It will be a little difficult to join a union as an apprentice, but if you get it the training and experience will be useful. You can apply in United Associations; it is a long-recognized union that has many branches beyond plumbing.
Work With a professional- apprenticeship program includes working with someone day to day that has been through all the steps already. In apprenticeships, you will be assigned a mentor to work with, and others offer support groups of rotating experienced plumbers. Take as much knowledge and experience you can from these professionals. You may also get paid when working as an apprentice.
complete an apprenticeship program- the apprenticeship programs provide comprehensive on the job training which is a combination of the classroom coursework, and on the job training on how to become a plumber. Apprenticeships last for about 4-5 years and you will need to attend for a specific number of hours every day in order to get a plumbing license. You might be required to take the aptitude test for applying.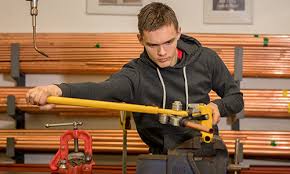 Getting a Plumbing License
Research State's requirement- The license for plumbing is not issued by the federal government. Every state has different rules for a plumbing license application. Check state requirements and look for a government entity that issues a license.
Learn the faction of license- Different local and state governments require different plumbing license levels. Some license degrees are as follows:-
Journeyman plumbing license requires 4 years of training minimum under a master plumber.
Apprentice plumber does not require license eventually you will hold a license after training itself.
Master plumber licensing has rigorous requirements. You will need a letter of recommendation along with a journeyman plumbing license.
Apply For License- Check with your state's website for the license requirements and meet them all. Fill out the application online or offline as per the availability.
Prepare for licensing Exam- After you have applied for the license and you have qualified all the requirements, you will receive a practice test packet. Review the practice material and study carefully to understand everything. Keep apprenticeship notes and textbooks to study. The exam will be for 1.5 to 4 hours depending on for which license you are giving the tests.
Get licensed- After you have taken the exam you will need to work independently as a plumber to get licensed. Thoroughly understand everything from the exam material because after the license expiration you will have to apply for an exam again to keep your title.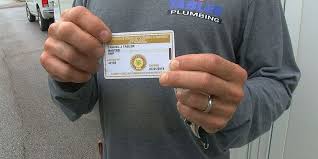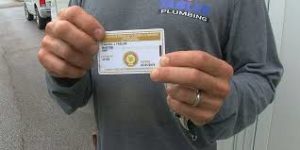 FAQ'S Answered:-
How long does it take to become a plumber?
It takes almost 4-5 years for completing apprenticeship completion and then you become a journeyman plumber. If you want to get other plumbing licenses you will need to apply with your local or state government.
What are the job prospects?
According to the statistics of the Bureau of Labor, the employment rate of plumbers, steamfitters, and pipefitters will rise by 21% in 2012-2020. This is a fast average growth than other occupations. The BLS predicts that licensed and qualified plumbers who also have welding experience will have the best career growth and job prospects.
How much does a plumber earn?
The average yearly pay for pipefitters, plumbers, and steamfitters was $49,140 during 2012 in the US. The lowest was $29,020 and around the top ten percent plumber made more than $84,440.
What are the long term prospects of career for plumbers?
A Journeyman plumber can continue pursuing further education for higher training and get specialized in a particular field. Continuing education is also made available by the union to the apprentices. As a journeyman plumber gains more experience and extra training, they can get licensed as a specialty or master plumbers. A master plumber is qualified to design different plumbing systems and can start their plumbing businesses.
How to find a job as a plumber?
Your first job as a plumber will be to work as an assistant to a specialized experienced plumber. Find contracts or permanent jobs by using classified ads in a local newspaper or job boards.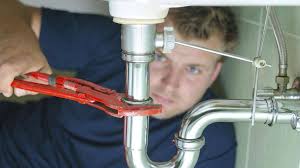 What is the state requirement for licensing?
Every state has a different requirement for licensing. Below we have mentioned the license requirement for some of the states in the US.
Alabama- you need 2 years of apprentice experience to become a journeyman plumber. You need at least one year of experience as a journeyman to become a master plumber along with passing the examination.
Arizona- you need a contractor license to work in Arizona. A special residential contracting license allows the installation and repair of gas piping, and water piping systems. Specialty commercial contracting license allows alteration, installation, and repair of plumbing within the lines of the property.
California- you need a state contractor license. You have to show four-year experience as a journeyman plumber, a foreman, and contractor, supervising employee or owner-builder. You should have a $15000 bond; pass law and business exam and trade exam.
Connecticut- you need a state license to work in Connecticut. You need to complete the apprenticeship program or any equivalent training and pass trade exam. Work as a licensed journeyperson for two years and pass trade, business, and law exams.
Florida- Get a state license with the Florida Department of business and professional regulation. You must have proof of 4 years of combination experience education. You need to have public liability, worker compensation and property damage insurance accompanied by passing an exam.