Choosing a perfect engagement ring is a critical task. An engagement ring must look like a token of love, and that is what makes it challenging to opt for the best one. There are several options available that can confuse you and may leave you with so many choices or no choice at all. The first thing is to set your budget and suitable design, then limit your search area. We have collected some design ideas for you to choose a perfect ring to celebrate your relationship and love.
GO FOR LOVE BANDS
Love bands are becoming more and more popular day by day. A couple can gift each-other one because suitable love bands for guys as well as girls are available. Some of the bands come in a combination that works as a symbol to recognize a couple as the same. These bands are available in metallic form as in silver, white gold, platinum, and gold.
These bands can be kept simple, or a diamond can also be added above it. As diamond rings turn out to be the best gift, a love band can also be converted to a diamond band. To make it more customized, couples prefer to carve each other's names on their bands. One can get a beautiful band within his/her suitable budget.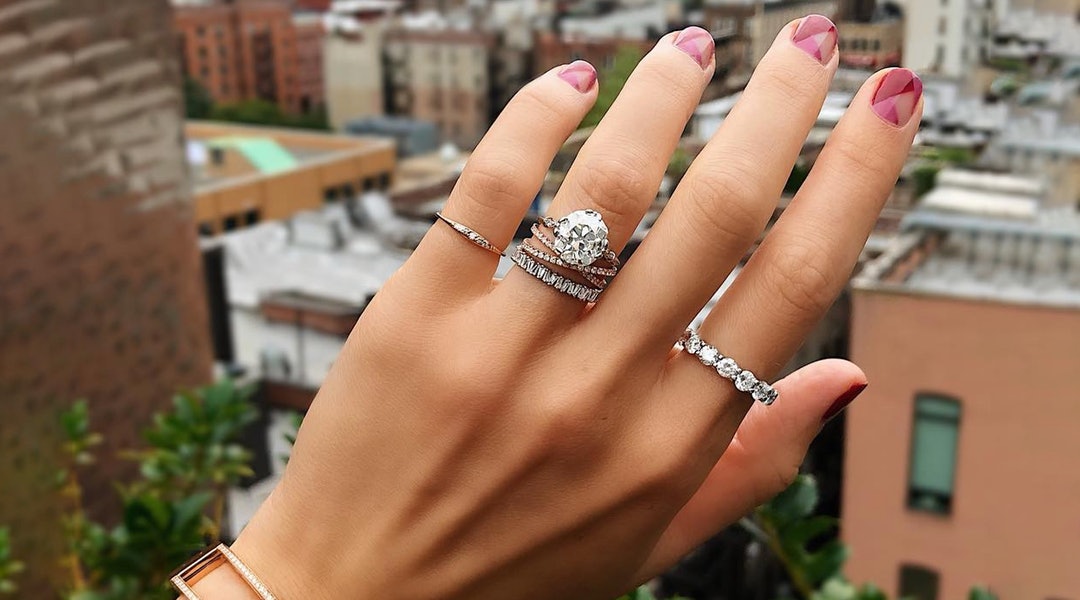 SAY YES TO SOLITAIRE
A solitaire is considered as an exclusive engagement ring layout that is still favored by most of the people. A lot of women choose it over any other ring but the fact that solitaire is far more expensive, can't be ignored. Standard diamond rings come cheaper than that of solitaire because they have smaller diamond studded over them in comparison to solitaire.
You can choose any shape you like the most out of oval, pear, round, rectangle, square, etc. The women who want a solitaire ring know that it can never get old. The solitaire ring can be made more beautiful by adding small diamonds around the big one, but only when your budget allows you to do so. 
CHOOSE NEVER ENDING SPARK THAT COMES WITH DIAMOND RINGS
If your budget or liking doesn't allow you to buy a big diamond, i.e., solitaire, then you can go for a small one. It's all about your preference, whether you like a simple ring with a tiny diamond studded on the top of it or you want to own an elaborated and flashy one. Options are not less; you can find a lot of alluring diamond rings teamed up with excellent designs and unique shapes. You can find the best one in a nominal budget.
NEVER FORGET TO SEARCH FOR DIFFERENT GEMSTONES
Many people have moved to the other gemstones' rings from the conventional gold or diamond rings. They prefer to use different gemstones on their ring because such rings look entirely distinguished and unique than the other ones. One can choose any suitable one out of the gems like ruby, sapphire, emerald, etc. One can also add diamonds around the gemstone of his/her choice. Before gifting such a ring to your beloved, be sure about their preference for the same.