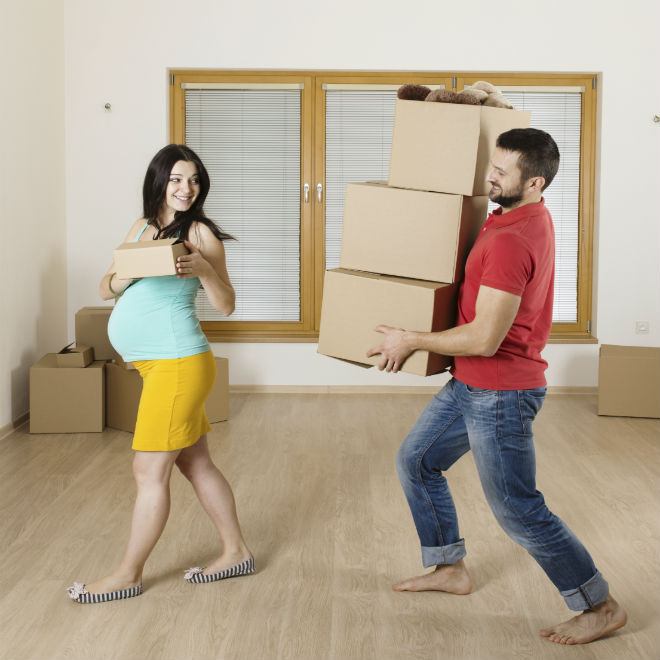 Relocating to a new home can be tiring and time-consuming. But, it can become even worse if you have to pull it off while you're pregnant. With your doctor appointments and sensitive health condition, your movements are restricted, making the relocation a lot more difficult. Luckily, there are ways that can help you relocate despite being pregnant.
If you've decided to move anytime soon, below are a few tips for dealing with a house relocation during the pregnancy:
Plan Your Relocation
Just like other successful relocations, you need to plan the process ahead of time. This is especially true if you're pregnant and you want to save yourself some headaches in the long run.
To get started with planning, you should have a to-do list which outlines all the necessary tasks such as packing, decluttering, cleaning, and many more. Also, don't forget to add the corresponding deadlines of each task to make sure you accomplish it on time without delays. Remember, the more you're prepared for the move, the more successful your relocation would be.
Get The Right Timing
As mentioned, pregnancy can be a complicated phase in a woman's life. Thus, if you're pregnant, you'll surely don't want to end up moving while experiencing physical discomfort. This is where getting the right timing of your relocation becomes beneficial.
In case you have a control over the schedule of your relocation, then you should set the date during the second trimester when the sickness of the first trimester is over. Typically, pregnant women during the second trimester have more energy mentally and physically.
Hire Experienced Movers
If you want to make your long distance relocation a breeze, then hiring a long distance moving company can be an excellent idea. With their experience, skills, and experience, moving during your pregnancy would be more seamless and hassle-free.
Instead of tackling the relocation by yourself, you can entrust the difficult aspects of the process to the professionals. By doing this, you can pay attention to keeping yourself and your baby safe and healthy throughout your pregnancy.
Follow Some Safety Measures
When moving, there might be some circumstances in the house that pregnant women like you should be aware of. For example, you might have a heavy object to move or a dangerous flight of stairs to climb during the relocation. So, to avoid these safety issues, the following measures should be followed:
Always use a back support belt and wrist braces to reduce the potential physical damage;
Use comfortable shoes to remedy some balance issues;
After packing or unpacking, do some gentle stretches to help your muscles relax and avoid injuries.
Ensure Proper Nutrition
During busy moving days, it can be difficult to eat or drink properly. In some cases, you might end up eating burgers, pizza, and other processed foods which can result in poor eating habits. Unfortunately, having poor nutrition can affect the growth of your baby.
Therefore, to ensure you receive the adequate amount of nutrients you and your baby need, you should consume healthy foods to fuel your body. For example, you should eat foods rich in protein and fat for energy and stamina. Also, take note of the amount of calories your body needs so you have the energy to tackle the relocation.
Minimize Stress
Moving to a new home while pregnant can be stressful to you and your body. So, it's essential to try your best to minimize all the anxiety you're feeling. You can do this by doing the following:
Stay active: To get your mind off of your anxieties, be sure to stay active by doing daily walks, exercises, and yoga.
Have dinner with family and friends: To reduce the stress you're feeling, it can be a good idea to socialize with good friends at a dinner party.
Deep breathing: To ensure your mental health, you should be well-rested during the pregnancy process. So, find time to do deep breathing to minimize overall stress levels.
Sleep well: Make sure to get plenty of uninterrupted sleep each night to reduce stress and anxiety.
'
As you can see, there are many ways to minimize your stress levels when relocating during the pregnancy. Thus, to get the most out of these effective ways, it can be a good idea to work with one of the best moving companies in your area. That way, you can rest knowing your move is well taken care of from start to finish.
The Bottom Line
Indeed, the key to hassle and stress-free moving is planning and preparation. Thus, if you're moving to a new home during your pregnancy, follow the tips mentioned above in mind and you're able to deal with the entire process seamlessly and successfully.
Remember, moving while you're pregnant can be a tough job. So, make sure you're well-prepared to avoid complications later on.