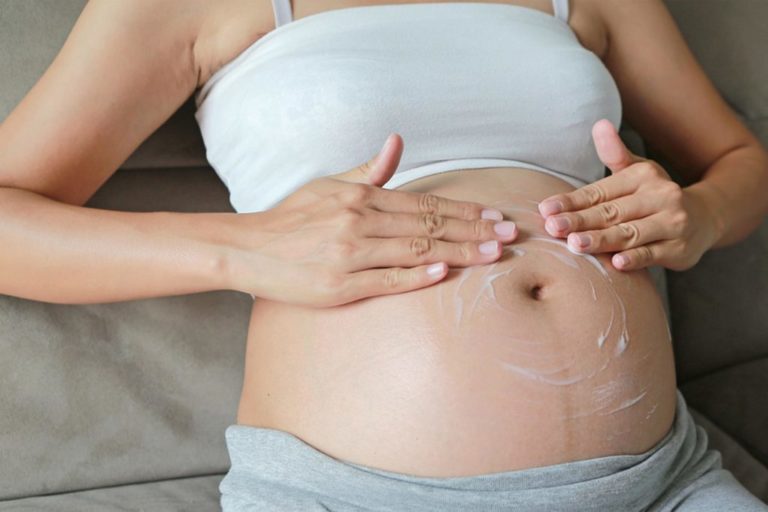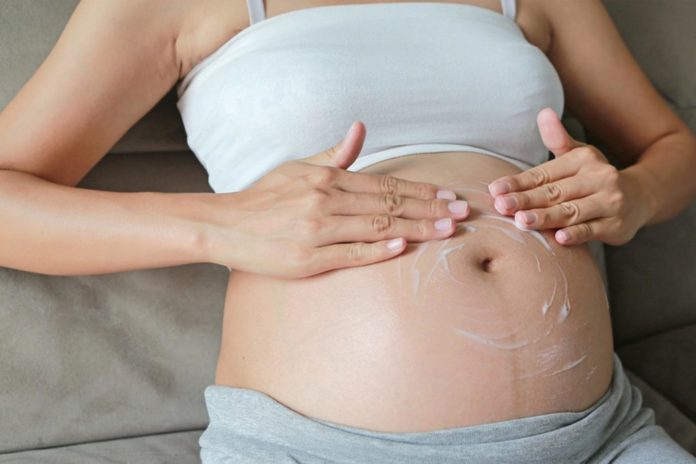 Stretch marks after pregnancy are common among women. You might get fine lines mostly in areas of the body that are prone to accumulation of fat like tummy, thighs, arms, hips, and abdomen. These scars develop due to sudden fat loss or hormonal changes. If you are scrolling on this page, then you must be surely thinking about how to remove pregnancy stretch marks and looking for stretch marks removal treatment. We are here with a solution to how to clear stretch marks. We have summoned complete information regarding stretch marks cream and home remedies for removing stretch marks in order to help you in getting flawless and clear skin.
Home Remedies for Removing Pregnancy Stretch Marks
We understand that it is difficult to fight with stretch marks after pregnancy. But we have got you some amazing home remedies to get rid of those stubborn stretch marks. 
Oil Massage
Oil massage is of the best stretch marks removal treatment. All you need to do is appropriately massage your bust, belly, and hips in the best possible way. A gentle massage is useful to increase blood flow, and it ultimately breaks up the tissues of scars that lead to stretch marks. It would be better to use high-quality healing oil rich in vitamins and minerals required to repair stretch marks. For extra healing, take a warm shower for ten minutes just before the massage. It will soften your skin and open the pores and will provide you with better results. 
Stay Hydrated
I guess I am not the first person to tell you the importance of staying hydrated. Its cliché as well as true at the same time. Drinking adequate water provides your skin with the ability to remain healthy. When skin cells get proper water sully, they become able enough to function properly and recover from the stretch marks caused by pregnancy. It would be better to drink eight cups of water every day in order to keep the skin cells healthy and hydrated.
Exercise 
Exercising is an effective home remedy for removing pregnancy stretch marks and a perfect solution to how to clear stretch marks. Light exercises like yoga and walking are good for strengthening the muscles of belly, hips, and thighs. Strengthening these muscles is useful for tightening the loose skin having stretch marks, and it is even good for faster healing. You can opt for any exercise you enjoy the most, like pilates, running or yoga. 
Egg White Peel
Egg whites are rich with beneficial nutrients like magnesium, potassium, protein, and riboflavin. These are useful nutrients for skin health and good for healing the pregnancy stretch marks. Proteins are good for maintaining skin elasticity and growth. Potassium is helpful in putting moisture back to the skin, and riboflavin eliminated toxic free radicals. 
In order to apply egg white, separate egg whites from the yolk and apply it on the stretch mark. Wash the white peel after 15 minutes with warm water for better results.  
Honey
Honey is loaded with antiseptic properties and is suitable for reducing the appearance of stretch marks. It is a perfect solution to the question, how to clear stretch marks. But for better results, it would be better to use unprocessed and unfiltered honey. In order to use honey, apply it on a cloth. Place the cloth over the stretch marks until honey dries. Then rinse off the honey with warm water. 
Aloe Vera
Aloe vera is good for healing skin and is good for soothing skin. But we advise you to use fresh aloe vera gel rather than using an artificial one. For better results, you can rub aloe vera gels directly to the stretch marks. Leave for 15 minutes and apply it twice a day.  
Lemon Juice
Lemon is known for its skin lightening properties. Lemon juice is acidic in nature, which makes it beneficial for healing skin conditions like pimples, acne, and dark spots. These properties are also helpful for reducing the appearance of stretch marks. All you need to do it apply fresh lemon juice on the stretch marks and rinse it off after ten minutes. 
Stretch Marks Cream
You can also use specialized stretch marks cream, and stretch marks removal oil to get rid of the stretch marks. Stretch marks creams are good for healing stretch marks, and it also keeps the skin soft and supple. 
Now stop thinking about how to remove pregnancy stretch marks. Just relax and try the above-mentioned home remedies for removing pregnancy stretch marks. If you are tired of uneven skin tone, then read our post related to tips to get even skin tone naturally.